Searching for the average height for men or Average Male Height? It common to find people searching for the average height for Men, you will surprised to find out that the average height for men is 5 foot, 10 inches, or about 1.78 metres though this varies from country to country.
What is the average male height?
The average Male height of an adult in most countries is 5ft 10in (177.8cm), though survey done shows men are still growing.
How to Measure the Height of a Man
It is very easy to measure the height of a man. You can measure the height of by standing with your back to a wall; make sure your heels are touching the wall. Then request someone to measure the height from the floor to the crown of your head.
Factors That Affect Height Growth of a Man
Your height is determined by various factors, more so the genetics. For instance if both of your parents are short, chances are you will also be short. And if tall, you are likely to become tall.
The height is also partially determined by lifestyle. If you eat healthy during your young years, you will reach your potential height.
Average male height for Americans
The average American height for men is 177 cm or 69.7 inches, approximately 5 foot 10 inches tall.
What is the average height of Men in Different countries
Below is an overview that shows the average heights of men in different countries:
| | | |
| --- | --- | --- |
| Country | Height (m) | Height (ft) |
| Albania | 1.740 | 5′ 8.5″ |
| Algeria | 1.722 | 5′ 7.75″ |
| Argentina | 1.745 | 5′ 8.5″ |
| Australia | 1.756 | 5′ 9″ |
| Austria | 1.792 | 5'10.5″ |
| Azerbaijan | 1.718 | 5′ 7.75″ |
| Bahrain | 1.651 | 5′ 5″ |
| Belgium | 1.786 | 5'10.25″ |
| Bolivia | 1.600 | 5′ 3″ |
| Bosnia & Herzegovina | 1.839 | 6′ 0.5″ |
| Brazil | 1.731 | 5′ 8.25″ |
| Bulgaria | 1.752 | 5′ 9″ |
| Cambodia | 1.625 | 5′ 4″ |
| Cameroon | 1.706 | 5′ 7.25″ |
| Canada | 1.751 | 5′ 9″ |
| Chile | 1.710 | 5′ 7.25″ |
| China | 1.670 | 5′ 5.75″ |
| Colombia | 1.706 | 5′ 7″ |
| Croatia | 1.805 | 5'11" |
| Cuba | 1.680 | 5′ 6.25″ |
| Czech Republic | 1.803 | 5'11" |
| Denmark | 1.826 | 6′ 0″ |
| Ecuador | 1.635 | 5′ 4.25″ |
| Egypt | 1.703 | 5′ 7″ |
| Estonia | 1.791 | 5'10.5″ |
| Finland | 1.789 | 5'10.5″ |
| France | 1.756 | 5′ 9.25″ |
| Gambia | 1.680 | 5′ 6.25″ |
| Germany | 1.810 | 5'11.25″ |
| Ghana | 1.695 | 5′ 6.75″ |
| Greece | 1.783 | 5'10.25″ |
| Hong Kong | 1.734 | 5′ 8.5″ |
| Hungary | 1.765 | 5′ 9.5″ |
| Iceland | 1.810 | 5'11.5″ |
| India | 1.647 | 5′ 4.75″ |
| Indonesia | 1.580 | 5′ 2.25″ |
| Iran | 1.703 | 5′ 7″ |
| Iraq | 1.654 | 5′ 5″ |
| Ireland | 1.775 | 5'10" |
| Israel | 1.770 | 5′ 9.75″ |
| Italy | 1.765 | 5′ 9.5″ |
| Ivory Coast | 1.701 | 5′ 7″ |
| Jamaica | 1.718 | 5′ 7.75″ |
| Japan | 1.707 | 5′ 7.25″ |
| Kazakhstan | 1.690 | 5′ 6.5″ |
| Korea, North | 1.656 | 5′ 5.25″ |
| Korea, South | 1.735 | 5′ 8.5″ |
| Lebanon | 1.760 | 5′ 9.25″ |
| Libya | 1.713 | 5′ 7.5″ |
| Lithuania | 1.772 | 5′ 9.75″ |
| Luxembourg | 1.799 | 5'10.75″ |
| Malawi | 1.660 | 5′ 5.25″ |
| Malaysia | 1.663 | 5′ 5.5″ |
| Mali | 1.713 | 5′ 7.5″ |
| Malta | 1.699 | 5′ 7″ |
| Mauritamia | 1.720 | 5′ 7.75″ |
| Mexico | 1.670 | 5′ 5.75″ |
| Mongolia | 1.684 | 5′ 6.25″ |
| Montenegro | 1.832 | 6′ 0″ |
| Morocco | 1.727 | 5′ 8″ |
| Nepal | 1.630 | 5′ 4.25″ |
| Netherlands | 1.838 | 6′ 0.5″ |
| New Zealand | 1.770 | 5′ 9.75″ |
| Nigeria | 1.638 | 5′ 4.5″ |
| Norway | 1.824 | 5'11.75″ |
| Pakistan | 1.693 | 5′ 6.75″ |
| Panama | 1.650 | 5′ 5″ |
| Paraguay | 1.690 | 5′ 6.5″ |
| Peru | 1.640 | 5′ 4.5″ |
| Philippines | 1.619 | 5′ 3.75″ |
| Poland | 1.787 | 5'10.5″ |
| Portugal | 1.737 | 5′ 8.5″ |
| Qatar | 1.708 | 5′ 7″ |
| Romania | 1.720 | 5′ 7.5″ |
| Russia | 1.772 | 5'10" |
| Saudi Arabia | 1.689 | 5′ 6.5″ |
| Senegal | 1.750 | 5′ 9″ |
| Serbia | 1.820 | 5'11.5″ |
| Singapore | 1.706 | 5′ 7.25″ |
| Slovakia | 1.794 | 5'10.75″ |
| Slovenia | 1.803 | 5'11" |
| South Africa | 1.680 | 5′ 6″ |
| Spain | 1.780 | 5'10" |
| Sri Lanka | 1.636 | 5′ 4.5″ |
| Sweden | 1.779 | 5'10" |
| Switzerland | 1.754 | 5′ 9″ |
| Syria | 1.730 | 5′ 8″ |
| Taiwan | 1.714 | 5′ 7.5″ |
| Thailand | 1.703 | 5′ 7″ |
| Tonga | 1.761 | 5′ 9.5″ |
| Tunisia | 1.723 | 5′ 7.75″ |
| Turkey | 1.740 | 5′ 8.5″ |
| Turkministan | 1.720 | 5′ 7.75″ |
| UAE | 1.734 | 5′ 8.25″ |
| Ukraine | 1.765 | 5′ 9.5″ |
| United Kingdom | 1.770 | 5′ 9.75″ |
| United States | 1.763 | 5′ 9.5″ |
| Uruguay | 1.700 | 5′ 7″ |
| Uzbekistan | 1.754 | 5′ 9″ |
| Venezuela | 1.690 | 5′ 6.5″ |
| Vietnam | 1.621 | 5′ 3.75″ |
Read More: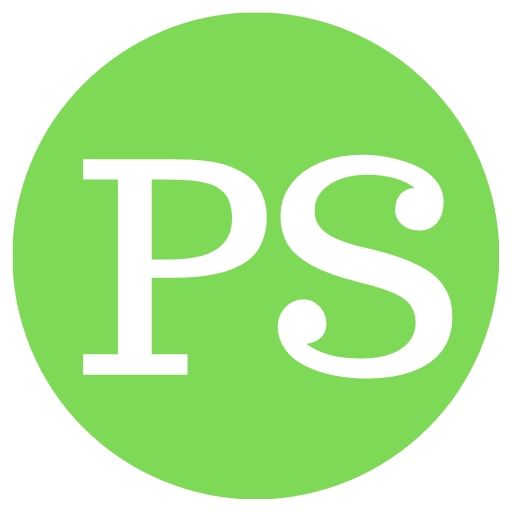 Pata Sauti is all about Quotes, Printables, Calendars, Coloring Pages, printable, Images. Get the best Quotes and Sayings from Pata Sauti. Read More