Anniversary Poem for Wife: The wedding anniversary comes once a year. Surprise your wife with a short anniversary poem.
Find a collection of Anniversary Poems for Wife
Anniversary Poem for Wife
Every Year
Every year that I'm with you
Has been better than before;
It's hard for me to even think
How I could love you more.
Every year you've graced my life
Has been full of happiness;
I love your caring face, your voice,
Your tender, sweet caress.
Every year when this day comes,
I'm filled with love and pleasure;
Happy Anniversary, Love,
My joy, my delight, my treasure.
Read: Wedding Anniversary Wishes for Wife 
More Time, More Love
Our (number of years) anniversary, Love,
Brings feelings of delight,
Thoughts of pleasure that you give me
Every day and every night.
I'm grateful for each day and hour;
I thank the Lord above
For giving me the precious gift:
Of your deep, enduring love.
As our lives go on and on,
One thing is always true:
To the very end, I'll always wish
For more time, more love with you.
If I Could Go Back In Time
If I could go back in time today,
Way before we met,
I'd search and find you right away
To form our loving duet.
Far, far back, I'd go for you,
To marry you much sooner;
We'd tie the knot, and you would be
My amorous honeymooner.
I love our anniversary now;
I'm happier every year;
I just wish there'd been more time
For me to love you, Dear.
Short poems
You're my greatest partner, and utter number one,
Another great year, here's to all the rest to come.
With the perfect wife, I'm the luckiest man,
Another great year, gone exactly to plan.
I think every day what a truly wonderful soul you are,
We can get through any barrier,
For our love, nothing is too far.
First-year
I never knew a year could be so sweet,
The last year with you has been such a treat,
What an incredible time the last year has been,
I knew we'd make such a great and perfect team.
What a perfect time, it's been this last year,
With you there's an extra funk to my atmosphere.
Ten years
The last ten years have been,
the very best years of my life,
What's made them so great?
It was you,
my wonderful wife.
Happy Anniversary
When years are passing by like days,
and in my hand your hand is placed,
a knowing smile crosses your face.
A simple touch can still make my heart race.
When I can see my soul in your eyes,
and you see your soul in mine, we realize
that a love so deep can harbor no lies,
where our only tears shed were happy tears we've cried.
I love you as much now as I ever did before.
If possible, I may love you even more,
all starting from a feeling we did not ignore,
a feeling of connection we chose to explore.
I don't know what it is that you saw in me.
In you, I saw the utmost happiness that could ever be,
even more so on the day you and I became "we."
I can still smile and say with love and truth, "Honey, I love you. Happy Anniversary."
Deeply, Madly
Our wedding anniversary brings to mind
The happiness and joy you've brought to me,
Sweet memories–the laughter and the tears,
Devoted love you give abundantly.
The place I want to be is close to you;
There's ecstasy and peace in your embrace.
I know that I can cope with what life brings,
As long as I wake up to see your face.
You're all I ever wanted, and much more.
I look at you and I still get a thrill.
Our marriage is the best thing in my life;
I love you deeply, madly, and I always will.
Everything Dear to Me
When I look up and see you, my love,
My whole world is filled with pleasure.
Through all the years we've shared, my love,
You've been my greatest treasure.
The sun shines brighter when you're near;
The air seems fresher too.
Everything that's dear to me,
Seems perfect, because of you.
The years go by, it's anniversary time,
My love for you keeps growing.
The pleasure it brings to be by your side,
Holding hands, makes me feel like I'm glowing.
So my love, on this special day,
Please believe what goes on in my heart.
Know that it's true; I really love you!
And I've loved you this way from the start.
The Lake
The beauty of the lake is always changing,
With the light, the weather, and the season.
Yet each change holds a splendor all its own,
Each viewing precious for its own reason.
In sunshine, golden stars dance across the water.
Moonlight shines a beacon in the peaceful night.
The wind causes whitecaps to erupt and roll,
While calm brings assorted reflections of light.
The water has a new costume each day,
Perhaps gray or green, aqua or blue.
Though each view is different, the lake is the lake,
Lovely in its every color, mood, and hue.
My thoughts of the lake remind me of you,
My wonderful, loving partner in life.
Through sunny days and stormy times,
We've stayed together as husband and wife.
Your love is my beacon, my star, and my light;
All your colors and moods are precious to me.
You make every day an enchanting delight,
And I'll love you for all eternity.
Happy anniversary, sweetheart.
With you at my side, every experience is beautiful!
Anniversary Glow
My own sweetheart,
My darling love,
You're like an angel
From heaven above.
Our anniversary
Has a special glow,
Because you're mine,
And I love you so!
So Much Time, So Much Love
So much time has passed, my love,
since we met and married,
so much love each hour, day and minute.
Passion, yes, and also
tender looks, casual caresses, fond words
filling my memories with pleasure forever.
With you, sweetheart, every year,
every anniversary, is the best one yet.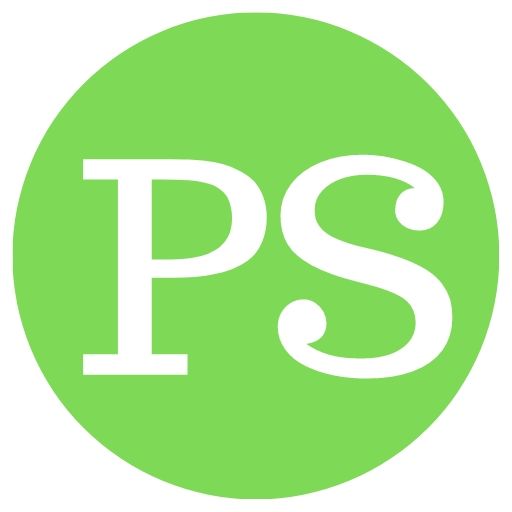 Pata Sauti offers you a collection of wishes, messages, quotes, greetings, and saying for any type of relationship, occasion, celebration, and emotion. Read More