Latest braid styles in Kenya: Latest Kenyan braiding styles have taken a good turn around, that makes women look modern and gorgeous. Previously the braiding in Kenya was less attractive and was left to the mature women. Currently women of all ages are embracing the beautiful braiding styles and today we look at the Latest Kenyan braiding styles.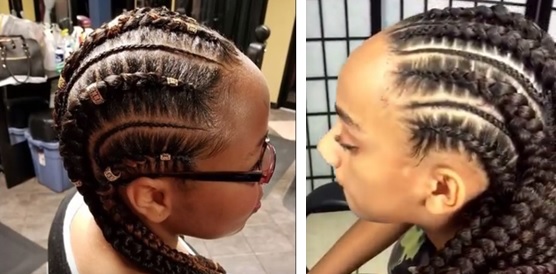 Latest braid styles in Kenyan – Feed in braids
Feed in braids are excellent and they can done by diving you hair into four or five rows, each row is further divided into smaller sections that are tied together using  small rubber bands. The smaller sections are then joined in one by corn row.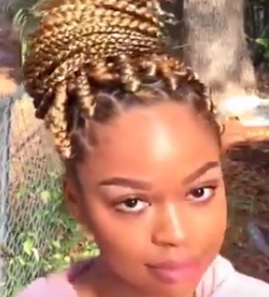 Latest braid styles in Kenyan: Jumbo-rubber band base braids
The good thing about Jumbo rubber band braids is that they bring out the beauty in all the ladies. Compared to other braiding styles they take less time and can neatly be styled differently.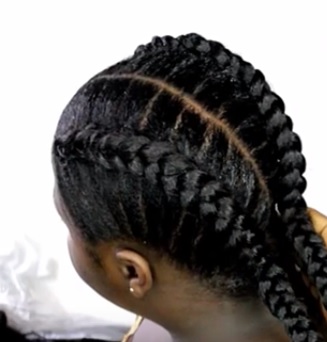 Latest braid styles in Kenyan Corn rows
Corn rows style is one the simplest way too gets that beautiful look without spending much time in the salon. If you have medium to long hair then corn rows should be one of the style you try out.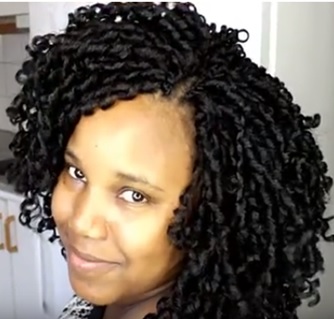 Do you desire that vibrant look and still give your hair a break? If yes, then Crotchet braids are good to go. Depending on the type of braids used, crotchet braiding can range into different styles. Check out your with your stylist for more styles.
Twist up-do- Natural hair
Twist up-do- Natural hair is very stylish for special occasions like the weddings, anniversary, graduation etc. For all the Kenyan ladies who love natural hair style, this is one of the best.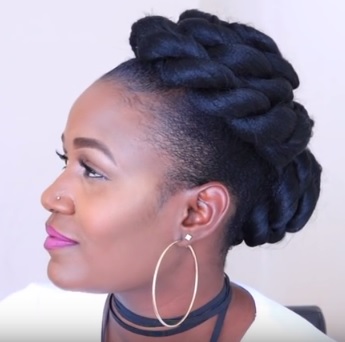 Corn row-Mohawk roll up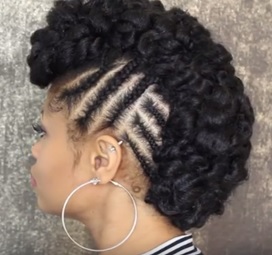 There is something out-standing about Corn row-Mohawk. Not only does the style bring out elegance, it also boosts confidence.
Latest braid styles in Kenyan means that the ladies have more choices than they did before. The hair stylists are therefore required to keep abreast with these changes so as to remain relevant in the market. The customer should also look for good hair products to take care of their hair at all times.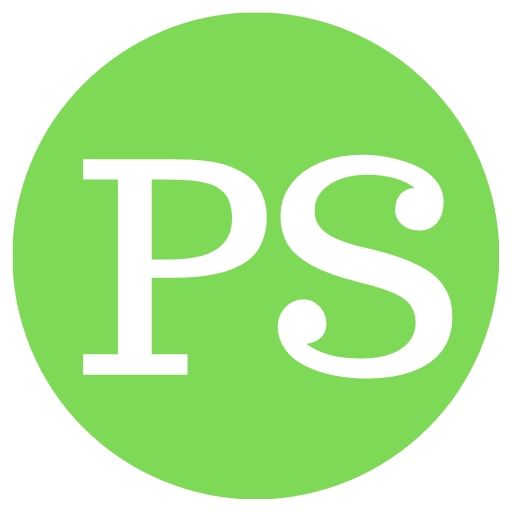 Pata Sauti is all about Quotes, Printables, Calendars, Coloring Pages, printable, Images. Get the best Quotes and Sayings from Pata Sauti. Read More