Prayerful Good Morning Messages – Good Morning Prayer Messages
Good Morning Prayer Messages: The morning is the best part of the day. It is calm and cool. When you wake up, there is that one person who crosses your mind. It can be your friend, family member, or lover. Let them know they are in your thoughts.
Start your day by sending them a good Morning Prayer message. If you can't figure out which words to use, then you have come to the right place.
Find a collection of Good Morning Prayer Messages and Good Morning Prayer Quotes.
Good Morning Prayer Messages
We may not be waking up together on the same bed right now, but as I open my eyes to see another beautiful day I pray that your eyes are open too, wishing you a marvelous day.
Wishing an amazingly good morning to the Angel I have ever met. I pray you'll have a good time all through your day. Always remember that I love you!
Look through the window and you'll see the beauty that comes with today! May all you do today end up beautiful! Wishing you a happy day!
Good morning! May God rejuvenate your mood and keep you happy. If times are turbulent, it is so for a reason. Spring would never be spring if winter wouldn't exist. Difficult times will pass too.
God will help you today at every step. He will ensure you cherish this day. You will come across pleasant people and will be instilled with patience. Good Morning!
Heavenly Father, I have been so wishy-washy when it comes to taking hold of Your promises and making them mine. But today, I'm putting my foot down! I will not allow my human reason to talk me out of my spiritual inheritance. I will set my foot down on every promise that You have given me today. I'm going in! In Jesus' Name, Amen.
Dear friend, Good Morning! I pray for your day to be more vibrant than the rainbow. I hope your day will be more radiating than the Sun.
Read: Tuesday Morning Prayers
Good Morning Prayer Quotes
Mornings are for restarting a new work, Afternoons are for remembering, Evenings are for refreshing, Nights are for relaxing, So get set for a new work, that comes with new grace! Good morning love!
I'm wishing you the best this day has for you. Enjoy God's blessings and favor. Good morning.
I know some days have not been good for you, and I pray to God to give you the strength to go through the day. You have it in you, and you can change at least today's outcomes. Focus on today. God will take care of the rest. Have a productive and energetic morning!
I wish for you to wake up refreshingly. I want your day to be free of drama and that the only drama you get is when you binge-watch shows. Have an accessible and lively morning!
We have grown up together and have helped each other grow. I feel blessed as well as unique to get a pure-hearted friend like you. Good Morning!
Have a lively morning and an energetic day. May you socialize more, gain experience, and grow as beautifully as a flower. May you and your family stay safe and joyful?
Good Morning Prayer Text Message
My prayer for you today and always is that the favor of the Lord envelope you. May He cause His face to shine upon you. May doors open for you everywhere you knock. Good morning.
May your day go as breezily as a walk in the garden, with shielding warmth like that of the Sun. May it be filled with greenery, colorful flowers and remind you of happy memories. Good Morning!
Your name will be singled out for favour. Good fortune will smile on you. You will never know a better yesterday. Your light will shine brighter and brighter. Amen. Good morning.
It still seems like a dream that I have such a beautiful and intelligent lady. May your day be a bed of roses and your morning fresher than coffee. Have a joyous morning!
I wish for us to meet and interact again like we used to. I want for us to manage somehow until we get to socialize again thoroughly. Have a safe and blessed morning!
I pray for us to share a cup of coffee and cake on a morning like today's, somewhere in the future. May your day be surrounded by coffee, biscuits, and warm library vibes? Good Morning!
May the Lord open doors of blessings for you and favour you in all your ways. May the work of your hands be always beautiful and blessed. Good morning.
Good Morning Prayer Messages for Her
Let the regret of yesterday be left behind. May the goodness of today locate you. Good morning love.
Good Morning! I pray that your days be filled with happiness and joy. I hope you cheerfully smile today and have your first rejuvenating smile in the bed itself. Have a bright day.
Good Morning! I hope you bloom today as brightly as the dewy flowers that beam as the sunlight hits them. May my love help you shine through as the Sun help the flowers?
Your love enriches my soul, and I aspire to love you more than you love me. Have a day full of love, my darling!
My precious, who shines like glitter in the sunlight, is full of life more than the flowers and softer than the grass; I pray for you to have a blissful morning. May this day be free of worries, and may you smile more than ever!
Good Morning Prayer Messages for Him
You are such a wonderful friend, in your going, and in your coming, may the Lord continue to guide and protect you all the time. Good morning have a joyous day.
May you enjoy the blessings of good health, peace, and prosperity. May all-round blessings be your portion in Jesus' name.
May you have a wonderful day filled with peace and optimism? I hope you gain more strength to whizz through the day. Good Morning!
I'm sitting in the garden and the morning's cool breeze reminds me of your energy. I hear birds chirping, and they remind me of your soft humming voice that sounds sweeter than nectar. I wish you a peaceful and fresh morning free of all blues.
As you call on God today, his face will shine upon you and He will answer you speedily. He will bless you with all your heart desires and help you overcome all of your enemies. Good morning.
My prayer for you today and always is that the favour of the Lord envelope you. May He cause His face to shine upon you. May doors open for you everywhere you knock. Good morning.
Prayerful Good Morning Messages
I hope this bright morning reminds you of how God wants your life brightened with all goodness. I love you so much, dear. Have a good day!
Good morning, Lord! Today's a new day, a chance for a new start. Yesterday is gone and with it any regrets, mistakes, or failures I may have experienced. It's a good day to be glad and give thanks, and I do, Lord. Thank you for today, a new opportunity to love, give, and be all that you want me to be.
You will not lack anything good today. Everything you need to make your life comfortable will be supplied to you. You will not suffer, you will not lack. It shall be well with you.
Dear God, Thank you for your amazing power and work in our lives, thank you for your goodness and for your blessings over us. Thank you for your great love and care. Thank you for your sacrifice so that we might have freedom and life. Forgive us for when we don't thank you enough, for who you are, for all that you do, for all that you've given. Help us to set our eyes and our hearts on you afresh. Renew our spirits, fill us with your peace and joy. We love you and we need you, this day and every day. We give you praise and thanks, for You alone are worthy! In Jesus' Name, Amen.
Lord, I am weary and don't know when this "race" will end in my life. I feel like I've been running forever, trying to outrun this trial. Help me to stop trying to outrun my pain but rather run with endurance the race you have set before me. I know that because of you I am ultimately a victor over the trials in my life. I know that nothing in this world can separate me from your steadfast love. Please give me a measure of your love today; give me the strength to endure this trial. Thank you for your love for me that never ends! And thank you for the crown of joy that awaits me forever in your Kingdom!
God, please enlighten my mind with truth, inflame my heart with love, inspire my will with courage, enrich my life with service. Pardon what I have been, sanctify what I am, and order what I shall be. Amen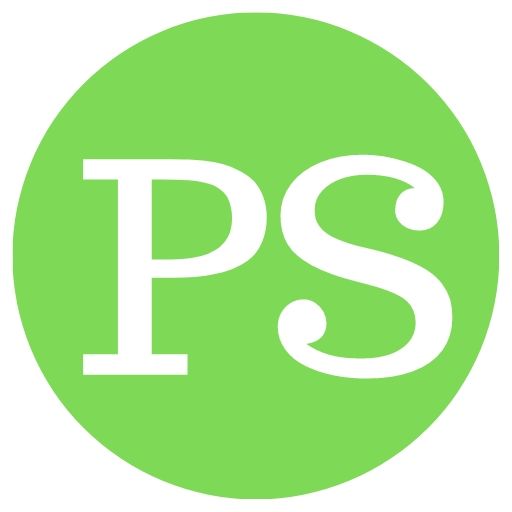 Pata Sauti offers you a collection of wishes, messages, quotes, greetings, and saying for any type of relationship, occasion, celebration, and emotion. Read More