Good Morning Message for Husband – Wishes & Quotes
Good Morning Message for Husband: It is another special day. Make your husband feel loved and appreciated. It is the little things in life that make the relationship enjoyable. Send him sweet good morning wishes.
Find a collection of Sweet Romantic Good Morning Messages for Husband.
Good Morning Message for Husband
By your side, I feel bliss, the first thing in the morning, your good morning kiss makes my day perfect. Good morning husband, I love you!
I promise to love you always. I promise to give you a perfect tomorrow. I promise to be your wife and lover forever. I love you. Good morning my husband, I miss you!
Good morning dear husband and heart-rub, I hope the angels told you how indispensable you are to me. Just as a baby needs its mother, I cannot do without you.
Dear husband, you are the only and prime source of motivation for me to wake up every morning and love you like there is no tomorrow. Your one smile, your one gentle touch create ripples of excitement in my life. Good morning, sweet husband!
I woke up this morning, feeling lonely. Then I realized that the empty feeling is because I haven't greeted you yet. So here I am, wishing you a great morning! I miss you, husband!
Every morning you hold me in your hand and take me out under the sky seeing the sun. This is how every morning I want to wake up. Good morning my love!
Read: Birthday Wishes for Husband
Good Morning Husband
My dearest husband, you're my first and last love. I cannot live without you and want to wake up next to you every day of my life. Good morning husband.
Hugging you tightly every morning gives me limitless energy of boost. You are my greatest and only love. Good morning my dearest husband!
My heartthrob, you are such a caring and loving husband. You're my everything. Can't wait until the next time we'll see each other. Have a lovely day.
The best part of the day for me is when I wake up to look at you and find you looking back at me with love. Have a lovely morning, my dear husband.
The only thing I love about morning time is I get to snuggle a lot with you, taste your mushy and juicy lips, and feel your manly aroma. Come back home soon so that I can give you a tight hug and kisses. Good morning husband!
You are a blessing to me and I appreciate everything you do for us hubby. Have a wonderful morning and may everything go your way.
Good Morning Wishes For Husband
I thank you for coming into my life. I promise to be by your side forever. I love you very much. Good morning my dear sweet husband.
You are the only one I want to see every morning and I am blessed to be by your side. Have an amazing day, darling!
Loving you is a gift I forever cherish; having you is a blessing I am forever thankful for. Have an amazing morning hubby, I love and cherish you.
When the dawn and evening come in the clouds, the whole weather becomes mesmerized. So as you have made my life mesmerized. Good morning my love!
When I wake up in the morning, first I listen to your heartbeat then begin my day. Good morning my love!
My love for you will never die; it is ignited each and every morning. Enjoy your day sweetheart; never forget that I love you.
Romantic Good Morning Messages for Husband
Good morning dear husband, the beat of my heart and the life of my soul.
Since the moment we said our vows, you still remain the man I want to wake up next to every day. Good morning!
Accepting your marriage request was an easy decision for me to make and you have justified this on a daily basis by your actions and inactions. I am feeling very lucky this morning.
I hope your dreams were sweet and your pancakes are sweeter, but most of all I hope you enjoy this sweetest kiss from your loving wife. Good morning love!
If there is another life after this, I will patiently wait for you to come my way because our marriage has been overwhelming and blissful. I wish I could spend another lifetime with you.
Hey sweet hubby, you have no idea how blissful and tranquil I feel when I wake up in the morning in your strong arms. And your morning kiss is the cherry on the cake. I wish a happy morning to the loveliest husband ever!
Waking up in your warm and soft arms is enough to make my day fantastic. Have a nice day, my beloved!
Good Morning Message for Husband Far Away
I hope you get to lots of cute moments today to brighten up your soul and make you smile like never before. Good morning, sweetheart.
You may be miles away. We may be miles apart. But hubby you are and will always be in my heart. I miss you so much, longing for your touch! Good morning.
You are far away but your fragrance is still around. I'm missing you a lot darling. Come soon to finish your work. Love you, Good Morning!
This morning I realized I'm missing someone very significant and felt incomplete waking up. Good morning sweetheart! My day doesn't start till I wish you.
I miss you so much every day and I can bear this long distance. Come as quick as you can. I wish you always be near me forever. Good morning!
I feel incomplete when I'm yet to wish the husband far away a good morning. Very good morning to the one who owns the whole of my heart!
Good Morning Love Message for My Husband
Babe, you are the only man in the entire world whose touch has the power to sweep me off my feet. Good morning my dear husband!
The sight of you early in the morning, reassures me about the beauty and innocence in this world. Always be my sunshine, love. Good morning to my husband!
This morning, I want to tell you for the millionth time that my love for you will last until the end of time. Have a beautiful day my husband!
Waking up as your wife brings joy to my life, and each day is a blessing because of you.
Each morning I am amazed that I ended up with such a handsome, loving husband. Here's wishing you the best day ever.
From dawn to dusk and dusk to dawn, my love for you will carry on. You are the greatest husband a girl could ever hope to have.
Good Morning Hubby Quotes
You make me laugh and smile. You make everything in life worthwhile. The only thing trending in my heart is you. Good morning, my hubby.
I can do without a morning cup of tea or coffee, but I can't do without cuddling my handsome hubby. Good morning.
I love a new day because it is a chance to adore you for 24 more hours. My heart will always beat for you, my husband.
I gave you my body, spirit, and soul, for you to love, cherish and protect. You have done an excellent job so far, and I only wish you the best this morning.
My dear husband, you set my heart ablaze each morning when your eyes open and capture me anew. Good morning husband, I love you!
The day may be cold and gray, but waking up next to you and seeing your handsome face is golden sunshine. Good morning my hubby!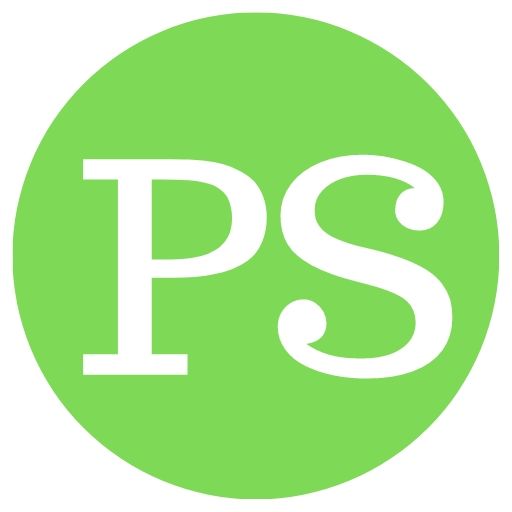 Pata Sauti offers you a collection of wishes, messages, quotes, greetings, and saying for any type of relationship, occasion, celebration, and emotion. Read More