Religious Christmas Wishes: Christmas is a time to celebrate and have fun. It is also a day to remember the birth of Jesus Christ. Sending a religious Christmas message to your friends and love ones will be more meaningful than just sending a plait Christmas wish.
Find a collection of Religious Christmas Wishes, Religious Christmas Messages, Religious Christmas Card Messages, and Short Religious Christmas Quotes.
Remind them how important Christmas is in our lives.
Religious Christmas Wishes
Glorify the Little Baby in the manger. May we imitate His humility So that we will be worthy of His coming. Be blessed this Christmas.
It is time to take care of and celebrate this Christmas miracle with friends and family. Merry Christmas
On this Christmas night, I would take an opportunity to express my love and gratitude for you. May Lord Jesus bless you all. I love you, my dear family! Merry Christmas!
As the whole universe waits for this blissful day to honor Christ our savior's birth; let peace, comfort, and joy surround you.  Merry Christmas!
It is Christmas every time you let God love others through you … yes, it is Christmas every time you smile at your brother and offer him your hand.
May the bright lights of Christmas bring happiness in your life and may Jesus bless you with success and wisdom. Merry Christmas!
I am so happy that we finally met and we are celebrating Jesus' miraculous birth together! Merry Christmas!
Today, the son of God will be born again to represent us with his love and reiterate that spiritually he is still alive through his writings that we must apply to live in peace and harmony. Merry Christmas to all!
Merry Christmas and may your faith in God allow you to have that facility to radiate love and kindness to your family and friends.
Christmas is not just a day, an event to be observed and speedily forgotten. It is a spirit that should permeate every part of our lives.
I hope that for this Christmas less and fewer people will be attached to materialism that takes advantage of Christmas for personal gain and leaves those who most need our mercy forgotten.
Read: Christmas Wishes for Husband
Religious Christmas Messages
Let all the beauty of this Christmas join forces to cheer your life and bring all heavenly blessings that you long for.
If you must turn the other cheek, it will be the right thing to do, because Jesus Christ wanted it that way in all his children. Christmas is a beautiful time to love and, above all, to forgive. Congratulations.
This Christmas I pray to Jesus to fill your life with never-ending happy moments. Happy Christmas!
I love Christmas a lot, not because it's Jesus' birthday but it's that time of the year when we get to spend time with our family. Happy Christmas!
I wish you a happy Christmas. A grateful heart on these dates is one that our Lord always celebrates.
I really want to thank Jesus for blessing me with a friend like you. I hope you were here with me celebrating Christmas! Miss you my dear friend. Happy Christmas!
Jesus is the answer to the problems placed on us and the problems found within us.
This year, I am going to congratulate the people I love, those who, when you look at the phonebook and read their name, a smile escapes you, and thank them for being able to say: Merry Christmas!
Let's not stop remembering all the teachings that Jesus left us when he came to live with us. If we follow all that he taught us, we will be happier and we will have a beautiful Christmas.
Christmas is confirmation that God's love is unending and His mercy endures forever. Merry Christmas!
Religious Christmas Card Messages
Let God's love fill your heart and home with joy and unending grace in Christ Jesus, as we commemorate His birth. Merry Christmas.
May the Lord Jesus Christ grant you peace and renew your strength for the years ahead! Merry Christmas.
May Christmas be a perfect occasion to receive Jesus in our hearts as we remember his birth and celebrate him alongside our loved ones. Happy Holidays!
May the home be blessed with peace, and may Christ himself enter to be your Christmas guest.
I wish you abundant moments; full of pleasurable memories of joy, love, and happiness in Christ this Christmas. Merry Christmas!
May a ray of hope flicker in your sky, may a shiny star light up high in your heart and all your sorrow and dark moments turn to joy and unending celebration this Christmas. Merry Christmas!
Its joy to the whole world that Jesus was born in such a time to grace us eternal life. Let his birth bring this joy together with eternal life in you. Merry Christmas!
How beautiful it is to be able to celebrate Christmas as a family and remember the birth of our Savior Jesus. I wish you happy holidays!
From home to home, and heart to heart, from one place to another. The warmth and joy of Christmas, brings us closer to each other.
The simple shepherds heard the voice of an angel and found their Lamb; the wise men saw the light of a star and found their wisdom.
Every moment you close your eyes and think about God's love, you always see Christ Jesus His only son whom he gave for your redemption. For that lets us celebrate His birth!
The humility and simplicity with which the baby Jesus was born, in the middle of a manger, shows us that there is nothing more important than love. Merry Christmas everyone!
Short Religious Christmas Quotes
May the joy and peace that were present at the birth of Christ be present in your home this season. Merry Christmas
May the love of Christ fill your home and every day of your life. Merry Christmas.
This Christmas, I would like to pray to Jesus Christ to bless you with wisdom and luck. Merry Christmas.
At this Christmas when Christ comes, will He find a warm heart? Mark the season of Advent by loving and serving others with God's own love and concern.
The spirit of Christmas is love.
Look back and be thankful for all the blessings you received
May Lord Jesus bless you and your family with lots of love and luck.. Happy Christmas!
May our hearts be filled with joy because tonight we celebrate the birth of our Savior, the son of God. I wish you many congratulations!
Let us make the center of our attention this Christmas to celebrate the birth of the Son of God, our Savior Jesus Christ, and in this way, we will receive abundant blessings for ourselves and our families.
The epic story that started in a stable is much more than just a childhood fable.
May you rejoice this holy time of the year, it's Christmas my dear! Merry Christmas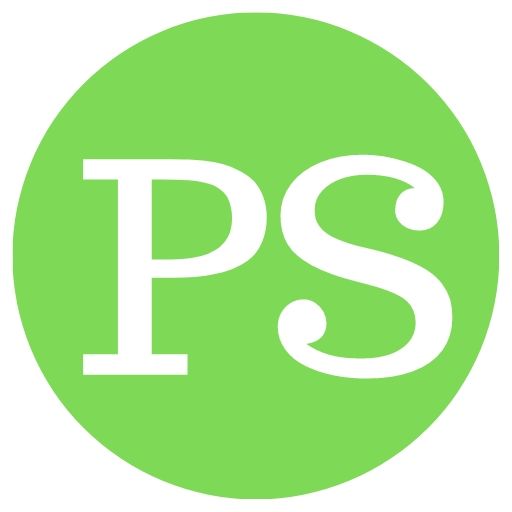 Pata Sauti offers you a collection of wishes, messages, quotes, greetings, and saying for any type of relationship, occasion, celebration, and emotion. Read More