Thank You Messages for Employees
Thank You Messages for Employees: The employees do a great job in ensuring the business is a success. There are many times that you think of appreciating your employees, but you let it pass because you don't know what to say.
Finding the right words of appreciation for employees is not an easy task if you don't know where to start.
Here you will find a collection of Appreciation messages for Employees that you can use to appreciate your employees.
Thank You Messages for Employees
The new process you've created makes so much sense; it's innovative and smart thinking. We are now on the road to more efficiency and growth. Thank you for your hard work and dedication.
It's your dedication that contributed to our success. Thank you for inspiring us!
You and your work always stood by the expectations and have a meaningful contribution to the company's success. We value your presence and are proud of you.
Some people want it to happen, some wish it would happen, others make it happen. Thank you for your dedication and commitment!
Please accept my sincere thanks for your dedication and hard work. Your commitment to the company is greatly valued.
Coming together is a beginning. Keeping together is progress. Working together is a success. Thank you all for your commitment and dedication.
You have set a great example to the team with your dedication to meeting your deadlines. Your ability to accomplish goals is unquestionable, and your determination is admirable. Thank you.
Read: Thank You Messages for Team
Appreciation Message for Employees
Your dedication is imperative for the growth of our company. Thank you for your efforts.
Companies dream of hiring employees like you. Thank you for all your hard work.
It is a pleasure to work alongside you. You always strive for the best in everything you do. No job is too big for you, and you will always endeavor to complete the tasks given to you, on time. Thank you for your dedication.
Volunteering to take on the fundraiser was the key to its success. Thank you for your dedication to the worthy cause!
If you aren't proud of the work you do, then we need to talk. You are vital to each and every success we have. I mean it when I say that you are a one-of-a-kind of employee, and I am grateful to have such a dedicated person at my side.
When we strive to become better than we are, everything around us becomes better too. Thank you for all your hard work.
I know you don't do it for the thanks, but you need to hear it once in a while. Thank you! We are impressed with your amazing effort on the [event name]. What a success.
Some people are great at one thing. Many are good at some things. But your desire to accomplish your goals puts you in a different category. You've shown yourself to be an invaluable member of our workforce. Thank you for striving for improvement all this time.
Read: Business Thank You Messages for Customers
Thank You Message to Staff
You probably haven't thought of anyone noticing you staying back late at the office. Well, you missed me out. Thank you for your efforts. Yours sincerely, …
Thank you for going above and beyond to help us achieve our goal. We wouldn't have made it without you!
Thank you for always going the extra mile with every little detail.
I would like to thank you for your commitment to our company. You help make it a great environment to work in. Your dedication and enthusiasm are great attributes, as is your attention to detail. These qualities are essential to the work we do here. Well done.
Watching you strive to improve has been an inspiration for both me and the entire team. You're amazing!
Thank you for always being so reliable, we can always count on you to be there and that's pretty special! Thanks for going the extra mile
Thank You Note to Employee for Hard Work
An employee's hard work is the fuel to great company culture. Thanks for adding extra miles to ours.
Your quality of work always exceeds expectations and really endeavours to take our company to new heights, thank you for your hard work and dedication
I know it's not been easy, but your dedication to turn a failing project into success this year has been a remarkable example for all of us. Thanks!
You always pull through for your team, thanks for your hard work!
It is an absolute pleasure working with you. Nothing is too much to ask, and your work is always done on schedule and completed with excellence. You are a great asset to our workplace, and I wish to thank you for your dedication to our business.
Thanks for all your hard work it is much appreciated.
We've made it to another employee appreciation day—and it's just another chance for us to express how grateful we are for your first-rate work!
Thank you for going the extra mile. We are now reaping the seeds you sow. Thank you.
Thank You Note to Employee for a Job Well Done
We always try to hire the best and in you we have it! Thank you awesome team!
Job well done, congratulations, and thank you for your hard work.
Good job on addressing the customer query so promptly. It helped us save a lot of time and effort.
You are more than being good at your job. You give the right attitude to build a cohesive team. Congratulations.
I may not always say it, but you deserve kudos for a job well done!
According to inventor Thomas Edison, the three great essentials to achieve what's worthwhile are hard work, stick-to-itiveness, and common sense. I'm fortunate to have you as an employee with all three of those traits. Your contributions boost the success of the job, and I appreciate all you do. Thank you for a job well done.
Thank you for sharing your innovative ideas at the meeting yesterday. I really appreciated your unique perspective.
Thank you for your great attitude in getting things done. I think we can all learn from you on how to manage difficult stakeholders.
I cannot thank you enough for all your hard work. Alexander Graham Bell once said that the only difference between success and failure is the ability to take action. The success of your actions proves his words true. Your willingness to go the extra mile is appreciated. Kudos on a job well done.
Thank You to Employees during Difficult Times
A perfect employee is not the one who comes early and leaves late. It is someone who dedicates themselves to their work wholeheartedly. Kudos to your dedication!
Thank you for stepping up despite the difficulties we are facing.
Your hard work during an especially difficult time has inspired the entire team. Thank you for being a great colleague.
Thank you for assisting me through this process, I know it hasn't been easy, but you availed yourself every step of the way.
The past few weeks have been challenging and I know the great sacrifice you had to make to meet deadlines. I just want to let you know that your efforts are greatly appreciated and I want to thank you for yourself discipline.
In an especially difficult year marked with long hours, you rose to the challenge and delivered excellent results. I want to take a minute and let you know how much I – and the organization – appreciate all that you do. Great job!
As we all know, the past one year has not been easy. Things have been particularly tough for the team. But you have held the fort and played a crucial role in boosting spirits and our tangible profits. I want to thank you for doing an exceptional job despite the challenges.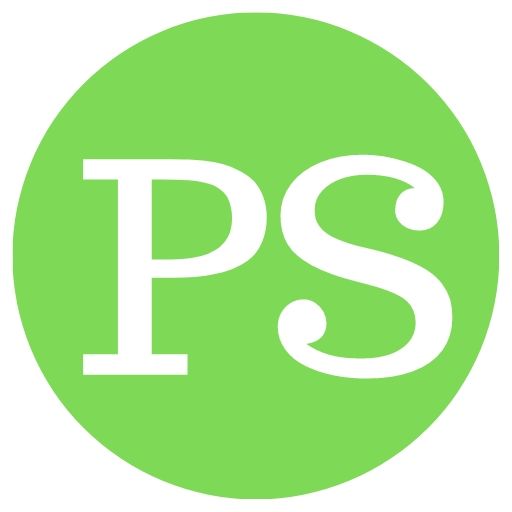 Pata Sauti offers you a collection of wishes, messages, quotes, greetings, and saying for any type of relationship, occasion, celebration, and emotion. Read More