Love Messages for Girlfriend
Love Messages for Girlfriend: Love is sweet and beautiful. It has the power to make you do things that you never imagined you would do.
Make your relationship last, make it sweet and romantic through love messages for girlfriend. A sweet love SMS to your girlfriend will make a big difference in your relationship.
These sweet love messages to your girlfriend will enable you to find the ideal wording to send to your girlfriend.
Love Messages for Girlfriend
The thought of your warm embrace brings the biggest smile to my face. Sending a virtual hug your way.
The more years go by, the more ways I learn to love you. You are the most amazing woman in the world. I love you, and I always will.
I may never find words beautiful enough to describe all that you mean to me, but I will spend the rest of my life searching for them.
As I open my eyes to witness the beautiful sunshine, it feels like the warmth of your love is embracing me. Good morning my love.
The biggest reward of my day is seeing the smile on your face when you see me. Not only is that the biggest accomplishment of my day, but is also the most important thing because it shows you love me, and I love you too.
To be your friend was all I ever wanted; to be your lover was all I ever dreamed.
My love for you skyrockets with every moment we spend with each other; every touch, every kiss, and every word just pushes my love further up.
Read: Most Touching Love Messages For Girlfriend
Sweet Love Messages to Your Girlfriend
Thinking of you with the biggest, brightest smile on my face.
Good morning! Another day of thinking about you. Save me some good morning kisses; I'll take them later in person!
I can't sing, but your love makes me want to get up on the rooftop and belt it to the world how much you mean to me.
No matter how high, I would climb a thousand mountains, no matter the number of miles, I would walk them, no matter the ocean, I would swim across it, no matter what type of surface, I would crawl a thousand yards, all to see your smile.
You fill every inch of my life with your beautiful and amazing ways. Please trust and believe when I say that my heart has no room for any another girl. You are the one that I want for the rest of my life. Don't listen to everyone else, you are the only one, I swear on your pretty face.
You have bewitched me, body and soul, and I love, I love, I love you.
You know you're in love when you can't fall asleep because reality is finally better than your dreams.
Read: Cute Messages To Send To Your Girlfriend
Romantic Messages for Girlfriend
I have an extra skip in my step today because of the joy you bring to me.
Your smile takes my breath away. It took my breath away on the day we met, on our wedding day, today, and every day in between.
Good morning to the one who rules my heart! Every day I feel blessed to spend my day with you. I love you!
The thought of you brings the biggest smile to my face. Sending love and smiles your way.
Thank you for showing me the true meaning of love with your unwavering support and unconditional kindness. I love you with everything I have.
You are the reason I wake up with a smile on my face every morning. You are never off my mind; You are in my dreams, and even then, you are still perfect in every way.
So far, every moment we've spent together has been awesome. But I promise you, that the best is yet to come.
Eventually, soulmates meet, for they have the same hiding place.
Every day I spend with you is the new best day of my life. Can't wait for the morning. Good night.
I want you to know that there's no one who can replace you. The way you look, the way you always know what I am thinking about, the way you gave me a hug when I need it the most, and the way you listen to me is priceless. You have touched me more profoundly than I ever thought you could. I love you.
Romantic Text Messages for Girlfriend
Have I told you today that I love you? Because I love you a whole lot.
Just when I think that it is impossible to love you any more than I already do, you prove me wrong.
Your love brings me all the joy in the world. I hope you know how loved and cared for you are.
If someone asked me to describe you in just two words, I'd say "Simply Amazing."
I would rather spend one lifetime with you, than face all the ages of this world alone.
I wish every day could be like today, beautiful and sweet, just like you girl!
Before I fall asleep, I always picture what it would feel like to fall asleep in your arms. It's the best feeling in the world.
You were already on my mind when I woke up this morning. Funny how I just can't stop thinking about you. Six months ago we hadn't even met, and now you are the most important person in my life. So, I just wanted to say I love you, and I can't wait to see you again.
I choose you. And I'll choose you over and over. Without pause, without a doubt, in a heartbeat. I'll keep choosing you.
Deep Love Messages for Girlfriend
My partner in shine – thank you for giving me everything and more with the power of your love. There's nothing or no one in the world quite like you.
The minute I heard my first love story, I started looking for you, not knowing how blind that was. Lovers don't finally meet somewhere. They're in each other all along.
Whenever my phone vibrates, I hope you're the reason for it.
The only time I stupidly smile at my phone is when I get text messages from you.
Even though I'm unsure about most things in life, I am certain that I love you, and I will continue to love you forever.
Let us always meet each other with a smile, for the smile is the beginning of love.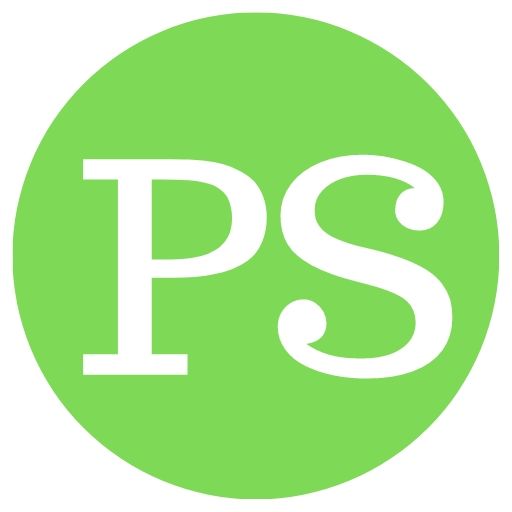 Pata Sauti offers you a collection of wishes, messages, quotes, greetings, and saying for any type of relationship, occasion, celebration, and emotion. Read More