True Friendship Quotes: Friends are very important in our lives, they are the ones who make our daily life lively.
A true friend will always be there for you, no matter what challenge you are facing.
Today we are going to look at a collection of True Friendship Quotes, true friends sayings, true friends proverbs and more.
True Friendship Quotes
A true friend is someone you can disagree with and still remain friends. For if not, they weren't true friends in the first place. – Sandy Ratliff
A true friend is someone who is there for you when he'd rather be anywhere else. – Len Wein
A true friend is one who overlooks your failures and tolerates your success! – Doug Larson
A true friend freely, advises justly, assists readily, adventures boldly, takes all patiently, defends courageously, and continues a friend unchangeably. – William Penn
The greatest gift of life is friendship, and I have received it. – Hubert H. Humphrey
Friendship is born at that moment when one person says to another: 'What! You too? I thought I was the only one. – C.S. Lewis
A friend is one who knows you and loves you just the same. – Elbert Hubbard
A true friend is someone who is always there during the ups and downs, I actually have a song called 'True Friend'. – Miley Cyrus
A true friend is someone who thinks that you are a good egg even though he knows that you are slightly cracked. – Bernard Meltzer
True friends are those who came into your life, saw the most negative part of you, but are not ready to leave you, no matter how contagious you are to them. – Michael Bassey Johnson
It is not often that someone comes along who is a true friend and a good writer. – E. B. White
Happy is the man who finds a true friend, and far happier is he who finds that true friend in his wife. – Franz Schubert
Real Friends Quotes
The friend who holds your hand and says the wrong thing is made of dearer stuff than the one who stays away. – Barbara Kingsolver
A true friend encourages us, comforts us, supports us like a big easy chair, offering us a safe refuge from the world. – H. Jackson Brown
Ah, how good it feels! The hand of an old friend. – Henry Wadsworth Longfellow
A friend shares the good times and helps out by listening during the bad times. – Molly Oliver
You can always tell a real friend: when you've made a fool of yourself he doesn't feel you've done a permanent job. – Laurence J. Peter
The two most misused words in the entire English vocabulary are love and friendship. A true friend would die for you, so when you start trying to count them on one hand, you don't need any fingers. – Larry Flynt
One measure of friendship consists not in the number of things friends can discuss, but in the number of things they need no longer mention. – Clifton Fadiman
What Are True Friends Quotes
True friends are not mirrors where we can always see ourselves reflected in a positive light. – Shannon L. Alder
Don't walk behind me; I may not lead. Don't walk in front of me; I may not follow. Just walk beside me and be my friend. – Albert Camus
If you have one true friend you have more than your share. – Thomas Fuller
A true friend is the greatest of all blessings, and that which we take the least care of all to acquire. – Francois de La Rochefoucauld
True friends walks in when the rest of the world has walked out. – Walter Winchell
Lots of people want to ride with you in the limo, but what you want is someone who will take the bus with you when the limo breaks down. – Oprah Winfrey
What sweetness is left in life, if you take away friendship? Robbing life of friendship is like robbing the world of the sun. A true friend is more to be esteemed than kinsfolk. – Marcus Tullius Cicero
Friends can help each other. A true friend is someone who lets you have total freedom to be yourself – and especially to feel. Or, not feel. Whatever you happen to be feeling at the moment is fine with them. That's what real love amounts to – letting a person be what he really is. – Jim Morrison
True Quotes about Friendship
Many people will walk in and out of your life, but only true friends will leave footprints in your heart. – Eleanor Roosevelt
The friend is the man who knows all about you, and still likes you. – Elbert Hubbard
Only your real friends will tell you when your face is dirty. – Sicilian Proverb
A loyal friend laughs at your jokes when they're not so good, and sympathizes with your problems when they're not so bad. – Arnold H. Glasgow
A true friend never gets in your way unless you happen to be going down. – Arnold Glasow
True friendship comes when the silence between two people is comfortable. – David Tyson
My best friend is the one who brings out the best in me. – Henry Ford
Nothing makes the earth seem so spacious as to have friends at a distance; they make the latitudes and longitudes. – Henry David Thoreau
True Friends Quotes
True friends can communicate with their eyes. – Mary Rose Magnaye
Our triumphs seem hollow unless we have friends to share them, and our failures are made bearable by their understanding. – James Rachels
It's the ones you can call up at 4:00 a.m. that really matter. – Marlene Dietrich
You want a friend who's going to tell you the truth. That's what it's about. If you don't have a friend who's going to tell you the truth every time something comes up, you feel like he's not a true friend. – Donald Driver
I say find one true friend to help you get through the tough times. – Kelly Osbourne
It takes effort to be a real friend and to find a true friend. – Peyton List
What draws people to be friends is that they see the same truth. They share it. – C.S. Lewis
Man's best friend is one who wishes well to the object of his wish for his sake, even if no one is to know of it. – Aristotle
A sure friend is known in unsure circumstances. – Quintus Ennius
Few there are that will endure a true friend. – Henry George Bohn
I don't know if I've ever been in a clique. The older I've gotten, the more I've realized what a true friend really is. So my friendship circle has changed a bit. – Aimee Teegarden
True Friends Sayings
Cherish the friend who tells you a harsh truth, wanting ten times more to tell you a loving lie. – Robert Brault
Tell me something only you know and make a new friend. – Dejan Stojanovic
A friend can tell you things you don't want to tell yourself. – Frances Ward Weller
The most beautiful discovery true friends make is that they can grow separately without growing apart. – Elizabeth Foley
A friend knows the song in my heart and sings it to me when my memory fails. – Donna Roberts
Our most difficult task as a friend is to offer understanding when we don't understand. – Robert Brault
Silence is a true friend who never betrays. – Confucius
Friends are born, not made. – Henry Adams
Have friends, not for the sake of receiving, but of giving. – Joseph Roux
If fear is the great enemy of intimacy, love is its true friend. – Henri Nouwen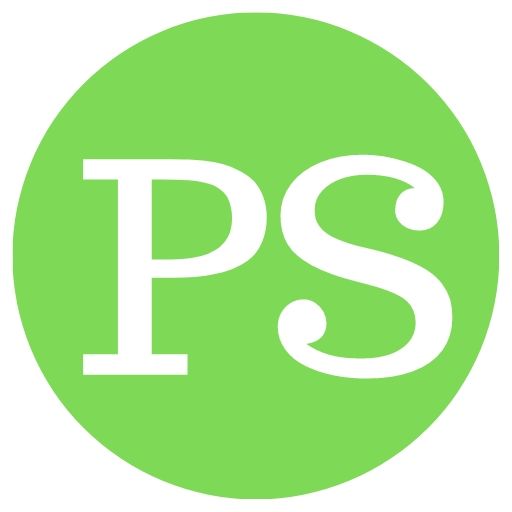 Pata Sauti offers you a collection of wishes, messages, quotes, greetings, and saying for any type of relationship, occasion, celebration, and emotion. Read More