Birthday Prayer for Husband
Birthday Prayer for Husband: Your husband is celebrating their special day on this earth. Let them know how much you value and appreciate him through a special Birthday Prayer for Husband.
Birthdays offer you an opportunity to let your husband know how much you love and care.
If you are searching for a good prayer for my husband on his birthday, then you came to the right place.
Find a collection of Birthday Prayer for My Lovely Husband that you can send to your husband or pray with him.
Birthday Prayer for Husband
Oh Lord, I pray for my husband on this day being his birthday may he have wisdom and strength to lead his family in Your ways and continue to help him manage his time well with all the various tasks he needs to take care of in the day.
The Lord shall clothe you with the colorful garment of greatness. He will grant you long life, sound health, and prosperity. He will be your ever-present help in trouble; you will never be put to shame. As you pursue your dreams and aspirations, your expectation shall be exceeded in Jesus name. Happy birthday, my sweetheart. Enjoy your day!
Dear Lord, please protect and guide my husband always, Father give him a good heart to be a kind and good person. Allow him to follow your words, our father kindly blesses our family life & bless our kids. Happy birthday to the king of my heart.
The lord will go before and after you, wherever the grace of God is found wanting, you won't be there. May God protect and bless you always for me, Happy birthday my King.
Happy Birthday To My Husband! As a loving wife, I know how hard it has been to see you go through so much this past year. But with the Lord's help, I hope to make next years' birthday happier for you. Here's wishing you a happy birthday again next year, and may each year after that be better than the one before it. Happy Birthday!
Read: Birthday Wishes for Husband
Prayer for My Husband on His Birthday
I pray from this moment henceforth that you will find enough power in your heart to love God. this birthday is another opportunity for you to be thankful for his grace over your life and to love him with everything you've got. Happy birthday to you my lovely husband,
Since I got married to you, I've never had any regrets. May today mark another beginning of good tidings. Happy birthday, my husband.
Every day I thank God for your life and for the honor of being your wife. You are a great partner, and I feel so lucky to have you, darling! You are so valuable to me in a way I can't describe. My prayer is that the Lord grants you many heaven blessings! Happy Birthday! I love you!
The great blessing you have been waiting for, for so many years may God make it come your way. Blessings that is greater than ever human comprehension will locate you today and forever. Amen. Happy birthday, darling!!
Every day I thank God for your life and for the honor of being your wife. You are a great partner, and I feel so lucky to have you, darling! You are so valuable to me in a way I can't describe. My prayer is that the Lord grants you many heaven blessings! Happy Birthday! I love you!
Special Birthday Prayer for My Husband
Lord, I pray that this birthday brings comfort to my husband for all the years that have passed. I pray for health, happiness, and blessings. I thank you Father for helping me show him, love. You are the one creator of everyone and everything. Show my husband how much he means to me and help us grow closer every day. Thank you, Lord! Amen!
Happy Birthday, Sweetheart! You are a godly man and an extraordinary husband. Thank you for teaching us the word of God and for putting him first. I ask the Lord to watch out your life and let you enjoy all his promises through the years.
I want to express my joy for your birthday, and I bless the day you were born. I know it must have been a rough life for you growing up. But now, you can experience the peace and relaxation that comes from being old. I hope you live a long life with many happy returns!
Dear God, I am praying to you to bless my husband with an abundance of love and affection on this special day. Give me the strength to be a good wife and mother according to the will of God. Thank you for always dropping by in the midst of my troubles and strengthening me when I doubt my faith. I pray that God gives us more years together, grants me the power to make many more memorable memories we shared together. Dear God, thank you so much for this birthday gift.
Today is the day the Lord has made; I rejoice with you, my sweet Darling. Happy birthday, my husband. The joy of the Lord shall be your strength. May God watch over you and everything that concerns you. May He keep you as the apple of His eyes, and shield you from all evil. This new year, I hide your life with Christ. You will increase on every side. Lines shall fall upon you in pleasant places, your lot shall be secured in Jesus name. Tyranny will be far from you. Lack and insufficiency will not be your portion. May the Lord shower you with His unfailing mercy, unchanging grace, and unlimited favour. May you move from glory to glory in Jesus name. Cheers, my live.
Happy Birthday Prayer for My Lovely Husband
Happy birthday, May the Lord visit you and perfect His healing upon your body. May He repair every damage in your body. Jehovah Raphael shall cause a miraculous recovery in Jesus awesome name. Thank you, Jesus, for sparing my husband to witness this day.
Happy birthday, my husband! I am proud of the man you have become. Humble in heart and compassionate to all, you have dedicated yourself to ensuring that all around you are prospering and prospering! You are a role model to me, and I pray the Lord above to make your footsteps even sturdier than they already are. May you continue always to do all that you can until our time separates us!
Dear God, thank you for my wonderful husband! I am grateful every day that you gave him to me! Bless him with happiness, friendship, and fulfillment in all that he does on his birthday and beyond. Amen
Wonderful Birthday to my husband! None like you, dear, you are an understanding man. Thank you for being such a good listener and an incredible adviser. You are a man of value! I love you from the deep of my heart, and I pray that the Lord always bless your life.
Happy birthday, my loving husband. I lift you up before the Lord, the God of heaven and the earth, I speak His mercy and favour into your life in Jesus name. You shall set out in joy and return home rejoicing. Everything that gladdens your heart won't turn into sorrow. Everything that's giving you cause for concern, shall begin to be a reason to testify. Your life shall be full of testimony from today. You'll struggle no more. Have a joyous day, my sweetie.
Happy birthday, honey, May you live long, well, and happily in the presence of God, in the land of the living. The Lord shall be your refuge, strength, and shield in the day of trouble. You shall escape every plan and plot of the evil ones. Enjoy your day!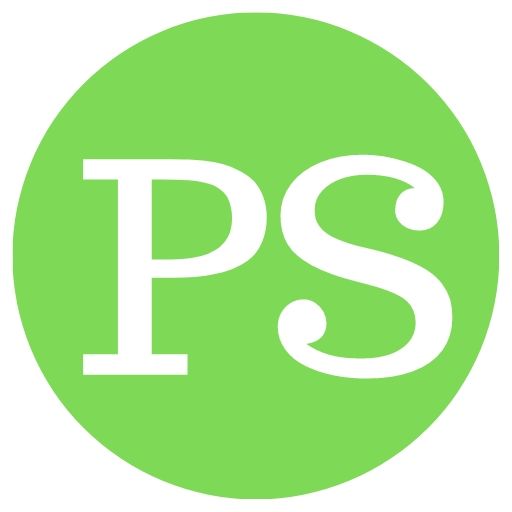 Pata Sauti offers you a collection of wishes, messages, quotes, greetings, and saying for any type of relationship, occasion, celebration, and emotion. Read More