New Year Wishes for Husband: The New Year is one of the best days to show romance to your husband. Starting a new year brings so much joy as you hope for greater things in life.
Find a collection of New Year Wishes for Husband and New Year Wishes for Long Distance Husband. These New Year Wishes for Husband will inspire you to find that perfect wording for the new year.
Happy New Year Wishes for Husband
Every day I spend with you feels more fortunate than the previous one, every year with you seems like a fairy tale, and every life a dream. I love you, my dear husband. Happy New Year!
In this message, I put the best wishes I can possibly give, and the never-ending desire to be with you, until the end of our lives. I love you more than you can possibly imagine, Happy New Year!
May the coming year be even more sweet and enjoyable than the previous years. Thank you for making my life so joyful and for bringing so much sunshine into it.
I wish my husband a happy new year and send gifts to celebrate the beginning of the year. Let our love be fulfilling this year too and we enjoy many special moments together.
You are a pillar of support and strength for me. I am blessed to have an amazing husband like you. Happy New Year!
If there is one thing I can say for certain, is that his new year cannot be happy, unless you are in it. You truly are the man of my dreams, Happy New Year!
Dear husband, I wish you a happy and prosperous new year. I wish this year also give us many together moments to treasure as memories of our love.
Read: Happy New Year Blessings
Happy New Year My Husband
My love, you make me feel like I am the most beautiful girl in the world. You make me a better person, and I hope that this year will bring you just as much happiness as you bring me each and every day of my life. Happy New Year Husband!
Happy New Year to you my love. Let us embark on a journey that is going to start in this upcoming year and going to bring us eternal happiness and joy.
Do you know what my New Year wish is? I think you have a guess. I want to spend a lifetime holding your hand. You've made my life so much better; it feels like I'm living in a fairytale. Thank you for everything, baby. Happy New Year.
May you get all the happiness in this world! You are a strong person, and I am proud of myself that I got such a dear life partner.
It's hard to explain how much love I feel for you. Just believe that you are the most important person in my life. Let's have the best year. Happy new year to my husband.
I don't want a lot for New Year – your love will be enough. Your love is always enough for my happiness. Happy New Year, sweetie!
Happy New Year dear husband. May your life become the most beautiful one in this world! Thanks for all the love you provided me.
Happy New year my husband, I love you so much and will forever treasure you.
Read: Happy New Year Wishes For Family
New Year Wishes for Long Distance Husband
We share the same sky and breathe the same air, long distances cannot reduce our love for each other. Happy New Year dear husband.
Warm greetings on New Year to you. I wish that this year shower you with the best of blessings and smiles.
For me, nothing is more beautiful than New Year. I always reflect on the results of the previous year and draw a line. And I've noticed one interesting thing: whatever good happened to me, it's because of you. Happy New Year, sweetheart!
I want to be the shield that protects you from worries. I want to become the shelter that saves you from the storms. I want to become everything that you need this New Year my dear husband.
You came into my life like a beautiful breeze. I blossomed like a flower in your company. Happy New Year dear husband. Sending you romantic wishes dear husband
This long-distance is making me feel sad, but I know you love me as much as I love you. happy new year to my love.
Happy New Year! Today I wish you all the best in achieving and pursuing your remaining goals and trying new things in life!
Here's to more moments of silliness, more minutes of affection, and more memories of love! Happy New Year Sweetheart! May the next year be truly special for us!
This text carries happy anniversary wishes for my dear husband. I eagerly look forward to celebrating a year of love with you my dear again creating cherished memories.
Let us take a vow to never let each other go no matter where life takes us. May our love triumph over all the odds in life. Happy New Year
I promise to love you as ever despite the long-distance separation between us. Happy New Year
You have no idea how much joy you brought into my life. May the upcoming year bring to you as much love and happiness as you give me every single day, and may your heart exist in harmony with your mind. Happy New Year!
A very Happy New Year to my dearest husband. May this distance that is keeping us away doesn't exist in the upcoming year.
Distance is more painful on occasions like these when you were there to make it a special one for me. Happy New Year to you my love.
God has blessed me with a husband like you, and I am proud of myself that I got you. I love you very much. Happy New Year!
All I want is to spend every New Year's Eve with you. Even though we have our ups and downs, I'm sure you are my soul mate. Cheers to us, baby. May the upcoming year be the luckiest one.
I can't believe we will not be together on New Year's Eve! It breaks my heart. I hope this night will be filled with joy and laughter, even if I can't be there with you. Wishing you all the best, honey. Happy New Year.
One more year has passed, and I want this year to cross without any worries and problems. Happy New Year my dear!
Happy New Year Text Messages for Husband
Happy New Year to my husband! I want to see smiles on your face all the time. So keep smiling and stay blessed.
Maybe, the magic really exists because my last year's wish came true this year. And this wish was to meet and fell in love with the most handsome guy ever. Tonight I'll wish to spend my life with you. Happy New Year, my husband!
My wishes for you are not limited to just the next year but to all the years that you experience in your lifetime and in your reincarnations! Have a fun-filled, smashing, rocking, and happening New Year!
Thanks for always showering your love and care on me and for always being there whenever I needed your support. Happy New Year, husband!
Happy New Year my husband! You strengthened me when I was weak, and I am thankful to you. God bless you and me a lot without any serious tension.
Each and every day of the previous year had made me aware of how happy and blessed I am to have you by my side. Happy New Year, my husband!
Romantic New Year Wishes for Husband
Dear husband, we may not be together to celebrate this New Year together. I am sending romantic New Year greetings to you. May this New Year bring more love and romance in our life.
My heart cries for you when I think of your sweet words, your gentle touch and your love for me. Please come back soon. Happy New Year to my husband!
We have always shared our joy and sorrow together. This year we are miles away for this New Year. I am wishing all the happiness to you keeping the sorrow of our separation in my heart. Happy New Year dear husband!
No gift can make me happy than your presence. No one can make me happy other than you. All that I need is you. I am waiting for you to come back. Happy New Year!
My love, I want to congratulate you on New Year and new phase in your life, on new hopes and expectations, new chances and opportunities. And remember, whatever path you'd go I will always be by your side, loving and supporting you. Happy New Year husband!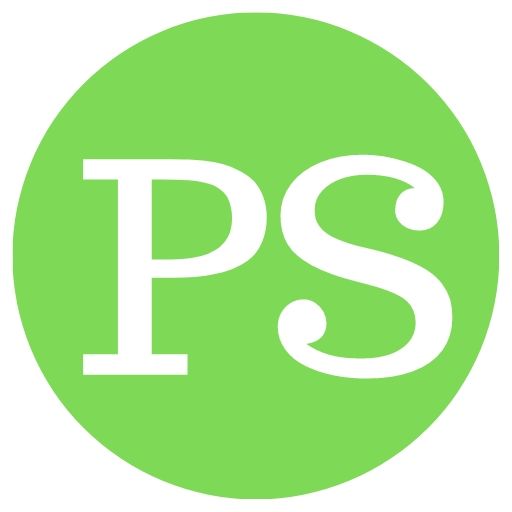 Pata Sauti offers you a collection of wishes, messages, quotes, greetings, and saying for any type of relationship, occasion, celebration, and emotion. Read More