Farewell Messages for Teachers: Teachers play important roles in educating and safeguarding future generations. Teaching is one of the most elite professions in our society. As the young generation gets older, they will bring more changes to this world and beyond. I believe teaching courses at colleges or universities are also very important.
If you have a teacher who is leaving or you are leaving, you can send your teacher a goodbye, letter, SMS or note. By writing a farewell message for your teacher, you can reflect on your time together and thank them for all they have done for you. It's also a way of showing appreciation to them in the form of words.
Find a collection of farewell messages for teachers. These good-bye texts can be used by students when saying goodbye to a teacher.
Farewell Messages for Teachers
Wishing you the very best for your next adventure, we will certainly miss you and your creativity, kind words, and guidance.) Thank you and good luck.
I wish you had many more years to spend with us. You are special to all of us; we appreciate you, and we will greatly miss your words of wisdom and encouragement. Goodbye, we will miss you teacher!
We join our colleagues in appreciating the knowledge you have imparted to us. We will always look up to you; your boldness and selflessness will always guide us. The wisdom you have passed on to us will leave a lasting impression. Goodbye teacher!
No one can really say goodbye to a teacher, for they forever stay in little homes called… hearts of their students.  Farewell.
Thank you for the knowledge and skill you have given me and continue to give each day. I wish you a long life in this country you have helped to groom young leaders like me.
Our school has incurred the biggest loss in its history – the resignation of a great teacher like you. Farewell.
Not only have I enjoyed working with you, but I have also gained experience and the tools necessary to build a strong reputation and be an excellent, loyal employee. Farewell and good luck!
You came into my life and changed everything for the very best for me. I will be forever grateful for all your efforts in my career development. I am sad to hear that you are leaving; however, I wish you good luck.
To my esteemed friend, colleague, and mentor—I have treasured your guidance and encouragement so much. Now it's time for us to part ways; we are moving onward and upward. Goodbye, and I hope to see you soon!
Read: Thank You Teacher Messages
Teacher Farewell Quotes
You are not just a teacher to me, but an inspiration, a mentor, and someone who selflessly imparts knowledge to me. It saddens my heart greatly to say goodbye.
You are the most reliable teacher-mentor I have ever known. Your willingness to listen and support me all the time is something I shall never forget. Thank you so much for all your guidance. Goodbye teacher!
Awesome teachers like you, rare to come by. It is impossible for us, to say goodbye. As we bid you farewell, we can't help but cry.
Every child should have a caring adult in their lives. And that's not always a biological parent or family member. It may be a friend or neighbor. Often times it is a teacher.
A good teacher is like a candle – it consumes itself to light the way for others.
When you study great teachers… you will learn much more from their caring and hard work than from their style. Goodbye teacher!
Read: Happy Birthday Wishes for Teacher
Goodbye Teacher Quotes
A teacher's words are the sparks that light up wicks of imagination in their students' minds.
You taught, not just what ought to be taught… but also what you thought we needed to learn. Thanks for everything, farewell.
We are saying 'goodbye' to you with heavy hearts, but we will always remember you. Because you are the best teacher we have ever got. Farewell and great wishes.
The loving ways of teachers like you is the difference between teaching and educating. Thanks for teaching us, educating us, and empowering us.
Classrooms are now going to have the dullest of hues. The school is now going to feel, boring and blue. Most importantly, learning will never be the same without a teacher like you. Goodbye.
Technology helps us a lot to learn almost everything ourselves, but your classes and words were the best tools we can have to prepare for the future. We will miss you greatly. Farewell.
Like every teacher you are leaving us, but we will always cherish your exciting classes, enthusiastic lessons, and great deeds. Happy retirement our favorite teacher!
Farewell Wishes for Teacher
Thank you for the knowledge and skill you have given me and continue to give each day. Thank you for helping to prepare young leaders like me for the world of tomorrow. Farewell teacher!
I wish you nothing but success and happiness in your new role. We will miss you so much. Goodbye, and I hope you will visit us often.
Teachers come and go but their memories are forever the lessons that they teach are forgotten never, Teachers keep changing every now and then but great ones are remembered time and again, Farewell.
You have taught me so many awesome things in this life and I shall forever be grateful to you for the impact you have made in my life. Bye-bye, teacher, and once again thanks for everything.
I'm sending my prayers, good thoughts, and a little luck toward you just to let you know that I wish the best for you and what you are trying to accomplish.
Please always remember that we'll miss you a lot for all that you've done and all that you've taught, don't ever forget that you will always be embossed in our hearts and our memory, Farewell.
Words cannot express how painful it was when we heard of your retirement. You have been an inspiration to all of us in the department, and a mentor that we always look up to. We pray God gives you the strength and wisdom to continue the good work you are known for. Goodbye, my mentor!
Short Farewell Message for Teacher from Students
We will always remember you from the very first day and how welcoming you were to us. Thank you for all you have done, you will be missed!
You are indeed the best teacher in the world and I see it as a very big honor to have had the opportunity to be taught by someone like you. Farewell teacher! I am sincerely thank you for everything.
We were incredibly lucky to be among those trained during the time of an icon like you. We will truly miss your mentorship! Farewell!
I respect you for having such a big heart to tolerate behaviors of naughty and disrespectful students just to ensure that you impart knowledge to everyone. Goodbye, dear teacher.
Dear teacher… wishing you farewell is the worst thing I have done as a student so far. Such an irony, that it is even worse than all the long hours you made me spend in detention. We'll miss you, goodbye.
From homework to detention, from advice to inspiration… everything you've given has pumped us with motivation. Thanks and goodbye!
Farewell Message to Teacher from Parent
The backbone of a good school is not made from fancy classrooms and large campuses. It is made from the excellent education imparted by teachers like you. Farewell.
Good teachers teach not just by reading out textbooks, but by lighting up imaginations. Farewell to one such teacher.
You are the best teacher our children could ever ask for. Thank you so much for encouraging them to dream high. We can never find a replacement for your service.
The school should give awesome teachers like you permanent detention so that you would never be able to go away. Farewell.
The way you taught our children is incomparable to anything. Thank you for the uncompromising service. Good luck on your next big adventure.
Emotional Goodbye Letter to Teacher
Sample Letter 1
Dear _____,
You are an exceptional teacher whose commitment to promoting success and excellence in the education sector is an inspiration. Thank you for all the help, support, and guidance you have given to us over the years. Your outstanding advice and efforts to bring out the best in us are immeasurable.
Thank you for being passionate about teaching future business leaders everything they needed to know. We appreciate you making your class engaging and fun, and we will never forget all your valuable contributions and useful advice.
We will really miss you and your wonderful teaching skills. As you leave the school, we wish you all the best in your future endeavors and hope you will keep in touch with us from time to time.
Yours sincerely,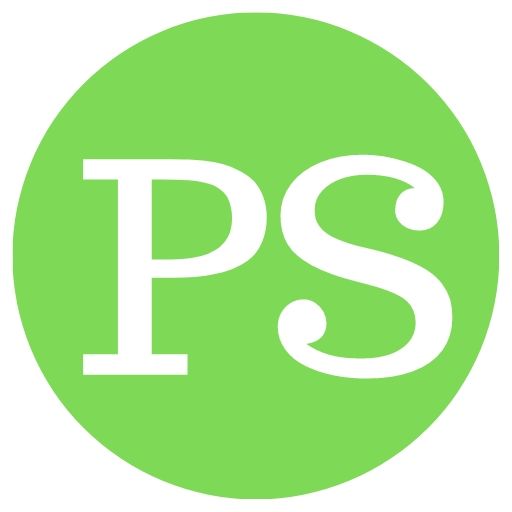 Pata Sauti offers you a collection of wishes, messages, quotes, greetings, and saying for any type of relationship, occasion, celebration, and emotion. Read More