Thank You Message for Mentor: Want to appreciate your mentor. Thank you letters and words of appreciation for mentors can be very powerful if you find the right words.
Searching for the perfect words to thank your mentor? This post will enable you to find the right thank you to mentor.
Find a collection of Thank You Mentor Quotes, notes, letters, and messages.
Thank You Message for Mentor
You have consistently maintained strong business ethics while keeping a smile on your face and those of the people around you. Thank you so much for your guidance and useful advice.
I learn something new from you every day. Thank you for providing me with such a strong foundation in an industry that can be confusing.
Serving under you has proved to be a worthwhile experience. It's been a wonderful privilege that I'll ever be grateful for.
You have taught me even the simple things in life really matter. I have learned to appreciate life. Thank you for your support and guidance.
You have been an inspiration. As an entrepreneur, your achievements have been remarkable. I'm grateful to have you as my mentor and boss.
Thank you for your grooming and thank you for routing for me when others gave up on me. I'm here today largely due to your impact. I appreciate you so much, thank you.
Your guidance and leadership skills have taught me a lot of things in life. Thank you for mentoring me.
Read: Thank You God for Giving Me another Year of Life
Thank You to Mentor
You are a wonderful teacher, boss, leader, and friend. You are everything one could look for in a good mentor. You groomed us to be sound professionals and made working with you an interesting and memorable experience. I will always be grateful to you for your support and kindness.
I cannot express how pathetic it is for me to say goodbye. You are one of my favorite mentors. Thank you for your valuable advice and inspiration.
A mentor is the one who knows well the weaknesses of his/her mentees. But he focuses more on mentees strengths to suppress his/her weakness deep inside. I too was aware of my weaknesses but now no more. Thank You, for making me who I'm today!
It was quite difficult for me to achieve my goal without your support and care. Your wisdom and knowledge have had a great impact on my life. Thank you for your guidance and support!
A carefully crafted thank you card can mean the world to a mentor in your life. Take the time to draft the perfect message that truly reveals your intention.
Your useful and excellent advice will always remain with me. You have been such an exemplary mentor, and I cannot thank you enough. I appreciate everything you have taught me. Thank you for always inspiring me.
I have learned many things under your supervision. A lot of teachings are helping me in my day-to-day life too. Thank You Mentor for all the support.
Thank You Note to Mentor
It would be impossible to count all the ways you've helped me in my career. Thank you so much for all that you've done — I only hope I can return the favor sometime in the future.
Thanks for guiding me on the right path. You are a fantastic mentor that is worthy of emulation. You deserve a big thank you from me.
I thank God for gifting me such an incredible mentor. Without you, I am nothing. Thanks a lot!
You helped me in my hard times and inspired me to try my best. I will never forget your encouragement and inspiration. Your valuable words will always inspire me. Thank you for accepting to be my mentor!
Thank you for your mentorship, leadership style, dedication, and hard work.
I salute you for your tenacity of purpose and outstanding leadership qualities. Thank you for your words of encouragement and support. I will remain forever grateful.
Thanks for the words of encouragement and guidance and for all you have taught me in business and my career.
Thanks, thanks, and thanks a lot to my mentor. You are an incredible personality and I believe you have made me your replica.
Thank You Mentor Quotes
You have been an exemplary and visionary mentor, a great leader who has dedicated his life to the service of humanity. I appreciate and treasure everything you have taught me.
When I walked in those doors, I knew nothing. Now, I know a little more, and I have you to thank for much of it. You have been one of the highlights of working at this company.
Thank you for putting my life before anything else. Thank you for your encouragement and motivation.
Within a short period of time, you've taught me things that would have taken me years to learn. Thank you for mentoring me and allowing me to benefit from your many years of experience.
Thank you for being the best mentor, you have brought a smile to my face and made me alive again.
My heart keeps thanking you for everything you taught me in business. Thank you!
Thank you for your support and guidance. You have always been a good listener even if others had no time for me.
Thank you for making me achieve my dreams and become a better person in society, I am grateful to have you as my mentor.
Had I not had your support, I would not be able to do things so well on and off the field. Thanks a lot to your dear mentor.
Thank You Letter to Mentor
Sample 1:
Dear [name],
I am writing to you to say how grateful I am for the mentorship you've given me over the past year. Having the opportunity to learn from you has made a substantial change in my career. When we first began working together, I never imagined I would be able to make as much progress as I have. Thanks to you, I moved up to a management position in the company.
Your training in team management showed me a whole new path to improving operations. Before working with you, I struggled to lead a small team. Thanks to the time we spent planning team-building best practices, I can effectively lead an entire department.
Having you as a mentor has changed my life for the better. I truly appreciate everything that you have done for me. If there is any way that I can repay you, please let me know. I look forward to working with you in the future.
Regards,
[name]
Sample 2
Dear ___________,
It has been an honor and privilege to have you as a mentor and guide in my life. I am writing this letter to thank you from the bottom of heart for everything that you've done for me. You have understood me, when I myself was unsure of my goals. You have been so thoughtful in showing me the right way, when I had no clue where my life was heading to.
I will never forget the values you instilled in me. I will never forget the business sense you inculcated in me. Your perseverance and honesty continues to inspire me. Your every teaching and words of wisdom continue to stay alive in my heart. Your guidance has been an asset to my life, and I hope you'll continue to bless me with imparting your knowledge in the future as well.
Without your mentorship, my success story would have remained just like a bubble in my head. I thank you and acknowledge everything that you've done to change my life for better.
Warmest regards,
Sample 3:
Dear __________,
I have always admired the way you've lived your life. Your principles of integrity and hard work continue to inspire each person who comes under your guidance. Thank you for being there for me and motivating me to do my best every single day.
I treasure the time when you encouraged me and showed me a way to shape my life for the better. You have not just been a mentor, but a confidant too. Your place in my life is irreplaceable. I cannot thank you enough for giving me your valuable time and guiding me towards the path of success. I will always be grateful to you. My good wishes are always with you!
Warmest Regards,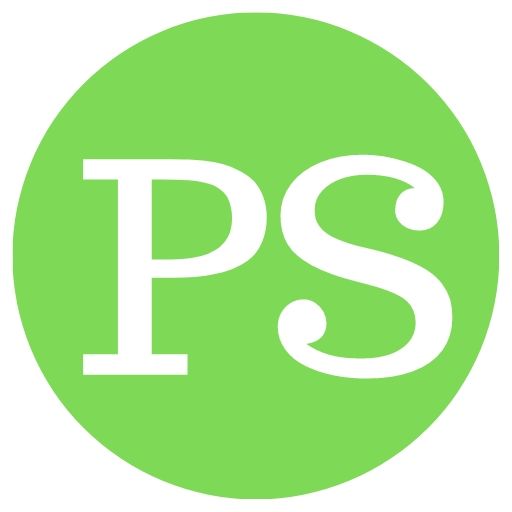 Pata Sauti offers you a collection of wishes, messages, quotes, greetings, and saying for any type of relationship, occasion, celebration, and emotion. Read More