Funny New Year Wishes: The New Year is a time to be happy and enjoy the happiness that comes with it. The best way to celebrate the New Year is by sharing Funny Happy New Year Wishes.
Enjoy every moment of the New Year. If you are wondering what Funny New Year Messages to share then you have come to the right place.
Find a collection of Funny New Year Messages, Wishes, and Quotes that you can use.
Funny New Year Wishes
Happy New Year! I don't know about you, but my New Year's resolution is to stop feeling guilty about not keeping last year's resolution.
Thanks for being my partner in crime all through the year." Happy New Year!
If I had done you wrong, I am sorry. May you still give me a chance this New Year to do it over and over again. Happy New Year!
May you become a billionaire this year, as I have dreamt that you are going to gift me a bungalow! Have a prosperous New Year!
Happy New Year from someone who is Adorable, Handsome, and intelligent and wants to see you smiling always.
I hope you will not spend the first day of the New Year sleeping on the couch. May God give you the strength to fight laziness. Happy New Year!
May this New Year bring you more problems, more tears, and more pains. Don't get me wrong. I just want you to be a stronger person.
I'm a little bit older, a little bit wiser, a little bit rounder, but still none the wiser.
Read: New Year Wishes for Sister
Funny Happy New Year Wishes
A New Year's resolution is something that goes in one year and out the other. I wish you a Happy New Year
Remember when we were younger and just wanted to stay up on New Year's Eve? Now, all we want to do is sleep! I wish you a Happy New Year!
I wish your dog becomes intelligent to wash muddy legs before running on carpets this year. Happy New Year!
Let us celebrate this New Year's Eve in honor of the time we successfully wasted this year.
Sometimes a year has been so disastrous and so terrible that entering a new year will automatically mean entering a wonderful year!
I hope you lose so much weight this year that you can take group selfies with more people in the frame. Happy New Year!
I promise this year too I won't let you do stupid things Alone. Happy New Year!
I hope this year ends up with your smiling selfie to see on the Facebook posts. Wish you a bright and joyful New Year!
Read: Happy New Year Wishes for Family
Funny New Year Messages
Happy New Year! Let's eat, drink, and be merry – for tomorrow we diet!
Happy New Year! Spoiler alert–it's going to feel the same.
This New Year, hope you are not tempted to pile up on health food cookbooks and then end up heating frozen food at mealtimes.
One more year to communicate just with… Face Expressions. Happy New Year!
A New Year means you will be a little bit older but not any wiser than today! Alas!
I think the Baby New Year needs a diaper change.
I hope you start the New Year as the startup of your old habits. Have the same old beautiful life in a box of New Year!
All I wish is to get drunk and dance with you all night long on this 31st night, Happy New Year!
May your dreams get fulfilled as well as your bills. Best of luck with the New Year!
Read: Romantic New Year Wishes
Funny New Year Quotes
Many years ago I resolved never to bother with New Year's resolutions, and I've stuck with it ever since. Happy New Year!
Happy new year! How'd it be if instead of bringing happiness, joy, and peace, new Year brought cash, fame, and champagne?
The most fun part about making New Year's resolutions is breaking New Year's resolutions. Can't wait to mess up with you.
I hope you will finally pay off all the debts you owe to me for making my life miserable. Looking forward to that, best wishes.
Sorry for all the annoying behavior I did throughout the year. May you give me another chance to do that in the next New Year!
This Year may your hair and teeth, your face-lift, abs, and stocks not fall, may your blood pressure, your cholesterol, white blood count, and mortgage interest not rise. Happy New Year!
First, you take a drink, then the drink takes a drink, then the drink takes you.
You have this year in the palm of your hand. Don't squeeze the life out of it.
Every New Year is the direct descendant, isn't it, of a long line of proven criminals?
Sarcastic New Year Quotes
Youth is when you're allowed to stay up late on New Year's Eve. Middle age is when you're forced to. Happy New Year!
No resolution for the New Year, as I like my love in the state it is- criticizing and annoying you will go on the high range!
It's New Year's! Let's celebrate until the champagne runs over our chins and confetti is stuck in our hair.
Big New Year's celebrations are not a good idea to maintain health.
My new year's resolution is to stop lying to myself about making lifestyle changes.
May all your troubles last as long as your new year's resolutions.
Good resolutions are simply checks that men draw on a bank where they have no account.
Funny New Year Wishes for Friends
If you were born in September, it is better to assume that your parents started their new year successfully. Happy New Year!
I hope the New Year is fruitful and appealing. Like bananas. I love bananas.
New years are like restart buttons. You think you can push the button and start things all over again but then realize your life is too messed up to be restarted fresh!
Always keep a smile, forget the tears, enjoy the laughter, and set aside the fear; wish you an amazing year!
Have some faith in me, this year just like the previous ones- I will be your partner in crime.
Have a tremendous New Year while giving everyone a hard time apart from me. Cheers to that.
Have you ever wondered how Father Time becomes a little baby each year? At midnight, let's watch to find out what he's drinking.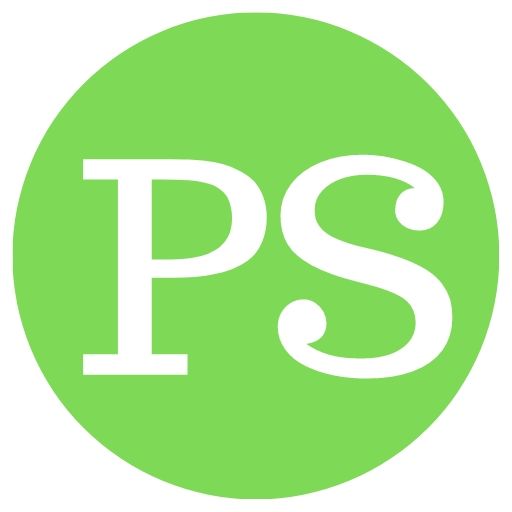 Pata Sauti offers you a collection of wishes, messages, quotes, greetings, and saying for any type of relationship, occasion, celebration, and emotion. Read More