Romantic New Year Wishes: Start the New Year with romance. Don't wait until the year is gone. This is the best time to tell your lover how much you love them.
Find a collection of sweet romantic New Year messages and wishes that you can send to your love.
Romantic New Year Wishes
I promise this New Year that you will never feel alone for the rest of your life and that you will always have me. Happy New Year my love.
Do you know what my New Year wish is? I think you have a guess. I want to spend a lifetime holding your hand. You've made my life so much better; it feels like I'm living in a fairytale. Thank you for everything, baby. Happy New Year.
I always dreamed of kissing the man I love as the New Year rings in. Thank you for making my dreams come true.
Here's my New Year gift for you: my heart wrapped with an undying love for you. I hope you will treasure it for years to come!
Let the troubles of the past year be left behind as we look forward to a new year filled with love and fresh opportunities. Happy New Year, my dearest love.
All I want in a new year is you! I love you endlessly, and I want to make you the happiest man on Earth. I promise to be the best girlfriend ever and always be by your side. Happy New Year!
I don't want a lot for New Year – your love will be enough. Your love is always enough for my happiness. Happy New Year, sweetie!
I never believed that one person was able to change another person's life. But you did it and now there's only one thing I want to do all year long – it's to bring you laughter and joy. Happy New Year!
Read: New Year Wishes for Sister
Romantic New Year Wishes for Girlfriend
I never believed that two souls were destined to be together. With a world full of billions and billions of people, how will you know who is that person you're meant to be with for the rest of your life? And then you came into my life and suddenly everything felt complete. It was like you were the one I was looking for so long. I want to be with you this and every New Year.
I am so happy to celebrate this New Year with you. I wish nothing but for us to stay closer together.
Priceless treasures are rare and I am the one who has the best of them all – You. Happy New Year to the best girlfriend ever!
A wonderful start to another beautiful year would not have been possible without your love and support. Thanks for always showering your care on me, my sweetheart. Happy New Year.
Whenever I look into your eyes, I see my whole life in the future; my dream is to have you with me forever! Happy New Year to my sweet girlfriend.
My New Year will be brighter and happier since you hold the key of my heart, and I know you'd always handle your belonging with care.
Romantic New Year Wishes for husband
A candle may melt and its fire shall cease, but my love and passion for you will always remain burning – New Year and always.
I can't believe I have this amazing life with you by my side—cheers to another year of growing, loving, and persisting. Happy New Year!
As another New Year is in the corner, this is just the beginning. I enjoyed our first year together and can't wait to start another with you. Have a great year ahead, darling!
Get ready for the party of your life. Tonight is the night to celebrate how far we've come together. Happy New Year, dear.
Although today is not our anniversary, it's still a significant milestone. New Year's Eve with you is extraordinary. I love you, and Happy New Year, love.
Together forever with love, respect, and devotion – that's us. New Year's day is a great time to remember this vow. Happy New Year!
Nobody understands me as you do. Nobody loves me as you do. Nobody could ever take your place, and I'm beyond grateful for the opportunity to spend this New Year's Eve with you. Happy New Year, my love.
You are a pillar of support and strength for me. I am blessed to have an amazing husband like you. Happy New Year!
The time of our life is about to begin. Dear husband, I honor your love. Let us step lightly into the new year together.
Romantic New Year Wishes for Him
I have a feeling that this year is going to be very special. I'm sure that you will make it special for me. I want all of the Gods to bless you and keep you safe wherever you go. Happy New Year, love.
If I had three wishes to make; I would wish to be with you always, to love you always, and to have your heart always. Happy New Year!
It's hard to explain how much love I feel for you. Just believe that you are the most important person in my life. Let's have the best year. Happy New Year, baby.
Partners for life – That's what we promised, and here we are celebrating another New Year's Day together, growing stronger and braver with every passing year. Happy New Year to us!
Happy New Year to my best friend, my knight in shining armour, my forever home. May this new year be a special one. I will always be there for you to support you and show you how much I love you.
I can't even find the words to make you understand this giant light ball of emotions that's growing inside of me when I look at you. The upcoming year will be our year, love. Let's make it special.
Happy New Year! Your love had made me laugh, cry, it gave me tons of happiness and a few times brought tears to my eyes but I am sure our love will last till the end of time!
Romantic New Year Wishes for Her
You are so beautiful that you look like the best work of art God ever did! And, best of all – he gave you to me! Happy New Year my love.
Thinking of you today. Can't wait for New Year's Eve. You are so so gorgeous.
The reason why I love you so much is not that you've been the best wife in the world, and have treated me like a king, it's because you've never asked for anything in return, even though I was prepared to give the world to you, you only asked for my love. Thus, this is what I'm going to give you. I love you. Happy New Year!
I love everything about you. To me, you are perfect. Happy New Year to my Miss Perfection.
I don't need to know what the New Year will bring. I already have you.
Happy New Year to my prettiest girlfriend. I look forward to another lovely year together.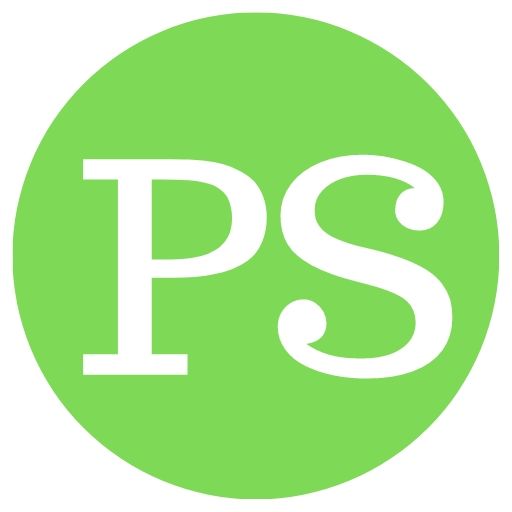 Pata Sauti offers you a collection of wishes, messages, quotes, greetings, and saying for any type of relationship, occasion, celebration, and emotion. Read More