Get Well Soon Message for Girlfriend: One of the saddest moments is when you see your girlfriend sick or not feeling well. You wish she could get well soon.
If you are wondering what to say to a sick girlfriend then you came to the right place.
Get well soon message for girlfriend will enable you to find the right message to wish your girlfriend a quick recovery.
Get Well Soon Message for Girlfriend
The most sophisticated doctor in the world sits inside our immune system and it knows how to deal with any sickness if we allow it to let it work
Very soon I will come to see you bring you a very special medicine, many kisses, hugs, and all my love so that you can recover quickly. Take care of yourself, my love!
You are and always will be beautiful under any circumstance; you also have a precious heart full of cute feelings. I wish you recover very soon, my love!
If this illness is your way of making me realize your importance in my life, then your job is done. Get well soon. I miss you.
Your place is not in the hospital, it is in my heart. Your company isn't meant for nurses, it is for my soul. You don't deserve strong doses of medicine, you deserve my love. Get well soon.
Only I am allowed to give you a flushed face, not your flu. Get well soon baby.
I wish God gave me the power to heal your pain. But I'm praying to Him for your cure. Don't be sad, sweetheart. May God help you recover soon.
You are in pain, and I can understand this. I want to tell you that I am missing you so much here. You will get back to me after a quick recovery.
Read: Funny Get Well Soon Messages
What to Say to a Sick Girlfriend
To your beautiful cells and molecules, they will bounce back with more vigor and cheerfulness because the Lord doesn't like to see beautiful women being sick!
Let's trust God and follow the doctor's recommendations, you are a fighting woman and you can get out of this. I love you more than ever!
I am sending you hot kisses right now sweetheart, to flush out that cold that is putting you down. Get well soon my darling.
My hand misses your hand, shoulders miss your head, arm misses your waist and mouth misses your lips. Get well soon baby.
A box of chocolates, a pack of candies, a carton of muffins, and a string of kisses. This is what I have got for you, now I hope you stop feeling blue. Get well soon.
I know you like my pampering a lot, but this isn't the right way of asking for more. Get well soon baby, I promise to pamper you even when you are not sore.
Even when pale, you look hot. Even when weak, you look bubbly. Even when tired, you look cool. Even when frail, you look lovely. Get well soon.
Now I can realize how hard it is to live without you. I can't stay a single day. I need you right now. I want you to get well soon. I am sending lots of love and good wishes for your better health.
Read: Speedy Recovery Prayers
Get Well Soon Message for Her
Health, comfort, and well-being are the only requirements of life for which we slog daily. Ironically, each one of them is available to us if we open our hearts
I'm so sorry you have to go through this. If I could, I would take all your germs and get sick instead of you.
You are the best thing that has ever happened to me. You are my life, my sunshine, my everything. Get well very soon, and be happy.
I wish I could take you into my arms and ease away all your pain. I am praying for your speedy recovery. Love you.
My hand misses your hand, shoulders miss your head, arm misses your waist and mouth misses your lips. Get well soon baby.
I wish I could be a doctor. That's how I could be with you all the time in the hospital. It is tough for me to live away from you. Please get well soon, and come back to me. I love you so much, honey.
Get well soon. I can't wait to see you cheerful, happy, and healthy again!
Speedy Recovery Wishes for Girlfriend
You're the prettiest when you're cheerful. You're the sweetest when you're lovable. You … oh yes, my love, you need to get better soon.
I need your kisses more than you need your medicines. I need you more than you need your doctor. I love you, get well soon.
I wish I was sick instead of you because I simply cannot see you like this. I wish you recover soon, my dear love.
It makes me super happy to see you relaxing and feeling better by the day… along with admiring your handsome face and perfect body, of course. Trust me, you'll be up and running in no time!
I hope each day you spend resting in bed gets you one step closer, not only to being healthy again but to being even stronger than you were when you first got ill. Get well soon, my love!
Honey, I love you so much. Your illness makes me sad, and it makes me think about you every minute. I can't wait for the day you will come home, speedy recovery.
Long Get Well Soon Message for Her
Day and night, all my heart does is pray to the divine to bring back that infectious smile and zestfulness demeanor of my woman
I feel like giving you a kiss even though I know I will catch an infection myself. That is how desperate I am to have you in my arms. Get well soon.
My love, I'm sending you all my love and care without reservation, hoping they'll make you recover soon. Please get better for me my love.
Sweetheart, you work so hard and often forget to give your body and mind a rest. Just take a breather and spend a few days in bed for me.
Here are a million kisses from me so that you will get well really soon. Miss you much!
I have a special surprise for you, darling, but you have to get out of this bed first to qualify to see it. Get well soonest. Love you deeply.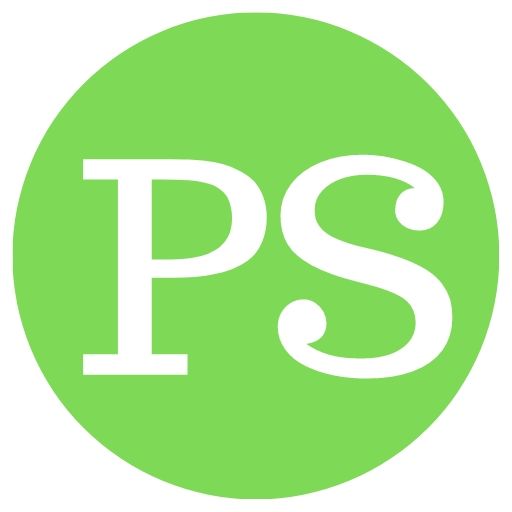 Pata Sauti offers you a collection of wishes, messages, quotes, greetings, and saying for any type of relationship, occasion, celebration, and emotion. Read More