Funny Get Well Soon Messages: Get Well Messages are the best friends of those who are ill. It's hard to think of what to say and do when someone is sick. You want to be supportive, but it can be tricky when you don't know them well, or if you're not sure how they'll respond. The goal of this article is to share some funny get well soon messages that will show the sick person that you're thinking about them and that you care.
Find a collection of funny get well soon messages, quotes, and wishes that will make them feel better.
Funny Get Well Soon Messages
Get well soon. I miss your delicious cooking! If you're gone any longer I just might starve to death!
The playground is empty without you. Your friends are waiting for you to start a game of tag!
Do you realize that you've been gone for five days and that I've been missing your mischief-like air? Get well soon and return before I die.
Drink water first thing in the morning, eat fruits and vegetables daily, and you won't be bothered by indigestion. I will frame this precious quote to hang on your doorpost for neighbors to learn from your mistake. First, get well soon.
Get well soon so we can make fun of you again and not feel bad.
Read: Speedy Recovery Prayers
Funny Get Well Soon Wishes
I can't be tired of praying for your healing as long as you promise to buy me dinner the night after you recover. Wish you speedy recovery!
The hospital may not be an all-inclusive resort, but with three meals a day, a state-of-the-art adjustable bed, and bedside service, it's not far off. Get well soon, buddy.
I had bought some of your favorite chocolates but your doctor said you are not allowed to eat them. So, will you get well soon or I eat them all?
The nurse that looked after you the other day was really beautiful. I hope she has a beautiful heart too. She will definitely get you recovered soon!
We all miss you and can't wait for you to come home — even the dog!
Funny Get Well Soon Quotes
Even superheroes need a rest sometimes. Focus on resting and regaining your strength, and you'll be back to your old self in no time.
Please hurry up and get a better soon. I can't keep being nice to you for much longer!
If I wish you to get well soon, then I think it wouldn't be soon enough. That's why I'm praying for you to get well now!
Just like a basketball, you're going to bounce right back! Get well soon!
They may not be a cure, but I hope that these flowers can at least bring a smile to your face. Get well soon!
In the event that I wish you to get well soon, then I think it wouldn't be soon enough. That is the reason I'm appealing to God for you to get well now!
Funny Get Well Soon Messages For Him
You are the most stubborn person I know, and this disease is nothing in front of you. Fight your way through this illness!
The thought of you stretched out on a hospital bed tickles my sides. I wonder how the poor nurses are coping with your running mouth. Speedy recovery!
Can't wait to see you smile again! Get better soon!
I have been missing you so much for so many days that it has started to get a bit boring now. Please get well and come back soon!
I miss seeing you every day! Get better soon so that I'm not so lonely.
Being sick is just your body's way of telling you you're way too awesome, and you need to slow down so everyone else can catch up.
Please get well soon so I find you attractive again.
The doctor said that we can't cuddle until you're healed — so speed up your recovery! Get well soon!
Funny Get Well Soon Messages for Her
Get well soon! The house isn't the same without you. There are dishes in the sink and I don't have a single piece of clean clothing to wear!
Make the most use of this opportunity to rest because once you recover, you'll come home, it's work, work, work all the way.
Being sick is no fun. Will you hurry up and get better already? I'm bored!
Get well soon — otherwise who else is going to get things done around here?
There are so many ways of getting fat and fluffy; lying in a hospital bed isn't just one of them. So please get well soon and get off of it.
Apparently, laughter is the best medicine — good thing I'm hilarious!
Lying in bed for days on end gives you the chance to reflect on what's important in life.. not to mention count little cracks in the ceiling.
Funny Get Well Soon Messages for Friend
Get well soon and get out of that hospital. You owe me money!
You're too busy doing business that you forgot that your poor body needed some rest. Get well friend.
In my honest opinion, you should never fall sick again. You look like the Grinch's second cousin right now.
Take all the time you need to recover. Your work will be here whenever you feel better. It will just be piled up extremely high on your desk.
I know getting food served in your bed feels really nice, and all, but you need to get well soon too.
As soon as your mother informed me that you are sick, I got some apples. I ate them, so get better.
Funny Get Well Soon Messages For Sister
You can do anything you set your mind to, so get a hold of yourself and concentrate all your energy on getting better. We'll get ice cream when you get better. You pay! Just kidding!
You're the strongest person I've ever known. After all, your head is harder than a rock. You're too stubborn to let this sickness keep you down. Get well soon sister!
Germs, just like everyone else, find you irresistible. Get well soon!
If your immune system was a lawyer, I would fire it. It doesn't seem to be defending you well enough.
If wishes can heal and love can act like a pill, I'll pray for you in all ways and hope for your recovery each day.
Funny Get Well Soon Messages for Brother
Fight off this sickness like you used to fight me when we were little. Get well soon!
This is just a bad phase that will pass away in no time kind of like your junior high school phase. Get well soon brother!
Get well soon and come back. We are all waiting to know how hospital food tastes like.
I love you brother. But until you get better, let's maintain social distancing.
Just get well soon already, or else I am ready to smash your other good leg too.
Feel better! But in the meantime, keep a safe distance, please.
Funny Get Well Message for Boyfriend
If you succeed in shedding some of your body weight before you get well, I will be the happiest person you can imagine. Speedy recovery with great weight results!
Listen to the doctor while you are in the hospital. Don't forget your medicines. I will bring you chocolates, ice creams and all that you like so that I can eat them.
I don't know why it took the doctors so long to find out that you had a fever. I always knew that you were hot! Get well soon
The doctor has recommended a special diet for you. So, all the chocolates and cakes will be eaten by me. I am so sad for you. Anyways, get well soon
I know you're feeling sick but I still think we should get a selfie from your hospital bed. It'll be another great memory we have together!
You're such an amazing boyfriend even germs love you!
Funny Get Well Messages for Girlfriend
I'm willing to cook for you every day for two weeks if you promise me you would be strong by tomorrow. Hurry while the offer lasts.
I can't say what I'm going to do to you when you're well again because it's too naughty, but trust me, it'll be worth it!
You better get better – I'm sick of you being sick!
Praying for your quick recovery. Get better soon or I'll break your legs again. Just kidding dear, get well soon.
I'm so sorry you're not feeling well… and that you had to eat hospital food!
Now that you are sick, you have to pray to Lord for your better health. Because I won't be praying for you. So if you want to recover, you have to pray.
Funny Get Well Soon Messages for a Colleague
I don't know why I'm sending you a get well soon message at this hour. But I'd be glad if I succeeded in ruining your sick date. Come back to the office fast.
Falling ill is a great opportunity to get paid offs at work, vacation from school, get your beauty sleep, and most importantly, to fund our poor doctors.
Get well soon, or I might take your good chair and leave you my creaky one.
Miss you at work, buddy, Get well soon. PS. I've taken all your favorite pens and your good chair.
Of all the people I expected to take a sick leave, yours came as a surprise to me. I mean, how can witless sickness touch a strong, competent, and courageous person like you?
It's been a long vacation for you. Get well now and come back. Let's hope you don't feel sick again after seeing the amount of work piled up for you here!
Nothing can take you from us, as long as you have unfinished work in the office. Get well soon. Everyone is waiting for you to make a comeback!
Congratulations you are officially sick! Enjoy the holidays. Relax a lot. And come back soon so that we also get the opportunity to fall ill.
Funny Get Well Soon Messages For Boss
How does it feel to be the one asking for sick leave this time? We're all waiting for your vacation, I mean, sickness to end. Get well soon!
Sometimes I thought that you are some kind of invincible, but now I know that you are human too. Get well as soon as possible.
Wishing you a quick recovery because we have a big match next week. I guess you also don't want to miss it too.
Even Superman has a weakness. Though you are feeling weak now, know that you will be strong again. Until then, may peace be with you.
Remember to milk this while you can – 'cause you'll be all better soon enough!
Congrats you finally managed to get sick. Now, enjoy the royal treatment. Lucky you!
Funny Get Well Soon Messages After Surgery
I'm not angry that you are sick and away. I'm angry because I miss your delicious cookies; nothing tastes like them. Please, get well soon and be back for my appetite's sake.
Petitioning God for your fast recovery. Show signs of improvement soon or I'll break your legs once more. Simply joking dear, get well soon.
Hoping for your complete recovery, because I can't be bothered to come to the hospital for a second time!
Remember that when you get knocked down by an illness, you should stay down for a while before trying to get back up.
They say good sleep and laughter are the best medicines. Try laughing in your dreams every night, it will save you a lot of time.
Funny Get Well Soon Messages for Teacher
We send beautiful flowers and wish for your quick recovery, dear teacher. Hope these flowers brighten your day and make you feel better. Get well soon.
Teacher, we all students wish you get well soon and pray to Lord to ease your pain from the injury. We are missing you a lot in school and hope you will be back soon.
I'm really very sorry to hear that you aren't feeling well and trust me; me too am feeling so bored, because we were supposed to go on the trip. Feel better soon, please.
Sometimes I thought that you are some kind of invincible, but now I know that you are human too. Get well as soon as possible.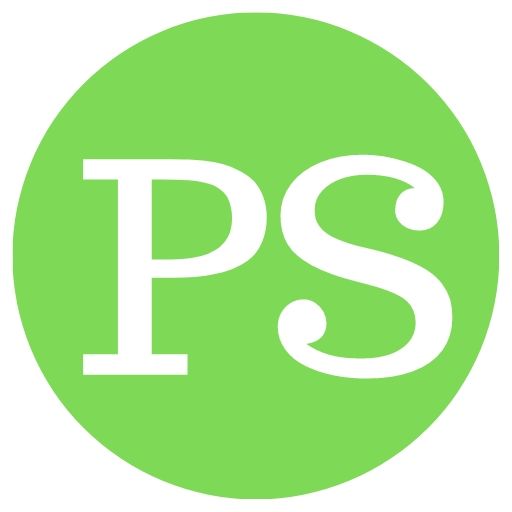 Pata Sauti offers you a collection of wishes, messages, quotes, greetings, and saying for any type of relationship, occasion, celebration, and emotion. Read More