Romantic Good Night Messages for Husband
Good Night Messages for Husband: Want to express your love to your husband through good night messages? Good night messages for husband can be one of the sweetest things. Appreciate your man and make him feel loved and appreciated.
If you are searching for sweet and romantic good night messages for husband then you came to the right place.
Find a collection of good night messages for husband that you can use to wish your husband a good night.
Good Night Messages for Husband
Every night, I go to sleep with this feeling that I am lucky to have the best husband in the world. Good night my love!
Your hugs are so pure just like your love; your kisses just make my day. In the night when I snuggle in your arms, I forget everything. I love you more than I. Good night, my husband.
Before marriage, all the sweet dreams I have ever dreamt about were about you. After marriage, you made all my dreams come true. Good night, my dear husband.
You're my knight in shining armor and every night I dream of you coming to save me. Let's sleep and come fast in my dreams. Goodnight, love.
May this beautiful starry night bring you a ton of positive energy and peaceful thoughts. I love you and I miss you, don't you ever forget that. Have a wonderful night, baby.
My honey, you are my priority. You come before anything on this earth. I love you, good night, sweetheart.
Good night sweetheart! Don't look at the window at night. Also, don't look under the bed. There may be something! Just kidding! Have a sweet dream, my love!
Your face is the first and last thing I want to see every day of my life. Goodnight dear, love you as long as I live and even in the afterlife.
Sometimes, I live my dreams more than life because it's more fun to be with you alone than sharing your time with the world. Goodnight, my lovely husband.
Read: Good Night Love Messages
Romantic Good Night Messages for Husband
No matter how bad a day you have had, always remember that I am there to cheer you up. Good night my husband, I love you.
Dear husband, you are an expert in shielding me from pain and showering me with love. Thank you for always being there for me. Special good night to you my husband.
Wishing you a good night is my way of thanking you for making me happy all the time. Good night, darling.
The warmth of your body and the sound of your heartbeat are two things that give me the comfort I can't have anywhere else. Goodnight.
Good Night my husband, sleep tight. I will be dreaming of you with all my might.
I'm saying good night early in case I fall asleep. Just had a thought to tell you — you are exactly what I asked God for before we met.
Sending a ton of virtual hugs to the most amazing boyfriend in the world! I'm so sorry I can't be with you right now. I promise I will make it up to you, you just need to wait and see. Goodnight!
The night has come and the land is dark but it's all good till I have you to cuddle me before sleep. Sweet Dreams, dear hubby.
Good Night Wishes for Husband
Dear husband, you are a hard-working person. Although I sometimes get upset about your working hours, I always feel proud to be your wife. Now take some rest and have a good night's sleep.
Night is a lovely time when I think about you, my love. I think about you all day, but it doubles in the night. I am missing you tonight, my love. Hope to be with you. Wishing you a good night.
There comes a time when you meet someone, and you just want to make them smile for the rest of your life. For me that someone is you. Good night my sweetheart!
All of the stars cannot compete with the glow of your smile. I dream about you every single night, and I know that you see me in your dreams as well. Sleep tight, my sweet prince. Goodnight.
Every new day brings me trouble. But every night your hugs and kisses give me the power to handle those troubles. Goodnight 'the best thing happened to me'.
I couldn't fall asleep unless I told you how much I miss you – love you and goodnight!
Good night baby. I dream about that perfect world where every day would start with a kiss from you and every night would start with a cuddle with you.
Good Night Message for Husband Far Away
I hate sleeping without you. Nights are endless when you don't hold me. I feel so cold and alone. Let's not sleep by ourselves anymore; it's not something I can handle. Good night, sweetheart.
I miss you so much when you are not around. I know you do too. But I hope that it won't make you restless. Have a great peaceful night and don't forget that in the morning we will see each other again.
The night is indeed dark today, but I don't get scared of any darkness because your pure love is with me. Good night, darling.
I've been counting days for which I've not spent the nights with you. We've got a score to settle, love. Goodnight.
Mornings may be easy when I know you'll be around, but nights are harder when your presence can't be found. Sweet dreams my husband!
I only want two things in this world. I want you and I want us. Sweet dreams, my love.
Hey husband, I am missing your goodnight kisses and hugs. You've to settle these as soon as we meet. For now, goodnight and sleep like a child.
Do you know what's wrong? Our hearts are connected by an invisible thread, and our bodies are separated by distance. Hope we will be able to fix this soon. Good night.
Good Night Quotes for Husband
I just want to say that you make my life perfect as it should be. You are a perfect husband and a great father of my children. Love you. Good night, my dear husband.
Sweet dreams my love! I get the sugary shivers down my spine whenever I think about how you're mine and I'm yours.
If my life were sugar, you would have tasted the sweetness of it; if my life were tamarind, you would have tasted it; Good night hubby!
I send you a pillow of beautiful dreams, and a blanket of care to keep you warm all night. Good night, sleep tight my dear husband!
I don't care if the night doesn't turn into day as long as I can just be in your arms, looking forward to yet another day of succumbing to your charms. Good night lovely husband.
Do you know what is the best man in the world? I can confidently say that it's you. Good night my superman!
The sun has disappeared in darkness; the dream invites us in silence. As soon as we close our eyes, we will be near each other. Sweet dreams my husband!
Dream touches your heart and soul. It is a magical memory that unites fantasy and reality. Hope you'll have the sweetest dream tonight. Good Night my husband!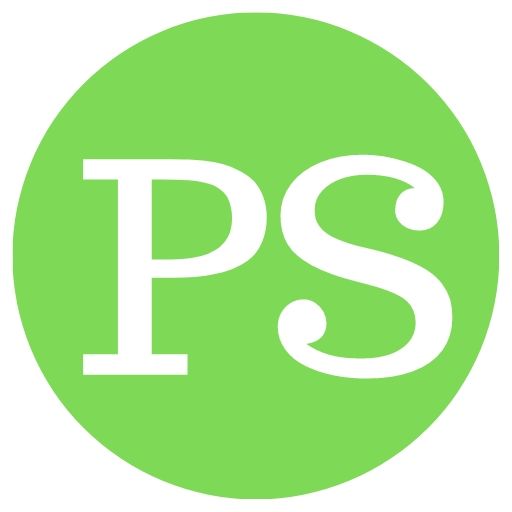 Pata Sauti offers you a collection of wishes, messages, quotes, greetings, and saying for any type of relationship, occasion, celebration, and emotion. Read More