Respect Quotes and Sayings: Respect is earned, and when you show respect to others you also get respect in return.
When you show respect to other people it goes a very long way.
Today we are going to look a collection of respect quotes, quotes for respect and respect sayings. These inspirational quotes will inspire you in many ways.
Respect Quotes
He that respects himself is safe from others; he wears a coat of mail that none can pierce. – Henry Wadsworth Longfellow
I speak to everyone in the same way, whether he is the garbage man or the president of the university. – Albert Einstein
Respect for ourselves guides our morals; respect for others guides our manners. – Laurence Sterne
Most good relationships are built on mutual trust and respect. – Mona Sutphen
You must respect people and work hard to be in shape. And I used to train very hard. When the others players went to the beach after training, I was there kicking the ball. – Pele
Show respect even to people who don't deserve it; not as a reflection of their character, but a reflection of yours. – Anonymous
If you want to be respected by others, the great thing is to respect yourself. Only by that, only by self-respect will you compel others to respect you. – Fyodor Dostoyevsky
Respect begins with this attitude: I acknowledge that you are a creature of extreme worth. – Gary Chapman
A man who pays respect to the great paves the way for his own greatness. – African proverb
People crave for more respect than love, because they expect love only from few people but they want respect from everyone. – Amit Kalantri
Self-respect is the fruit of discipline; the sense of dignity grows with the ability to say no to oneself. – Abraham Joshua Heschel
Respect at the cost of others is disrespect in effect. – Muhammad Tariq Majeed
Respect commands itself and it can neither be given nor withheld when it is due. – Eldridge Cleaver
If we lose love and self respect for each other, this is how we finally die. – Maya Angelou
You can demand courtesy but you have to earn respect. – Lawrence Goldstone
Respect yourself and others will respect you. – Confucius
Respect has nothing to do with who is right and who is wrong. It has to do with allowing space for someone else's opinion. – Jackie Viramontez
Treat people the way you want to be treated. Talk to people the way you want to be talked to. Respect is earned, not given. – Hussein Nishah
Respect is a two-way street, if you want to get it, you've got to give it. – R.G. Risch
Quotes for Respect
That you may retain your self-respect, it is better to displease the people by doing what you know is right, than to temporarily please them by doing what you know is wrong.  – William J. H. Boetcker
If you live what you believe, you will always have the respect of others. – Dale Murphy
If we can respect the divine within us, if we can treat it with dignity, then we can respect others around us. – Vishwas Chavan
The only true disability is the inability to accept and respect differences. – Comic Strip Mama
Respect a man, he will do the more. – James Howell
When we love and respect people, revealing to them their value, they can begin to come out from behind the walls that protect them. – Jean Vanier
They cannot take away our self-respect if we do not give it to them. – Mahatma Gandhi
Have a big enough heart to love unconditionally, and a broad enough mind to embrace the differences that make each of us unique. – D. B. Harrop
Men are respectable only as they respect. – Ralph Waldo Emerson
When you are content to be simply yourself and don't compare or compete, everybody will respect you. – Lao-Tzu
Respecting someone indicate the quality of your personality. – Mohammad Rishad Sakhi
One of the most sincere forms of respect is actually listening to what another has to say. – Bryant H. McGill
Respect comes in two unchangeable steps: giving it and receiving it. – Edmond Mbiaka
We should all consider each other as human beings, and we should respect each other. – Malala Yousafzai
It is not grey hair that makes one respectable but character. – Rana Junaid Mustafa Gohar
Respect yourself if you would have others respect you. – Baltasar Gracian
True humility is intelligent self-respect which keeps us from thinking too highly or too meanly of ourselves. It makes us modest by reminding us how far we have come short of what we can be. – Ralph W. Sockman
A child who is allowed to be disrespectful to his parents will not have true respect for anyone. – Billy Graham
There are lots of people I admire and respect, but I don't necessarily want to be like them. I'm too happy being myself. – James D'arcy
Respect Sayings
Tolerance implies a respect for another person, not because he is wrong or even because he is right, but because he is human. – John Cogley
Without feelings of respect, what is there to distinguish men from beasts? – Confucius
To be one, to be united is a great thing. But to respect the right to be different is maybe even greater. – Bono
This is the final test of a gentleman: his respect for those who can be of no possible value to him. – William Lyon Phelps
Respect is an invention of people who want to cover up the empty place where love should be. – Leo Tolstoy
Give to every other human being every right that you claim for yourself. – Thomas Paine
If I despised myself, it would be no compensation if everyone saluted me, and if I respect myself, it does not trouble me if others hold me lightly. – Max Nordau
I must respect the opinions of others even if I disagree with them. – Herbert H. Lehman
Nothing is more despicable than respect based on fear. – Albert Camus
I firmly believe that respect is a lot more important, and a lot greater, than popularity. – Julius Erving
A person's a person, no matter how small. – Dr. Seuss
Best Respect Quotes
If you truly want to be respected by people you love, you must prove to them that you can survive without them. – Michael Bassey Johnson
Everyone should be respected as an individual, but no one idolized. – Albert Einstein
As we grow as unique persons, we learn to respect the uniqueness of others. – Robert Schuller
I don't wait for people to give me respect. I always give them respect. – Mariano Rivera
When I look at a person, I see a person – not a rank, not a class, not a title. – Criss Jami
This is how you start to get respect, by offering something that you have. – Mitch Albom
You can't respect yourself if you're afraid to be who you are. – Amber Heard
Respect for another man's opinion is worthy. It is the realization that any opinion is valuable, for it is the sign of a rational being. – Sargent Shriver
The only respect you should have is the one you earn. – Stellan Skarsgard
The only thing I command is respect. – Kyrie Irving
With me, what you see is what you get. I try to treat everyone with respect. – Dustin Johnson
Respect is one of the greatest expressions of love. – Don Miguel Ruiz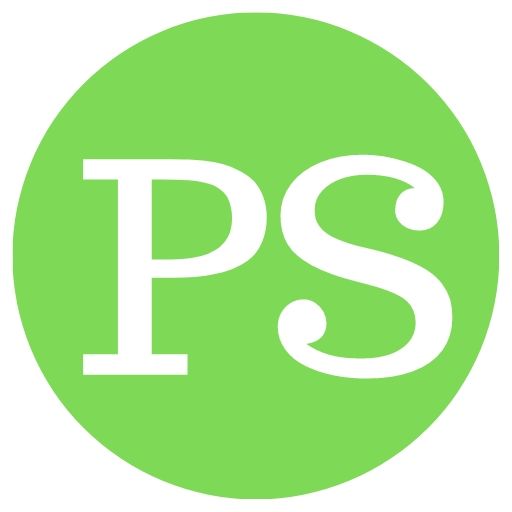 Pata Sauti offers you a collection of wishes, messages, quotes, greetings, and saying for any type of relationship, occasion, celebration, and emotion. Read More