Love Quotes and Love Sayings: Love is a beautiful thing that holds people together. It can be friends, family of couples.
When you feel love for someone, you can't describe it in words. No matter how hard you try, you will never find the perfect words of love.
Today we are going to look at the best love quotes of all times. These Love Quotes and Love Sayings will enable you express your love to your partner.
The inspirational love quotes and sayings will inspire you to find your own words to describe how you feel. You can also look at Romantic Love Quotes
Love Quotes
Sometimes the heart sees what is invisible to the eye.  – H. Jackson Brown, Jr.
Absence is to love as wind is to fire; it extinguishes the small and enkindles the great.  –  Roger de Rabutin de Bussy
One who marries for love alone will have bad days but good nights. – Egyptian (on marriage)
In the arithmetic of love, one plus one equals everything, and two minus one equals nothing. – Mignon McLaughlin
Love is like an hourglass, with the heart filling up as the brain empties. – Jules Renard
A loving heart is the truest wisdom.   – Charles Dickens
Love doesn't make the world go 'round. Love is what makes the ride worthwhile.  – Franklin P. Jones
And in the end, the love you take, is equal to the love you make. — Paul McCartney
Love is a force more formidable than any other. It is invisible – it cannot be seen or measured, yet it is powerful enough to transform you in a moment, and offer you more joy than any material possession could. – Barbara De Angelis
You don't love someone for their looks, or their clothes, or for their fancy car, but because they sing a song only you can hear – Oscar Wilde
Love is a canvas furnished by Nature and embroidered by imagination.   – Voltaire
Love is a fabric which never fades, no matter how often it is washed in the water of adversity and grief. – Robert Fulghum
If you live to be a hundred, I want to live to be a hundred minus one day so I never have to live without you. — A. A. Milne
If a thing loves, it is infinite.  – William Blake
Love is composed of a single soul inhabiting two bodies. – Aristotle
Love is of all passions the strongest, for it attacks simultaneously the head, the heart and the senses. – LaoTzu
He who wants to do good, knocks at the gate; he who loves finds the gates open.   – R. Tagore Thakur
The water shines only by the sun. And it is you who are my sun. – Charles de Leusse
Love is like war: easy to begin but very hard to stop. – H. L. Mencken
There is only one happiness in life — to love and to be loved. – George Sand
All you need is love. But a little chocolate now and then doesn't hurt. — Charles Schulz
A dog is the only thing on earth that loves you more than you love yourself. — Josh Billings
For small creatures such as we the vastness is bearable only through love.— Carl Sagan
The best proof of love is trust. — Joyce Brothers
A woman knows the face of the man she loves as a sailor knows the open sea. — Honore de Balzac
Loving people live in a loving world. Hostile people live in a hostile world. Same world. — Wayne Dyer
You May Also Like: Life Quotes
Love is what you've been through with somebody. — James Thurber
Love is like a virus. It can happen to anybody at any time.  – Maya Angelou
Alone we can do so little; together we can do so much. – Helen Keller
It is not a lack of love, but a lack of friendship that makes unhappy marriages. ― Friedrich Nietzsche
All, everything that I understand, I only understand because I love. — Leo Tolstoy
The best love is the kind that awakens the soul; that makes us reach for more, that plants the fire in our hearts and brings peace to our minds. That's what I hope to give you forever. — Nicholas Sparks
In order to be happy oneself it is necessary to make at least one other person happy. — Theodor Reik
The greatest happiness of life is the conviction that we are loved; loved for ourselves, or rather, loved in spite of ourselves. — Victor Hugo
I look at you and see the rest of my life in front of my eyes. — Unknown
There's no substitute for a great love who says, 'No matter what's wrong with you, you're welcome at this table. — Tom Hanks
Maybe the only vow we ever need to offer the one we love is this: I will never, not for a sliver of a second, make you feel alone. — Tyler Knott Gregson
Love never dies a natural death. It dies because we don't know how to replenish its source. It dies of blindness and errors and betrayals. It dies of illness and wounds; it dies of weariness, of witherings, of tarnishings.— Anaïs Nin
Love is not only something you feel, it is something you do. — David Wilkerson
When I loved myself enough, I began leaving whatever wasn't healthy. This meant people, jobs, my own beliefs and habits – anything that kept me small.  My judgment called it disloyal. Now I see it as self-loving. – Kim McMillen
Once I knew you I never wanted to know anyone else. — Leo Christopher
And remember, as it was written, to love another person is to see the face of God. — Victor Huge, Les Miserables
If I know what love is, it is because of you. — Herman Hesse
I saw that you were perfect, and so I loved you. Then I saw that you were not perfect and I loved you even more. — Angelita Lim
When you realize you want to spend the rest of your life with somebody, you want the rest of your life to start as soon as possible. — Harry
At the touch of love everyone becomes a poet. ― Plato
I realized I was thinking of you, and I began to wonder how long you'd been on my mind. Then it occurred to me: Since I met you, you've never left. — Unknown
Pleasure of love lasts but a moment. Pain of love lasts a lifetime. — Bette Davis
Thinking of you keeps me awake. Dreaming of you keeps me asleep. Being with you keeps me alive. — Unknown
Being deeply loved by someone gives you strength, while loving someone deeply gives you courage. — Lao-Tzu
When love is not madness it is not love. ― Pedro Calderón de la Barca
You have bewitched me body and soul, and I love, I love, I love you. — Jane Austen's Pride & Prejudice
I wish I could turn back the clock. I'd find you sooner and love you longer. — Unknown
I have decided to stick to love; hate is too great a burden to bear. — Martin Luther King, Jr.
The greatest thing you'll ever learn Is to love and be loved in return. — Nat King Cole
I hope you know that every time I tell you to get home safe, stay warm, have a good day, or sleep well what I am really saying is I love you. I love you so damn much that it is starting to steal other words' meanings. — Open-365
Better to have lost and loved than never to have loved at all. — Ernest Hemingway
When I say I love you more, I don't mean I love you more than you love me. I mean I love you more than the bad days ahead of us, I love you more than any fight we will ever have. I love you more than the distance between us, I love you more than any obstacle that could try and come between us. I love you the most. — Unknown
Because I could watch you for a single minute and find a thousand things that I love about you. — Unknown
I want you. All of you. Your flaws. Your mistakes. Your imperfections. I want you, and only you. — Unknown
She knew she loved him when 'home' went from being a place to being a person. — E. Leventhal
I never want to stop making memories with you.— Pierre Jeanty
All of me loves all of you. — John Legend
You can't rush something you want to last forever. — Unknown
I still haven't figured out how to sit across from you, and not be madly in love with everything you do. — William C. Hannan
I am totally completely eye popping seriously groundbreaking passionately deliciously in love with you. — Unknown
Sometimes, someone comes into your life, so unexpectedly, takes your heart by surprise, and changes your life forever. — Unknown
You're pretty much my most favorite of all time in the history of ever. — Unknown
I love you more than I have ever found a way to say to you.— Ben Folds
Someone who really loves you sees what a mess you can be, how moody you can get, how hard you are to handle, but still wants you. — Unknown
I can't promise to fix all your problems, but I can promise you won't have to face them all alone. — Unknown
By the way, I'm wearing the smile you gave me. — Unknown
Mornings would be better if I woke up next to you. — Unknown
If you only knew how much those little moments with you mattered to me. — Unknown
Real love doesn't meet you at your best. It meets you in your mess. — Unknown
Your voice is my favorite sound. — Unknown
Make sure you marry someone who laughs at the same things you do. — J.D. Salinger
Inspirational Love Sayings
Love is the only sane and satisfactory answer to the problem of human existence. – Erich Fromm
Love is a fruit in season at all times, and within reach of every hand. –  Mother Teresa
Love is something eternal; the aspect may change, but not the essence. – Vincent Van Gogh
The best and most beautiful things in the world cannot be seen nor even touched, but just felt in the heart. – Helen Keller
There is a madness in loving you, a lack of reason that makes it feel so flawless. — Leo Christopher
Absence sharpens love, presence strengthens it. – Thomas Fuller
Love is the joy of the good, the wonder of the wise, the amazement of the Gods. – Plato
You know it's love when all you want is that person to be happy, even if you're not part of their happiness. — Julia Roberts
Love isn't something you find. Love is something that finds you. – Loretta Young
Absence makes the heart grow fonder. – Thomas Haynes Bayly
Darkness cannot drive out darkness: only light can do that. Hate cannot drive out hate: only love can do that. — Martin Luther King Jr.
Love is that condition in which the happiness of another person is essential to your own. — Robert A. Heinlein
We are shaped and fashioned by those we love. — Geothe
You don't love someone because they're perfect, you love them in spite of the fact that they're not. ― Jodi Picoult
One word frees us of all the weight and pain of life: That word is love. ― Sophocles
Love is so short, forgetting is so long. ― Pablo Neruda
Inspirational Love Quotes
Love is to love someone for who they are, who they were, and who they will be. – Chris Moore
To love is nothing. To be loved is something. But to love and be loved, that's everything. – T. Tolis
Love is a fire. But whether it is going to warm your hearth or burn down your house, you can never tell. – Joan Crawford
Love is like the wind, you can't see it but you can feel it. – Nicholas Sparks
Love is an act of endless forgiveness, a tender look which becomes a habit. – Peter Ustinov
Love is an untamed force. When we try to control it, it destroys us. When we try to imprison it, it enslaves us. When we try to understand it, it leaves us feeling lost and confused. – Paulo Coelho
Love is when the other person's happiness is more important than your own.  – H. Jackson Brown, Jr.
Everything is clearer when you're in love. – John Lennon
Where there is love there is life.  – Mahatma Gandhi
Love is a great beautifier.  – Louisa May Alcott
It's easy to fall in love. The hard part is finding someone to catch you. – Bertrand Russell
I would rather spend one lifetime with you, than face all the ages of this world alone. — J.R.R. Tolkien
We are most alive when we're in love.  – John Updike
Even when love isn't enough, somehow it is. – Stephen King
I swear I couldn't love you more than I do right now, and yet I know I will tomorrow. — Leo Christopher
To lose balance sometimes for love is part of living a balanced life. – Elizabeth Gilbert
Deep Love Quotes
Love looks not with the eyes, but with the mind, And therefore is winged Cupid painted blind. ― William Shakespeare
When we love, we always strive to become better than we are. When we strive to become better than we are, everything around us becomes better too. ― Paulo Coelho
When someone loves you, the way they talk about you is different. You feel safe and comfortable. ― Jess C. Scott
Nobody has ever measured, not even poets, how much the heart can hold. ― Zelda Fitzgerald
We love the things we love for what they are. ― Robert Frost
Once upon a time there was a boy who loved a girl, and her laughter was a question he wanted to spend his whole life answering. ― Nicole Krauss
You are, and always have been, my dream. ― Nicholas Sparks
Love does not consist of gazing at each other, but in looking outward together in the same direction. ― Antoine de Saint-Exupéry
If you remember me, then I don't care if everyone else forgets. ― Haruki Murakami
Two people in love, alone, isolated from the world, that's beautiful. ― Milan Kundera
We loved with a love that was more than love. ― Edgar Allen Poe
Love yourself first and everything else falls into line. You really have to love yourself to get anything done in this world.— Lucille Ball
Love takes off masks that we fear we cannot live without and know we cannot live within.— James Baldwin
To the world you may be one person, but to one person you are the world.– Bill Wilson
You have found true love when you realize that you want to wake up beside your love every morning even when you have your differences. – Unknown
Very Deep Love Quotes
The most important thing in life is to learn how to give out love, and to let it come in.— Morrie Schwartz
You are the last thought in my mind before I drift off to sleep and the first thought when I wake up each morning. – Unknown
You are nothing short of my everything. – Unknown
I went to sleep last night with a smile because I knew I'd be dreaming of you… but I woke up this morning with a smile because you weren't a dream. – Unknown
You are the source of my joy, the center of my world and the whole of my heart. – Unknown
I love you not only for what you are, but for what I am when I am with you. – Roy Croft
We are shaped and fashioned by what we love. — Johann Wolfgang von Goethe
I love you and that's the beginning and end of everything. – F. Scott Fitzgerald
Everywhere I look I am reminded of your love. You are my world. – Unknown
You are every reason, every hope and every dream I've ever had. – Nicolas Sparks
I remember the first day I ever looking into your eyes and felt my entire world flip. — Unknown
Short Deep Love Quotes
I love you right up to the moon—and back.– Sam McBratney
It was the way you laughed, I knew I wanted that in my life. – R. M. Drake
If I had to dream up the perfect woman, she wouldn't even come close to you. ­– Boy Meets World
I looked at him as a friend until I realized I loved him.— Unknown
I love you. I knew it the minute I met you. I'm sorry it took so long for me to catch up. I just got stuck. – Silver Linings Playbook
I will never be perfect for you, but I will always imperfectly try to be. – Atticus
I love you past the moon and miss you beyond the stars. — J.M. Storm
So, I love you because the entire universe conspired to help me find you. – Paulo Coelho
Darling, you are all I ever wanted love to be. — Unknown
If I did anything right in my life, it was when I gave my heart to you. — Unknown
I just wanna see you. Hold you. Hug you. Touch you. Kiss you. Cuddle with you. Love you.— Unknown
You are what I need in my life. You are my one.— Unknown
The first time you touched me, I knew I was born to be yours.— Unknown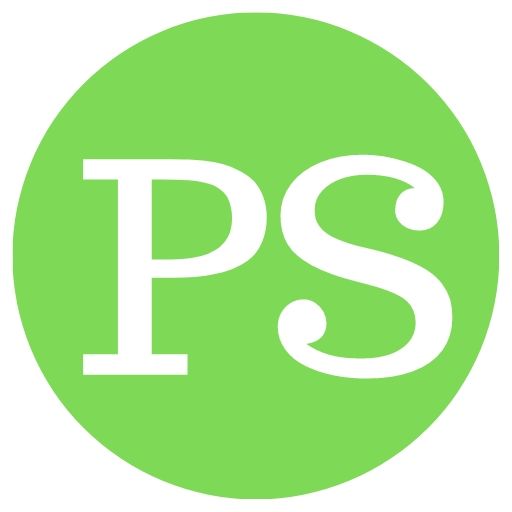 Pata Sauti offers you a collection of wishes, messages, quotes, greetings, and saying for any type of relationship, occasion, celebration, and emotion. Read More