Short Winter Quotes: Winter is here with us, you need to brace yourself for the cold season. If you need winter quotes, quotes about winter, winter sayings, winter phrases, then you are on the right page.
These short winter quotes and sayings will help you feel better. I know you are wishing to feel warmer.
Read these short winter quotes and they will help you enjoy the season.
Short Winter Quotes
Winter is the time of promise because there is so little to do – or because you can now and then permit yourself the luxury of thinking so. – Stanley Crawford
I realize there's something incredibly honest about trees in winter, how they're experts at letting things go. – Jeffrey McDaniel
If we had no winter, the spring would not be so pleasant; if we did not sometimes taste adversity, prosperity would not be so welcome. – Anne Bradstreet
People don't notice whether it's winter or summer when they're happy. – Anton Chekhov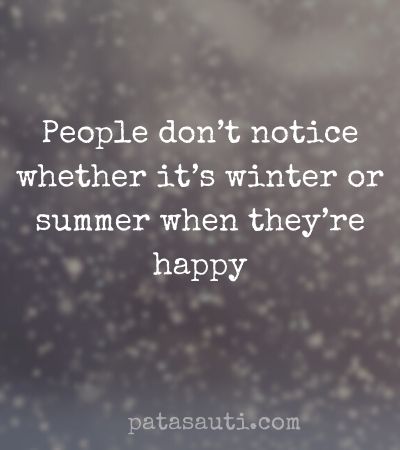 The color of springtime is in the flowers, the color of winter is in the imagination. – Terri Guillemets
My old grandmother always used to say, summer friends will melt away like summer snows, but winter friends are friends forever. – George R.R. Martin
Sunshine is delicious, rain is refreshing, wind braces us up, snow is exhilarating; there is really no such thing as bad weather, only different kinds of good weather. – John Ruskin
In the winter she curls up around a good book and dreams away the cold. – Ben Aaronovitch
Well, I know now. I know a little more how much a simple thing like a snowfall can mean to a person. – Sylvia Plath
December's wintery breath is already clouding the pond, frosting the pane, obscuring summer's memory … – John Geddes
Quotes about Winter
Let us love winter, for it is the spring of genius. – Pietro Aretino
I wonder if the snow loves the trees and fields, that it kisses them so gently? And then it covers them up snug, you know, with a white quilt; and perhaps it says, 'Go to sleep, darlings, till the summer comes again.' – Lewis Carroll
If flowers can teach themselves how to bloom after winter passes, so can you. – Noor Shirazie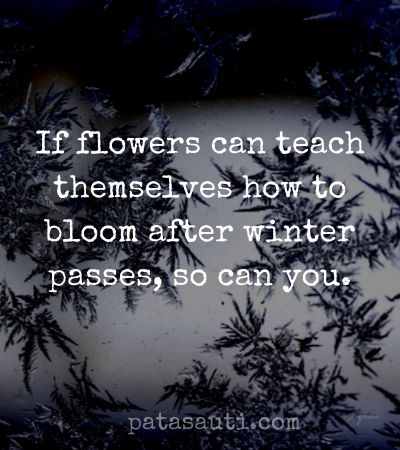 Winter is the time for comfort, for good food and warmth, for the touch of a friendly hand and for a talk beside the fire: it is the time for home. – Edith Sitwell
Winter, a lingering season, is a time to gather golden moments, embark upon a sentimental journey, and enjoy every idle hour. – John Boswell
When it snows, you have two choices: shovel or make snow angels. – Unknown
Of winter's lifeless world each tree Now seems a perfect part; Yet each one holds summer's secret Deep down within its heart. – Charles G. Stater
If winter helps you curl up and more that makes it one of the best of the seasons. – Murray Pura
Winter Sayings
The very fact of snow is such an amazement. – Roger Ebert
Laughter is the sun that drives winter from the human face. – Victor Hugo
In seed time learn, in harvest teach, in winter enjoy. – William Blake
Snowflakes are one of nature's most fragile things, but just look what they can do when they stick together. – Vista M. Kelly
He who marvels at the beauty of the world in summer will find equal cause for wonder and admiration in winter. – John Burroughs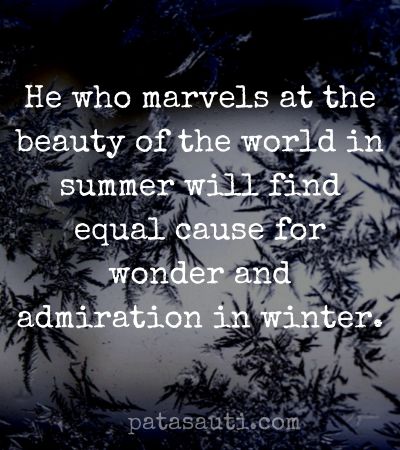 Winter forms our character and brings out our best. – Tom Allen
If Winter comes, can Spring be far behind? – Percy Bysshe Shelley
No winter lasts forever; no spring skips its turn. – Hal Borland
In the depth of winter I finally learned that there was in me an invincible summer. – Albert Camus
Winter Phrases
What good is the warmth of summer, without the cold of winter to give it sweetness. – John Steinbeck
We are like a snowflake, all different in our own beautiful way. – Unknown
One kind word can warm three winter months. – Japanese proverb
In the midst of winter I found there was within me an invincible summer. – Albert Camus
Kindness is like snow—it beautifies everything it covers. – Kahlil Gibran
Winter is a season of recovery and preparation. – Paul Theroux
Winter passes and one remembers one's perseverance. – Yoko One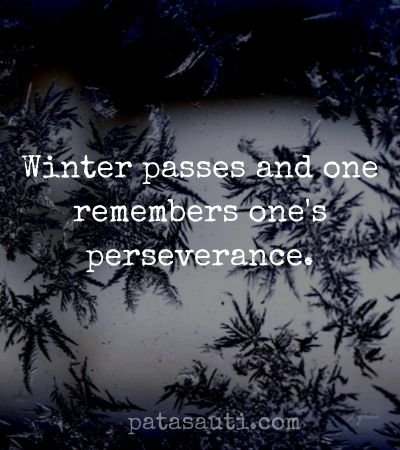 Thank goodness for the first snow, it was a reminder — no matter how old you became and how much you'd seen, things could still be new if you were willing to believe they still mattered. – Candace Bushnell
And don't think the garden loses its ecstasy in winter. It's quiet, but the roots are down there riotous. – Rumi
Winter is not a season, it's a celebration. – Anamika Mishra
Inspiring Quotes about winter
How many lessons of faith and beauty we should lose, if there were no winter in our year! – Thomas Wentworth Higginson
I pray this winter be gentle and kind–a season of rest from the wheel of the mind. – John Geddes
I love the scents of winter! For me, it's all about the feeling you get when you smell pumpkin spice, cinnamon, nutmeg, gingerbread and spruce. – Taylor Swift
It is the life of the crystal, the architect of the flake, the fire of the frost, the soul of the sunbeam. This crisp winter air is full of it. – John Burroughs
Many human beings say that they enjoy the winter, but what they really enjoy is feeling proof against it. – Richard Adams
There's just something beautiful about walking on snow that nobody else has walked on. It makes you believe you're special. – Carol Rifka Brunt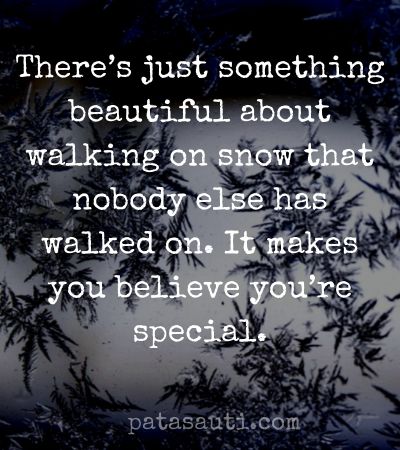 I prefer winter and Fall, when you feel the bone structure of the landscape–the loneliness of it, the dead feeling of winter. Something waits beneath it, the whole story doesn't show. – Andrew Wyeth
Snow brings a special quality with it — the power to stop life as you know it dead in its tracks. – Nancy Hatch Woodward
To appreciate the beauty of a snowflake it is necessary to stand out in the cold. – Aristotle
Snow falling soundlessly in the middle of the night will always fill my heart with sweet clarity. –Novala Takemoto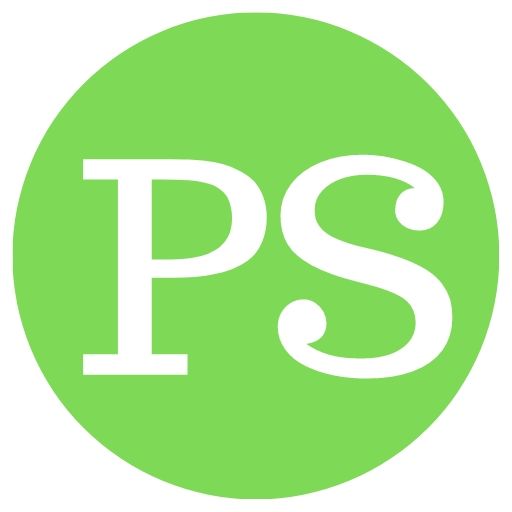 Pata Sauti offers you a collection of wishes, messages, quotes, greetings, and saying for any type of relationship, occasion, celebration, and emotion. Read More