Thank You for Volunteering: Volunteering in any task is not an easy job. Time is so precious and therefore it is important to find the right words to thank volunteers who go out of their busy schedules to help.
If you are searching for appreciation for volunteers' messages and quotes, then you found them right here.
Find a collection of thank you for volunteering messages and quotes that you can text or email.
Thank You for Volunteering Messages
All of your volunteer work is greatly appreciated. Thank you for volunteering!
Your dedication as a volunteer is an inspiration to others. Thanks for volunteering!
It's hard to come up with adequate words to describe how much your support means. You are dedicated and focused. You are hardworking and full of innovative ideas. I hope that the good work you do will come back to you many times over. Thank you for volunteering, and I hope we can work together again very soon.
Choosing to work for us as a volunteer, you have proven that your time and talents both are priceless. Without you, we couldn't have done it. May God bless you today and tomorrow.
It takes the dedication of committed volunteer leaders like yourself to empower [insert name of organization] to assist [insert number] of families in need every year.
The good you do returns to you a hundredfold. Never forget this, and be sure that the universe has wonderful things in store for you. You have been such a devoted and hardworking volunteer in furthering our efforts. I can't thank you enough, and I hope to see you again soon to fight the good fight!
Thank you so much for being our angel and saving us every time with your beautiful work. We appreciate your love and dedication towards helping others.
Appreciation to Volunteers
Thanks for all you do! We couldn't get along without you.
Thank you for all your time and hard work!
Volunteers like you should take birth in this world by the dozen, for your kindness makes you one in a million. Thank you volunteers.
With volunteers like you, we have a chance to make this world a better place. Thank you for all your hard work. It makes all the difference.
You are always there to help us and other people. Your hands are always willing to extend help and assistance. Thank you and we will always pray for you too!
Thank you for your leadership and support. Your selfless commitment to continue with [insert organization] as a volunteer leader is truly incredible. You are appreciated.
Looking at you, I understand what volunteering is all about. You care so deeply, and you step up to support the things you believe in regardless of the personal cost. Thank you for being an inspiration to us all. We look forward to teaming with you again and continuing to make a difference together.
Volunteer Appreciation Quotes
Your efforts embody the spirit of what it means to really be the change you wish to see in the world. Thank you so much for your selfless and ongoing volunteer leadership.
The world is better today than it was yesterday, thanks to the efforts of volunteers.
Commitment to community is evident in everything you do.
Being a volunteer is a demanding task, so thank you for contributing so much of your time, energy, and efforts to it. You did an excellent job and you are so appreciated.
We are humbled by the generosity and selflessness of our volunteers.
Volunteers have an attitude of gratitude and a commitment to serve.
Never doubt that a small group of thoughtful, committed citizens can change the world; indeed, it's the only thing that ever has.
Superstar service with a smile; our volunteers go the extra mile.
You're a kind soul. Your actions speak louder than your words. You are an angel from above. I can only thank God for sending you to us.
Volunteering is at the very core of being a human. No one has made it through life without someone else's help.
Church Volunteer Appreciation
Thank you for your time and patience. We love our volunteers! May God bless you abundantly!
You are an amazing volunteer! Thank you for everything. I just hope you continue to be so hardworking and helpful to many needy people. God bless you more each day!
I really hope you know how appreciative everyone is of your volunteer work. Thank you so much for coming forward and serving yourself for this great cause. May God bless you!
Thank you so much for the wonderful job that you do. You bring a positive aura around you and inspire all of us to work even harder. May God bless you for your tremendous initiative.
The broadest, and maybe the most meaningful definition of volunteering: Doing more than you have to because you want to, in a cause you consider good.
Perhaps we may not have told you lately, but it's true if we claim that every single day we are so gracious and thankful to God for having the best volunteer in town and that it's you! Indeed, you are such a blessing from heaven. Thank you!
Seek to do good, and you will find that happiness will run after you.
Thank You Note to Volunteers after an Event
We are humbled by your generosity, both your volunteerism and financial donation. Thank you for your unwavering support.
I believe we can change the world if we work together, and nothing has been more fulfilling than working side-by-side with you. You are a selfless, exceptional volunteer. Keep it up, and you'll surely make change happen!
With the deepest gratitude for your commitment to serve, I thank you on behalf of [insert organization name] and the people we serve.
You are an amazing volunteer! Thank you for everything. May God bless you with loads of love and blessings!
We strongly appreciate your support and assistance. Thank you so much for your incredible performance. Everyone loved you! Thanks a lot!
Without you, we cannot do it. Words cannot express how much our family appreciates your kindness and generosity. God bless!
Thank you so much for supporting a great cause! Volunteers like you genuinely change the world, and we are forever grateful. We hope you will join us next time. We'd love to see you!
Thank You for Volunteering Email
Example 1
Dear [insert name],
Thank you so much for serving on the committee for [insert organization name]'s annual [insert event name]. Your willingness to give so freely of your time and service is greatly appreciated. Your support of [insert organization name]'s mission allows us to serve [insert number] people in the community each year, providing access to [specify what the organization does] that they would not otherwise be able to afford.
The event you recently assisted with is [insert organization name]'s primary fundraiser. This year's event brought in approximately [insert approximate dollar amount], which will go directly to support the important work we do within the local community. Thanks to your efforts, we will be able to continue meeting the needs of families who truly need this assistance. Not only does your work help the organization, it directly impacts each person who receives assistance.
Again, I thank you so much for your willingness to donate your time and talent. Your efforts contributed greatly to the success of this event. I look forward to your continued volunteer involvement with [insert event name].
Regards,
[Your Name Here], Executive Director
[Insert Organization Name]
Example 2
Thank you for your valuable support and hard work at the fundraiser gala. The event was a huge success. We hit our targets halfway and are on our way to help build the community centre that we all dreamt of seeing come to life together. We wouldn't have fulfilled the mission if we hadn't met a financial prodigy like you. Now we can not only ensure nutritious food for the kids but will also promote the community centre where the deserving will get free eduction.
Thank you for your generosity and support. Your willingness to give freely of your time and talent has come to our rescue. I know that you have always been into social service but our meeting felt ordained. No one can understand the plight of kids without families better than you. You are not only a great person but a compassionate soul. I couldn't have got anyone more dedicated than you for the job.
Thank you once again and hope to see you provide your valuable input in the development of our community centre.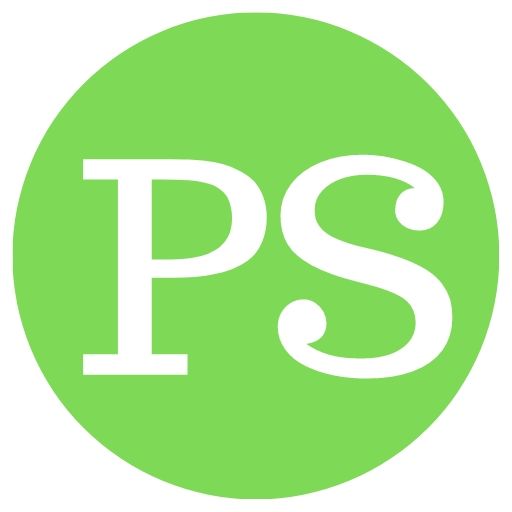 Pata Sauti offers you a collection of wishes, messages, quotes, greetings, and saying for any type of relationship, occasion, celebration, and emotion. Read More