Thank You Messages for Team: One of the best things you can do in any workplace is to show appreciation to your team. Appreciation to the team members can help in increasing productivity as well as the relationships in the workplace.
If you are wondering which words to use for appreciation to team members, then you are in the right place. The team appreciation message depends on the situation.
Find a collection of Thank You Messages for Team or Team Appreciation Messages that will enable you to find the right wording.
Thank You Messages for Team
Your contributions to this project have been invaluable. Thank you for all your hard work.
Your skills and street smartness have made my work life easier. Thank you for being such a good colleague.
Thank you for supporting me in my efforts to succeed.
I appreciate all the information you had to share, it showed me how well prepared you were at every step of the way.
Your team depends on you, and you always come through. Thank you for being such a team player.
I am so very thankful and also at the very same time also very grateful for all the wonderful support that my entire team had actually been to me. To all the team members a big thanks from my side.
You make the workplace a little bit brighter and a whole lot of fun. Thanks for being a breath of fresh air amongst all the stress that I'm facing.
Thanks for all the times you helped me, motivated me, and covered for me. I couldn't have survived without you.
Thank you for always going above and beyond what's expected of you! Your work and dedication is outstanding – we really appreciate you!
I can see how hard you are working. I wanted to let you know that words can't really capture my gratitude but know that I appreciate all that you are doing for the company.
Team Appreciation Messages
Thank you for your meticulous work on this project. We could not have done it without you.
I appreciate your guidance and encouragement on our latest project. I would not have been able to do it without you.
I appreciate you and the work you do for our company!
That's a great idea, thanks for sharing it! We'll definitely use that going forward.
We appreciate all the overtime you have been putting in over the last couple of weeks. We know it's been hard, but it doesn't go unnoticed. Thank you
The past few years have been a learning sphere under your mentorship. Thank you for teaching me everything I know.
Even in those very dreaded days, you make my work life easier. Even though we are good colleagues, I consider us good friends. Thank you for sticking out for me. I couldn't appreciate it enough.
I appreciate everything this team has done to complete this project on time.
I have been blessed with the most amazing colleagues who give the most amazing gifts. Thanks a lot!
I don't know how to show my gratitude for helping me with the latest project. Your ideas and insights made it much easier to proceed in the right direction and complete the project successfully.
Thank You Email to Team Members
Hi Team! Just to quickly let you know that the project we worked on turned out to be a successful one. Without each one of you, it might not have been possible. And I'd like to thank each one of you for the hard work and all the effort. To show my appreciation, let us all meet up for lunch soon. Warm Regards!
Thank you for working so hard on this team. Our success is in part because of you.
On behalf of the management, we would like to extend our appreciation for the amazing work done on the [Project Name]. The professionalism and the endless hours that you and your team have spent have impressed the organization immensely. Thank you once again for all the effort.
Hello Team! Thank you to each of you for completing the latest project ahead of schedule and under budget. I appreciate the cooperation that everyone displayed under such strenuous conditions, making the workflow simple and easy. I am glad that I have a team like you. I am looking forward to the next project!
Your execution of our latest task was flawless, and I know it's all because of the tremendous amount of time and effort you put into it and everything else you do. Thank you for being so committed to excellence.
I want you to know I see and appreciate all the hard work you have done.
Being a manager of an organization is not easy. But with a team like you at the back, everything seems effortless. The team has always motivated me and pushed me to the limits so that the organization can see better days. Thank you so much for all the support that you all have provided through thick and thin.
The amount of effort that the team put into the job to complete it was tremendous. The energy levels and the sincerity which was displayed were exemplary. This has set up higher standards in the organization. Thank you for making the project successful, which our client loved it!
Thank You Team Quotes
You are consistently a powerful member of this team, and we appreciate all that you do for us.
Your gift was incredibly meaningful and useful. I have already used it a couple of times. I really appreciate it.
I admire your dedication to always putting forth excellent work.
A reliable employee is the best gift a leader can ask for. Thank you for being someone I can rely on.
The office is a happier place with you in it. Thanks for the laughs!
It's been so great working with you this year. I look forward to many more years to come!
You never fail to make everyone's day better when you're here! Thank you.
Watching you strive to improve has been an inspiration for both me and the entire team. You're amazing!
Your motivation and determination are an inspiration to our team. Thanks for helping our team meet and exceed our goals – you're a great addition to the group.
You always find ways to make my work life more manageable with your skills and smarts. I notice it, and I sincerely appreciate it. Thanks for being such a great coworker.
Your gift was just perfect for me! Thank you for your generosity.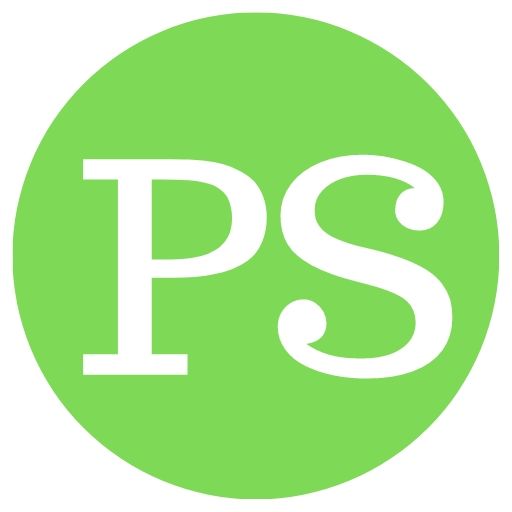 Pata Sauti offers you a collection of wishes, messages, quotes, greetings, and saying for any type of relationship, occasion, celebration, and emotion. Read More