What to Write In a Bridal Shower Thank You Card
Bridal Shower Thank You Messages: One of the exciting and memorable occasions is the bridal shower. The feeling of having friends and loved ones around showering you with gifts and good wishes is just amazing.
After the occasion is best to thank all those who made the bridal shower just an amazing experience.
Wondering what to write in a bridal shower thank-you note, then you came to the right place.
Find a collection of Bridal Shower Thank You Messages that you can use.
Bridal Shower Thank You Messages
We are so grateful for the crystal serving bowl you got us as a wedding shower gift. Every time we look at it, we'll be reminded of you. Thank you so much for your generosity!
I had another wonderful day full of wedding planning festivities. To my cousins: Thank you for hosting my bridal shower. It was so great to see you and to meet your sweet boys! Thanks y'all for coming and celebrating with me!
Thank you for demonstrating your love and support by coming to my bridal shower. Your encouragement and thoughtfulness mean more than you could know! Your gift was perfect, and we will treasure it for a very long time. Thank you for your thoughtful gift, love, and support.
Wow! I'm blown away by all your help with my shower. It's hard to pick a favorite moment from such a fun afternoon—but one would definitely have to be reading all the warm wishes you had everyone write in the guest book. Just one of your many great touches. Thank you, thank you. You really outdid yourself, and I appreciate it!
I nominate you as the best bridal shower host, ever! You really know how to please a friend, with a really thoughtful gift to boot. Miles and I appreciate the gesture. Thank you for everything.
I have the best colleagues ever. Thank you to everyone for throwing me the best and most memorable bridal shower. Most importantly, thank you for the gifts and fun games. I am truly blessed. Thank you a million times. God bless you all.
My bridal shower was a day to remember, and your gift is a keepsake that I will treasure. It will remind me of this day we shared, always. My kindhearted and dear friend, thank you so very much.
Thank you so much for organizing my bridal shower. Your effort was on priceless gift that I will always remember. You have always been there for me through thick and thin. I hope to see you soon so I can personally thank you.
That was an awesome bridal shower! Thank you so much for everything. I truly appreciate the gesture, especially the dance number your children presented. It brought me to tears. See you on the big day!
You are always so much fun to be around, so I was thrilled you could be at my bridal shower. You brought a bright happiness to the affair in a way that only you could. Thank you for helping me to celebrate this incredible part of my life and for helping to make my shower so memorable!
Being surrounded by my family at my bridal shower was perfect. The women in our families spending time together, growing in love, solidarity, and friendship is something I will never forget. Women form the strongest bonds in a family. I am glad to have shared this with the women across our two families. Thank you so much for being a part of this.
What to Write In a Bridal Shower Thank You Card
You really blessed me [by coming to my shower/with your wonderful gift]
Thank you so much for your kind donation. It was generous for you to think of me and send something even though you were unable to attend. I had a really special day, and my bridal shower was certainly one to remember. Receiving your donation was really so wonderful and incredibly thoughtful. Thank you.
Thank you for sending wonderful gifts at my bridal shower. I wish with all my heart that you could have been there to celebrate my special day with me, you were truly missed.
My bridal shower was such an incredible event, and your presence made it so much more special. It means so much to me to know that I have the love and support of such a wonderful group of friends and family. Thank you for coming and celebrating my special day and for your generous contribution towards our fund [to buy furniture for our house]. We cannot wait to furnish our place together and make it into a home!
My bridal shower was a wonderful day, full of celebration, looking back on my single life and looking forward to my married life. Sharing those memories with you was truly special. Your kind and generous gift was so appreciated and is something I will treasure forever. Thank you.
Thank you for coming to the bridal shower and for your most generous gift. We are going to put it towards our new dinner service. Thanks once again for your generosity.
My bridal shower was so much more than I could have ever imagined. It was truly special to be surrounded by my dearest friends and family as I prepared to be married. When I opened your gift, I was overcome with emotion. Thank you for the kind donation towards [new kitchen appliances]. I am eternally thankful to you.
Bridal Shower Thank You Wording Examples
Sending out a special thank you to my college friends, co-workers, and village family for throwing me a bridal shower! I love you all!
Thank you so much for helping me to celebrate my recent engagement and upcoming wedding. Having you there for me during this special time made it so exciting and fun. I'm still smiling over all the fond memories I'll have for years to come. I'm so grateful for your friendship, and can't wait to keep celebrating all the way through the big day!
Thank you to everyone that made it such a beautiful, fun day!
A special thank you to my colleagues for arranging a beautiful wedding party for me! Thank you to the gorgeous and rousing staff for coming along. I am really humbled and blessed to be part of such an outstanding, big-hearted, and extraordinary team.
It was such a pleasant surprise for me to see you at my bridal shower. I am so happy to spend some time with you again. Truly our friendship has gone a long way. Thank you for coming.
I really appreciate you taking the time to join us.
Thank you (again) to everyone that took time out of their busy lives to spend a few fun hours with the couple-to-be! I'm pretty sure everyone had a blast today.
Bridal Shower Thank You Letter
Dear Beatrice,
I can't express how grateful I am for the beautiful bridal shower you planned, organized, and hosted. You truly outdid yourself on the brunch you prepared-it was amazing. It was a perfect day, and none of it would have been possible without you. Spending time with you on my special day was the best gift I could ever receive. Your warmth and generosity will be with me always. Days are counting until the wedding day and I cannot wait to have you by my side. Thanks for being such a huge part in this extraordinary journey. I love you!
All My Love,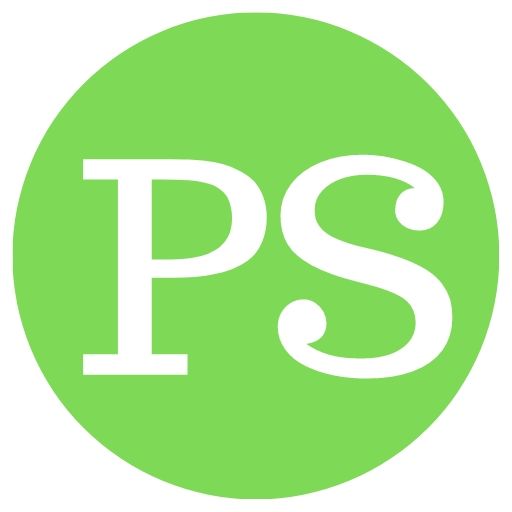 Pata Sauti offers you a collection of wishes, messages, quotes, greetings, and saying for any type of relationship, occasion, celebration, and emotion. Read More