Christmas Family Quotes and Christmas Family Sayings: One of the most amazing things in life is when you spend your holiday with your family.
A family member will always be there for you no matter what. The memorable moments in life are always made with the little things we do for our family.
Today we are going to look at a collection of inspirational Christmas Family Quotes, Christmas family proverbs, Christmas family sayings obtained from a variety of sources across the internet.
Christmas Family Quotes
From home to home, and heart to heart, from one place to another. The warmth and joy of Christmas, brings us closer to each other. – Emily Matthews
Christmas is a holiday that we celebrate not as individuals nor as a nation, but as a human family. – Ronald Reagan
Each sight, each sound of Christmas, and fragrances sublime, make hearts and faces happy, this glorious Christmastime. – Carice Williams
Christmas is most truly Christmas when we celebrate it by giving the light of love to those who need it most. – Ruth Carter Stapleton
Happy, happy Christmas, that can win us back to the delusions of our childhood days, recall to the old man the pleasures of his youth, and transport the traveler back to his own fireside and quiet home! – Charles Dickens
For me, the spirit of Christmas means being happy and giving freely. It's a tradition for all the kids in the family to help mom decorate the tree. Christmas is all about family, eating, drinking and making merry. – Malaika Arora Khan
The joy of brightening other lives, bearing each others' burdens, easing other's loads and supplanting empty hearts and lives with generous gifts becomes for us the magic of Christmas. – WC Jones
Time was with most of us, when Christmas Day, encircling all our limited world like a magic ring, left nothing out for us to miss or seek; bound together all our home enjoyments, affections, and hopes; grouped everything and everyone round the Christ. – Charles Dickens
Holidays are about experiences and people, and tuning into what you feel like doing at that moment. Enjoy not having to look at a watch. – Evelyn Glennie
Christmas is not as much about opening our presents as opening our hearts. – Janice Maeditere
I wish we could put up some of the Christmas spirit in jars and open a jar of it every month. – Harlan Miller
Also Find : Christmas Quotes and Sayings
Christmas Family Sayings
Christmas is the day that holds all time together. – Alexander Smith
Christmas is the season of joy, of holiday greetings exchanged, of gift-giving, and of families united. – Norman Vincent Peale
Mankind is a great, an immense family. This is proved by what we feel in our hearts at Christmas.   – Pope John XXIII
Santa Claus has the right idea. Visit people once a year. — Victor Borge
A lovely thing about Christmas is that it's compulsory, like a thunderstorm, and we all go through it together. – Garrison Keillor
Probably the reason we all go so haywire at Christmas time with the endless unrestrained and often silly buying of gifts is that we don't quite know how to put our love into words. – Harlan Miller
Merry Christmas Family Quotes
Christmas is all about love, family and children. it doesn't matter what we eat or what presents we get as long as the holidays are spent with loved ones. happy happy happy christmas.   – Anonymous
The best present on Christmas is spending some good time with family realizing the importance of love sharing things that give you real joy Christmas is the time to enjoy so have fun with your family Merry Christmas and a Happy new year! – Anonymous   
Love is what's in the room with you at Christmas if you stop opening presents and listen. – Anonymous
Our hearts grow tender with childhood memories and love of kindred, and we are better throughout the year for having, in spirit, become a child again at Christmas-time. – Laura Ingalls Wilder
Christmas time is cherished family time. Family time is sacred time. – Anonymous
The best of all gifts around any Christmas tree: the presence of a happy family all wrapped up in each other. – Burton Hillis
For centuries men have kept an appointment with Christmas. Christmas means fellowship, feasting, giving and receiving, a time of good cheer, home. – W. J. Tucker
Good news from heaven the angels bring, Glad tidings to the earth they sing: To us this day a child is given, to crown us with the joy of heaven. – Martin Luther
Gifts of time and love are surely the basic ingredients of a truly merry Christmas! – Unknown
Christmas is not just a time for festivity and merry making. It is more than that. It is a time for the contemplation of eternal things. The Christmas spirit is a spirit of giving and forgiving. – J. C. Penney
Christmas Quotes about Family
Christmas is, of course, the time to be home, in heart as well as body. – Garry Moore
For many, Christmas is also a time for coming together. But for others, service will come first.  – Queen Elizabeth II
At Christmas, all roads lead home. — Marjorie Holmes
I send my thoughts afar, and let them paint your Christmas Day at home – Edward Rowland Sill
My idea of Christmas, whether old-fashioned or modern, is very simple: loving others. Come to think of it, why do we have to wait for Christmas to do that? ― Bob Hope
I find that it's the simple things that remind you of family around the holidays. – Amy Adams
Christmas, my child, is love in action. Every time we love, every time we give, it's Christmas. – Dale Evans
This is the message of Christmas: We are never alone. — Taylor Caldwell
Christmas waves a magic wand over the world, and behold, everything is softer and more beautiful. – Norman Vincent Peale
One of the most glorious messes in the world is the mess created in the living room on Christmas day. Don't clean it up too quickly. ― Andy Rooney
Christmas is a tonic for our souls. It moves us to think of others rather than of ourselves. It directs our thoughts to giving. – B. C. Forbes
Christmas, children, is not a date. It is a state of mind.– Mary Ellen Chase
Blessed is the season which engages the whole world in a conspiracy of love. – Hamilton Wright Mabie
It's beginning to look a lot like Christmas; Soon the bells will start, And the thing that will make them ring Is the carol that you sing Right within your heart.– Meredith Willson
It is Christmas in the heart that puts Christmas in the air. – W.T. Ellis
Christmas now surrounds us, Happiness is everywhere Our hands are busy with many tasks As carols fill the air.– Shirley Sallay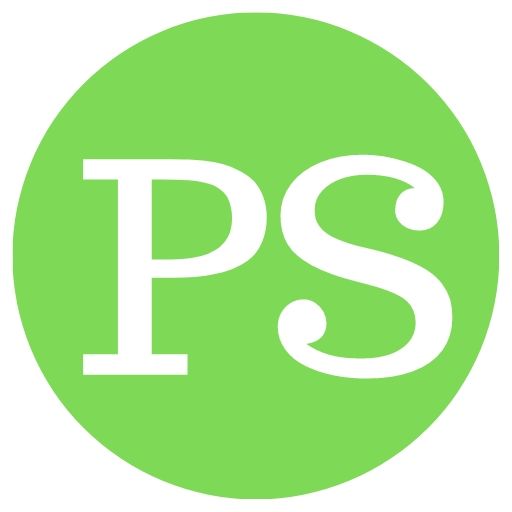 Pata Sauti offers you a collection of wishes, messages, quotes, greetings, and saying for any type of relationship, occasion, celebration, and emotion. Read More