Christmas Quotes and Sayings: Christmas is here with us, it's time to celebrate the festive season with those dear to your heart or close to you.
Today we are going to look at a collection of inspirational, positive, and wise Christmas quotes, Christmas proverbs and Christmas sayings.
Christmas Quotes and Sayings
Christmas is not a time or a season but a state of mind. To cherish peace and good will, to be plenteous in mercy, is to have the real spirit of Christmas.   – Calvin Coolidge
A lovely thing about Christmas is that it's compulsory, like a thunderstorm, and we all go through it together. – Garrison Keillor
Christmas is not as much about opening our presents as opening our hearts. – Janice Maeditere
Christmas in Bethlehem. The ancient dream: a cold, clear night made brilliant by a glorious star, the smell of incense, shepherds and wise men falling to their knees in adoration of the sweet baby, the incarnation of perfect love.   – Lucinda Franks
Christmas gift suggestions: to your enemy, forgiveness. To an opponent, tolerance. To a friend, your heart. To a customer, service. To all, charity. To every child, a good example. To yourself, respect. – Oren Arnold
Christmas gives us an opportunity to pause and reflect on the important things around us. – David Cameron
Love came down at Christmas, Love all lovely, Love Divine; Love was born at Christmas; Star and angels gave the sign.  – Christina Rossetti
Christmas will always be as long as we stand heart to heart and hand in hand. – Dr. Seuss
It's the most wonderful time of the year! – Edward Pola and George Wyle
Christmas isn't just a day, it's a frame of mind. – Valentine Davies
Christmas is doing a little something extra for someone.  – Charles Schulz
Are you willing to believe that love is the strongest thing in the world stronger than hate, stronger than evil, stronger than death and that the blessed life which began in Bethlehem nineteen hundred years ago is the image and brightness of the Eternal Love? Then you can keep Christmas.  – Henry Van Dyke
Christmas is forever, not for just one day, for loving, sharing, giving, are not to put away like bells and lights and tinsel, in some box upon a shelf. The good you do for others is good you do yourself. – Norman W Brooks
It is Christmas every time you let God love others through you…yes, it is Christmas every time you smile at your brother and offer him your hand.   – Mother Teresa
Christmas, my child, is love in action. Every time we love, every time we give, it's Christmas. – Dale Evans
Christmas – that magic blanket that wraps itself about us, that something so intangible that it is like a fragrance. It may weave a spell of nostalgia. Christmas may be a day of feasting, or of prayer, but always it will be a day of remembrance ? a day in which we think of everything we have ever loved.    – Augusta E. Rundel
It's not how much we give but how much love we put into giving. – Mother Theresa
May you never be too grown up to search the skies on Christmas Eve. – Anonymous
Christmas always rustled. It rustled every time, mysteriously, with silver and gold paper, tissue paper and a rich abundance of shiny paper, decorating and hiding everything and giving a feeling reckless extravagance. – Tove Jansson
Let us keep Christmas beautiful without a thought of greed. – Ann Garnett Schultz
Seeing is believing, but sometimes the most real things in the world are the things we can't see. – The Polar Express
T'was the night before Christmas, when all through the house, not a creature was stirring, not even a mouse – Clement Clarke Moore
Unless we make Christmas an occasion to share our blessings, all the snow in Alaska won't make it white. – Bing Crosby
Christmas is a piece of one's home that one carries in one's heart. – Freya Stark
Christmas doesn't come from a store. Maybe Christmas perhaps means a little bit more. – Dr. Seuss
Christmas Quotes
The very purpose of Christ's coming into the world was that He might offer up His life as a sacrifice for the sins of men. He came to die. This is the heart of Christmas.   – Rev. Billy Graham
Christmas is a bridge. We need bridges as the river of time flows past. Today's Christmas should mean creating happy hours for tomorrow and reliving those of yesterday.  – Gladys Tabor
Christmas! The very word brings joy to our hearts. No matter how we may dread the rush, the long Christmas lists for gifts and cards to be bought and given – -when Christmas Day comes there is still the same warm feeling we had as children, the same warmth that enfolds our hearts and our homes.  – Joan Winmill Brown
Best of all, Christmas means a spirit of love, a time when the love of God and the love of our fellow men should prevail over all hatred and bitterness, a time when our thoughts and deeds and the spirit of our lives manifest the presence of God.  – George F McDougall
It is the personal thoughtfulness, the warm human awareness, the reaching out of the self to one's fellow man that makes giving worthy of the Christmas spirit.   – Isabel Currier
My idea of Christmas, whether old-fashioned or modern, is very simple: loving others. Come to think of it, why do we have to wait for Christmas to do that?   – Bob Hope
Love is what's in the room with you at Christmas if you stop opening presents and listen.  – unknown
Just remember, the true spirit of Christmas lies in your heart. – The Polar Express
Christmas is like candy; it slowly melts in your mouth sweetening every taste bud, making you wish it could last forever. – Richelle E. Goodrich
Peace on earth will come to stay, when we live Christmas every day. – Helen Steiner Rice
The world has grown weary through the years, but at Christmas, it is young. – Phillips Brooks
Remember this December, that love weighs more than gold. – Josephine Daskam Bacon
Christmas is a season not only of rejoicing but of reflection. – Winston Churchill
Christmas Proverbs
Christmas comes but once a year
Christmas is talked of so long, that it comes at last.
After Christmas comes Lent
A green Christmas makes a fat churchyard.
Christmas is a good time to bleed horses in
Short Christmas Sayings
At Christmas, all roads lead home.  – Marjorie Holmes
I wish we could put up some of the Christmas spirit in jars and open a jar of it every month. – Harlan Miller
Christmas is a necessity. There has to be at least one day of the year to remind us that we're here for something else besides ourselves.   – Eric Sevareid
Christmas is a spirit that flows from one heart to another. It is more precious than rubies and better than gold. – Agnes M. Pharo
Christmas day is a day of joy and charity. May God make you very rich in both. – Phillips Brooks
The Christmas spirit–love–changes hearts and lives.  – Pat Boone
The best way to spread Christmas cheer is singing loud for all to hear. Will Ferrell, "Elf"
At its best, Christmas is a mirror in which we see reflected the very best life can be. Where we see ourselves moved by generosity, inspired by hope, and uplifted by love, not only for ourselves but for the whole evolving universe. – Bruce Sanguin
Christmas is a time to expand our giving encompassing the friendless and needy … near and far. Christmas is sharing. – Patricia Clafford
It is Christmas in the heart that puts Christmas in the air.  – W. T. Ellis
When we were children we were grateful to those who filled our stockings at Christmas time. Why are we not grateful to God for filling our stockings with legs?  – Gilbert Keith Chesterton
Christmas now surrounds us, Happiness is everywhere. Our hands are busy with many tasks as carols fill the air. – Shirley Sallay
Christmas is not just a time for festivity and merry making. It is more than that. It is a time for the contemplation of eternal things. The Christmas spirit is a spirit of giving and forgiving.  – J. C. Penney
For centuries men have kept an appointment with Christmas. Christmas means fellowship, feasting, giving and receiving, a time of good cheer, home.   – W. J. Tucker
Christmas is the season of joy, of gift-giving, and of families united. – Norman Vincent Peale
Short Merry Christmas Quotes
Christmas isn't a season. It's a feeling. – Edna Ferber
A good conscience is a continual Christmas. – Benjamin Franklin
The best of all gifts around any Christmas tree: the presence of a happy family all wrapped up in each other. – Burton Hills
The smells of Christmas are the smells of childhood. – Richard Paul Evans
Christmas magic is silent. You don't hear it — you feel it. You know it. You believe it. – Kevin Alan Milne
Christmas is a time when you get homesick — even when you're home. – Carol Nelson
Christmas is the day that holds all time together. – Alexander Smith
Blessed is the season which engages the whole world in a conspiracy of love. – Hamilton Wright Mabie
Love the giver more than the gift. – Brigham Young
To cherish peace and goodwill, to be plenteous in mercy, is to have the real spirit of Christmas. – Calvin Coolidge
Christmas, children, is not a date. It is a state of mind. – Mary Ellen Chase
I don't think Christmas is necessarily about things. It's about being good to one another. – Carrie Fisher
It's Christmas Eve. It's the one night of the year when we all act a little nicer, we smile a little easier, we cheer a little more. For a couple of hours out of the whole year, we are the people that we always hoped we would be. – Frank Cross, "Scrooged"
We are better throughout the year for having, in spirit, become a child again at Christmastime. – Laura Ingalls Wilder
I will honor Christmas in my heart, and try to keep it all the year. – Charles Dickens
Christmas is most truly Christmas when we celebrate it by giving the light of love to those who need it most. – Ruth Carter Stapleton
Christmas is a season for kindling the fire for hospitality in the hall, the genial flame of charity in the heart. –  Washington Irving
At Christmas play and make good cheer, for Christmas comes but once a year. – Thomas Tusser
Christmas is not a time nor a season, but a state of mind. To cherish peace and goodwill, to be plenteous in mercy, is to have the real spirit of Christmas – Calvin Coolidge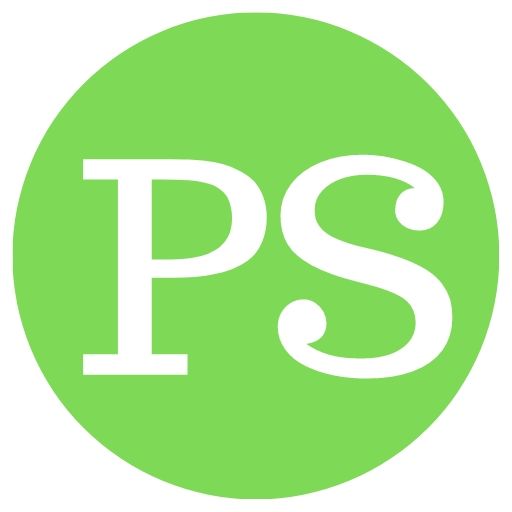 Pata Sauti offers you a collection of wishes, messages, quotes, greetings, and saying for any type of relationship, occasion, celebration, and emotion. Read More