Christmas Wishes for Boss: Christmas is a time to celebrate with those special people in your life. This includes your boss.
There are times that we send Christmas wishes to everyone and forget to send Merry Christmas wishes to the boss.
If you are in search of Christmas Wishes for Boss then you are in the right place. Find a collection of Merry Christmas Wishes for Boss
Christmas Wishes for Boss
Thank you for a wonderful year. Your leadership was truly inspiring. Merry Christmas, Boss.
Wishing you and your family all the best this holiday season. I'm lucky to have a caring and supportive boss like you.
May this Christmas wipe away your sadness and bring a ton of joy and happiness into your life. Thank you for being an inspiration for all of us. Working with you is a true pleasure; I can't wait to go back to work!
You took a chance on me when no one else would. Thank you for believing in me and opening the door to my future. I hope you and your family have a fantastic Christmas.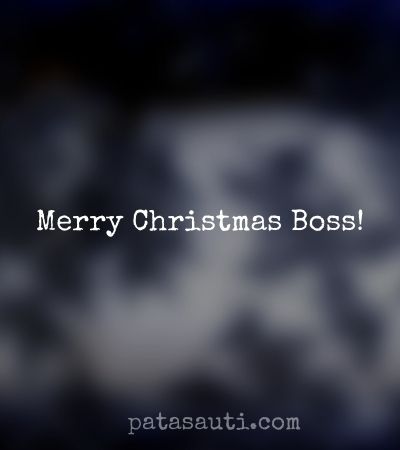 My warmest greetings to one of the most phenomenal men/women I've ever had the opportunity to work with. I hope you have a holiday season that is as extraordinary as your life.
Read: Funny Christmas Wishes
Christmas Message for Boss
Having you for a boss is truly the gift that keeps on giving. May you get everything your heart desires this Christmas.
Thank you for your guidance and encouragement. Here's wishing you success, happiness, and a wonderful Christmas this year. May the holidays be a joyful time for you and your family.
This year was great, and next year promises to be even greater with you in charge. Thanks for your leadership – and Merry Christmas!
Our office has always reminded me of Santa's workshop. I guess it makes you our own personal Santa! Merry Christmas to you and your loved ones from our whole team. May your holiday season be unforgettable.
Why does everyone make such a fuss over Santa Claus? You give us a paycheck all throughout the year and he's only generous at Christmas. Hope you have the merriest Christmas of them all!
Christmas is the season for gifts, gatherings, and food galore. Enjoy everything about this season brings in the company of family and friends. After a fruitful year, you deserve the celebration. A joyful Christmas to you and yours.
Merry Christmas, boss! Hope you enjoy your time off and don't have too much work waiting for you when you get back.
I thank wholeheartedly for all the contributions you made for the growth and success of my organization. I truly value all your work and services. May this Christmas bring joy and happiness to your lives
Clients come and go. Workloads ebb and flow. Monthly business goals are set and met, but Christmas comes but once a year. Merry Christmas to the best boss on this side of the equator.
Christmas Message for a Boss
Merry Christmas to the most hard-working boss! You deserve to have the best holiday season ever. Enjoy your free time and don't forget that our whole team can't wait to see you again!
You are a wonderful manager, adviser, and friend. Thank you for leading this company with grace and wisdom. Best wishes at Christmas and always.
Working for you has been such a blessing in my life. I have learned so much and look forward to continuing to grow. Best wishes for you and your family this Christmas season.
I'm proud to work for a boss who represents the spirit of Christmas year-round. May you enjoy the perfect holiday season.
You are truly a boss who blesses. Best wishes for a Christmas that brings you peace and rest.
May this holiday season be joyous and stress-free; you deserve some rest after a whole year of hard work. Working with you is pure pleasure. Thank you for your leadership and guidance. Merry Christmas!
May the beautiful colors of Christmas brighten your life and life of your loved ones. Warm greetings on this special occasion to you.
If Christmas is the season for caring and sharing, then, it has been Christmas every day in this office. We appreciate the effort you make to help us succeed. Merry wonderful Christmas to you, Boss.
Boss, working for you is like working for Santa: a fat little guy in a suit is always telling me what to do! You know I'm kidding! Have a great Christmas!
The occasion of Christmas reminds us all that having a boss like you is a beautiful blessing. Wishing you and your loved ones a fabulous Christmas.
Merry Christmas, boss! May you treasure each moment.
Merry Christmas Wishes for Boss
Santa's Workshop was inspired by our office, and you are our own Santa. Thank you for bringing magic into every workday. Wishing you a prosperous and successful year. Merry Christmas!
From me and mine to you and yours! May this Christmas be full of the happiest memories and laughter, and the upcoming year bring you a lot of success and wealth. Merry Christmas to you and your family!
Dear boss, you are not just my senior but you are my guide and my inspiration. On the occasion of Christmas, I wish you and your family a wonderful holiday season.
Merry Christmas and Happy New Year to the most amazing boss. It was another wonderful year working with you and learning new things from you.
May your Christmastime be filled with prosperity, joy, and happiness. Thank you for being such a great leader to us all.
You are a special boss and a special person! Wishing you the greatest and the most amazing Christmas time!
I've never really thought of you as my boss because working for you is so much fun. I hope this year brings you the happiest Christmas of them all.
May your years be purposeful, filled with personal and professional success! Merry Christmas!
Now that it's Christmas, let me tell you how grateful I am for the guidance and support you've given me throughout the year. From my family to yours, have a wonderful Christmas!
Wishing you a Christmas filled with love, laughter joy, and harmony for your family and business.
For this memorable Christmas time, I want to wish you, my favorite boss, to visit your closest people and spend time with them. You are a really good man!
Sending this beautiful Christmas greeting to the most amazing boss who has always been my support and mentor…. Wishing you and your dear ones a bright and sparkling Xmas
I have no words to thank you for your sweet gesture. A big thank you to you for the amazing Christmas present.
Merry Christmas Wishes to Boss
It's been an amazing year, boss! I hope you can take some time this Christmas to reflect on all of your accomplishments. You have a lot to be proud of.
Merry Christmas, boss! Thank you for the wonderful opportunity! I wish you more success.
It was one fantastic year, and there's no taking that away from us. You are one fantastic boss, and you deserve the accolades. Cheers for a fruitful and enjoyable season.
Christmas is a time to count our blessings. I count myself blessed to have you as a boss. Happy Holidays to a wonderful friend and mentor!
Good leaders make great teams. Great leaders make winning teams. From one winning team to one great leader: Let's do it again next year. Enjoy your Christmas and have fun on New Year's eve.
Wish you and your loved ones a peaceful, happy, and Merry Christmas. May you create and cherish beautiful memories. May you are blessed with health and joy in your life. Have a wonderful Christmas and a great year
Thanks for all the support you've given me over the past year. I couldn't ask for a better supervisor. Merry Christmas and Happy New Year!
I pray to God for everlasting happiness, great health, and wonderful life for you and your family this Christmas. Wishing you a wonderful Merry Christmas and a Happy and Prosperous New Year.
Best holiday wishes to you and your family, boss. May the cheer of Christmas be with you always.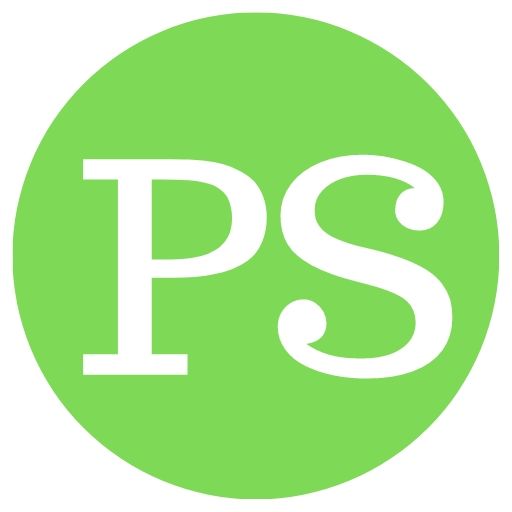 Pata Sauti offers you a collection of wishes, messages, quotes, greetings, and saying for any type of relationship, occasion, celebration, and emotion. Read More