Happy Birthday Woman of God: It is a great thing to be seen as godly and maintain good traits and character.
If you are wondering how to wish a godly woman a happy birthday, then you are in the right place.
Find a collection of Birthday Wishes for a Woman of God
Happy Birthday Woman of God
May our Lord continue to guide and direct your path, envelope your lovely family in His love, and pour His favor upon you always. Stay blessed and be strong. Happy belated birthday.
On this special day, I want you to know that you are not just an ordinary woman, your spiritual position is a blessing not just to me but to the world at large. Happy birthday woman of God!
My love for you knows no bound. I'm proud to be one of your members. Please, accept my heartiest gratitude on this special day of yours. I love you. Happy birthday!
Christ's love is abundant for us all. May the abundance of the Love of Christ fill all the days of your life. Happy birthday to a woman of God!
The divine grace of the almighty is always with you in your good times and in bad times in life. Have a wonderful birthday!
May God answer all your prayers and fill your life with happiness and smiles. I wish you a very happy birthday!
As you celebrate today, every day of your life will bring glory to the name of Jesus. May you continue to live in the light of His gospel. Happy birthday woman of God!
May God embed you among the virtuous and forgive all your previous mistakes! Enjoy a beautiful birthday.
Read: Christian Birthday Wishes for Friend
Birthday Wishes for a Woman of God
I pray you always end up getting everything you want. On this day, I hope may the glory of God light up your life. Happy birthday.
Happy birthday. You are indeed a heaven on earth for me, and I sincerely thank God for that! Wishing you a joyous birthday!
On this very special day of your life, I pray that you may find happiness in every situation. May there always be a reason to smile in every moment of your life!
You built me up spiritually with your undiluted messages. You show me the light in the word whenever I'm in the dark. You were so patient with me. I pray your days be full. Happy birthday to you.
Happy birthday to the world's best woman of God. I do not know how I got so lucky to be among your member but here is something I thank God for, that you're never too busy to attend to me. Live long and prosper!
He that waters shall be watered back, that's what the Bible says. I pray that as you clock a year older today may heaven water your life into freshness. Happy birthday!
My prayer for you on your birthday is that you be given a spirit of lasting joy that can only come from the Lord. That's so much better than just a happy birthday.
May God keep blessing the works of your hand. May he make everything about you brighter. Happy birthday to a wonderful woman.
Read: Religious Birthday Wishes
Birthday Wishes for Woman of God
May the Lord continue to be your shield and buckler and may His love be your refuge all the days of your life. Enjoy your big day, dearest Woman of God.
I celebrate a godly woman today, a woman with a good heart. I pray that God fills your days with goodness, warmth, and a heart full of joy and hope. Happy birthday, keep living the gospel.
Birthdays are beautiful days. As you enter into a new year of your life, shouts of joy shall never depart from your abode. You shall be a symbol of happiness and joy to your world. Amen.
Wishing you a happy birthday. My only wish on your special day is for your life to get full of blessings and all the good fortunes gifted by God!
God knew what He was doing when He made you. He knew that the world needed someone uniquely wonderful and infectiously kind. You are so blessed! Happy Birthday!
Today marks the birthday of the loveliest, kindest, and most wonderful woman I know! Happy birthday to you!
Happy Birthday to my Pastor. Another great year has started today. The previous was great but this will be greater because you're destined to move from greatness to greatness. Enjoy your day!
To the woman of spirit and godliness. An epitome of faith and truthfulness. May you continue to grow in God's house. Happy birthday woman of God!
Birthday Wishes for a Godly Woman
May your love for God push you to greater heights and may you find joy and happiness in all you to the glory of God. Happy birthday to a woman of God!
To a woman of faith and virtue. May your life continue to be a blessing to the world. Do have a happy birthday. Wish you long life and prosperity. Happy birthday to first lady of church!
Each time I act according to the scriptures, I remember it was you who taught me. I owe you so much. My prayer for you today is that God grants you more grace to build more lives. Happy birthday to a strong woman!
The God whom you wholeheartedly serve is visiting you today with a blank cheque. Say your wishes and be expectant, it's a special day. Happy birthday blessed woman!
You're a flower blooming in the Garden of God. To your more days on earth, may you be fruitful. Birthday wishes for first lady of the church!
Many happy returns of the day to true guiding light. I would be forever grateful for your guidance and inspirational lessons.
Your joy is renewed. Your strength is refreshed. Every good thing you have lost is restored today. As you become a year older, heaven is smiling on you. Happy birthday!
May you continually be the apple of God's eyes and may you always be loved by God! May you know the Lord more intimately. Happy birthday to you special woman of grace.
You're a rare servant of God. You don't only preach the word, you live it. I'm very privileged to be disciplined by you. Thank you and happy birthday to you.
May the Goodness and Mercy of God never cease or depart from your life. Happy Birthday Woman of God, I celebrate you.
I want to use this important day of your life to let you know how much I admire you for being a true believer. May the light of His countenance continue to shine on your life and bless you abundantly.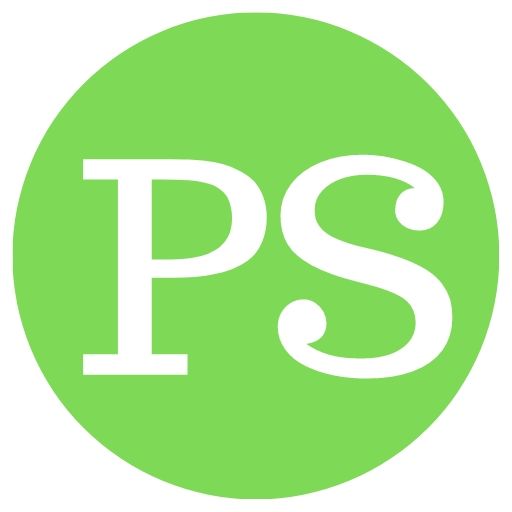 Pata Sauti offers you a collection of wishes, messages, quotes, greetings, and saying for any type of relationship, occasion, celebration, and emotion. Read More