Happy Birthday to My Second Mom
Happy Birthday to My Second Mom: Do you have a second mother? The amazing thing about a second mom is that she is always loving, caring, inspiring, and always wanting the best in us just like the biological mother.
If your second mom is celebrating her birthday today, it's best to wish her a happy birthday.
Find a collection of Happy Birthday to My Second Mom wishes, messages, and quotes that you can use.
Happy Birthday to My Second Mom
The world means nothing without you but my life is so meaningful with you in it, happy birthday to my second mom.
I'm so grateful for having a caring personality like you. I'm wishing you a blissful birthday celebration dear. Keep winning, lovely second mom!
I consider myself blessed to have found my second mother in such a remarkable woman like you. Thank you for always being there to advise me and wipe away my tears. On your birthday, I pray that God will bless you and keep you healthy, safe, and happy forever. Happy birthday 2nd mom!
Happy birthday to the best second mom I've ever seen. You even make me so special and loved than my biological mom used to when she was alive. Enjoy every moment of your born day celebration!
Even superman will feel ashamed when he sees your ability to manage everything without breaking a sweat. Happiest birthday to the most energetic mom in the world!
Happy Birthday to My Other Mother
It's because of a few people in our lives that we become what we become, in the future. I'm so happy to have had an encounter with a forward-thinking person like you, happy birthday to you, my lovely second mom.
Since my birthday, you have always invested your priceless time and energy in nurturing me and my dreams. Now is your time to chase your forgotten dreams and I am standing firm with you. Wishing happy birthday to the most special mother!
Dearest Mom, I count my blessings every day. The greatest blessing of all is having a beautiful, caring mother like you in my life.
If anyone deserves the entire credits of my success and prosperity, it's only you, my mother. You are the entire universe for me. Without your love, support, and presence, my existence has no meaning. Wishing the happiest birthday to my supermom!
I really appreciate a mom that I can laugh and be silly with as if we were sisters! Wishing you a happy birthday, mama!
Happy Birthday to Someone like a Mother to Me
For all the times I went astray and lost my focus in life, you made me get back on track even when I was about to get stuck in my ways. I'm so grateful for all the sacrifices you made in my life as if you are my biological mom. Happy birthday second mom!
I have always liked the way you talk mom. You always look like an elegant woman of ethics and aesthetics. You have instilled the same in me. I wish may your talent and wise all know, and may you be a renowned woman all know. Happy birthday to an ever-shining moon, my mother!
As long as you are holding my hands, nothing can go out of the plan in my life. Your mere presence is the most influential factor behind all my achievements in life. Happy birthday to my adorable second mother. Stay blessed!
You have made me realize a lot of my gifts earlier on in life. I could have wasted a lot of years without utilizing them. I'm so grateful and I want to use this chance to wish you the very best of everything that you thirst for. Happy Birthday, my caring second mom.
Whatever it is that you have been hoping to get a just tip of, may God open ways in places you don't even expect so as to enable you to experience double blessings in your life and business. Happy birthday to my other mother!
Birthday Message to Second Mom
Dear mother, not a second goes by that I don't think about you and your amazing love and kindness. You are simply the best, and will always be.
Wishing the world's greatest mother a happy birthday. On this great anniversary of your birth, may all the dreams you have within your heart come to fruition.
Happy birthday to my exceptionally beautiful and always loving mother who turns a year older today. I shall always cherish, love, care and support you, sweet Mom.
My lovely mother, whatever little success I am today is because of your relentless hard work, unshakable faith, and unconditional support. You are getting beautiful, wiser, and full of wisdom with each passing birthday. Happy birthday to my super adorable second mother!
Your presence in this world makes the world an amazing place for me. Continue to be a blessing to me and everybody that comes your way. Happy birthday to my 2nd Mom!
Birthday Wishes for Second Mother
I wish you a happy and blissful birthday full of people coming to give you gifts and send you lots of heartfelt Birthday wishes and messages to make your born day celebration a memorable one. Happy Birthday, my second mom!
May all the bad things you faced in your previous age, fade away with its troubles. Happy Birthday to you my lovely second mom.
A mother is indeed the biggest blessing for a daughter from God. Thanks a lot, mother for imparting all the great virtues and infinite courage in me. Wishing you a memorable birthday my lovely mother!
Although, we sometimes find it difficult to come to terms with each other due to misunderstandings. Yet, you still fill a space in my heart that no one can replace. I'm wishing you a life full of grace and mercies. Happy Birthday to you, my Second Mom!
Happy birthday to the most caring, loving, supportive second mom I grew up with. May your days be full of smiles and laughter for the rest of the time you will live on earth. Enjoy your born day celebration!
Happy Birthday to My Second Mom Quotes
There's no woman worthy of my love other than my sweet mom. You are one of a kind and I intend to make your birthday the same. Happy birthday!
When it comes to seeking knowledge, wisdom, and conscience, you are the only one whom I look up to. Wishing happy birthday to my second mother!
No one knows me like you, Mom. You know just what to say to make me laugh, just what to do to push my buttons, and how to turn my frown into a smile. Happy Birthday to the greatest 2nd mom in the world!
May in your life love never be less. What you give, you always get double in love and in all the happiness you spread. Wishing awesome happy birthday to my awesome mom!
I will like to one day grow up and be the kind of selfless, hardworking, caring, honorable, God-fearing, business savvy, and exceptional woman like you. Happy Birthday to you, my lovely second mom!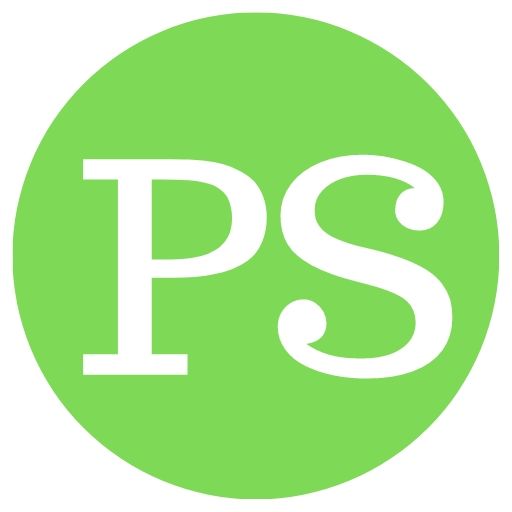 Pata Sauti offers you a collection of wishes, messages, quotes, greetings, and saying for any type of relationship, occasion, celebration, and emotion. Read More