Life Quotes and Sayings: Life is full of amazing people, it is full of adventure and at the same time it has its own ups and downs.
When you think of how to maneuver life, you will not find a guideline about life that will help you to overcome life challenges.
Life experiences and wisdom from elder people always helps in shaping one's life. The older you grow the better you understand life.
Today we are going to look at a collection of Life Sayings and Quotes. These are some of the best thoughtful, positive and inspirational life quotes and saying.
Life Quotes and Sayings
If you don't like the road you're walking, start paving another one. –  Dolly Parton
Life isn't about finding yourself. Life is about creating yourself. – George Bernard Shaw
In the end, it's not the years in your life that count. It's the life in your years.- Abraham Lincoln
When one door closes, another opens; but we often look so long and so regretfully upon the closed door that we do not see the one that has opened for us.  –  Alexander Graham Bell
We all have two lives. The second one starts when we realize we only have one. – Tom Hiddleston
Life is inherently risky. There is only one big risk you should avoid at all costs, and that is the risk of doing nothing. – Denis Waitley
If A is success in life, then A equals x plus y plus z. Work is x; y is play; and z is keeping your mouth shut. – Albert Einstein
Life is really simple, but we insist on making it complicated. – Confucius
An unexamined life is not worth living. – Socrates
Sometimes you will never know the value of a moment until it becomes a memory. – Dr. Seuss
You get in life what you have the courage to ask for – Oprah Winfrey
I have found that if you love life, life will love you back. – Arthur Rubinstein
To live is so startling it leaves little time for anything else. – Emily Dickinson
Life is made up of moments, small pieces of glittering mica in a long stretch of gray cement. It would be wonderful if they came to us unsummoned, but particularly in lives as busy as the ones most of us lead now, that won't happen. We have to teach ourselves how to make room for them, to love them, and to live, really live. – Anna Quindlen
Every day may not be good, but there is something good in every day. – Unknown
Difficult roads often lead to beautiful destinations. – Unknown
The best and most beautiful things in the world cannot be seen or even touched – they must be felt with the heart. – Helen Keller
Best Quotes about Life
To live is the rarest thing in the world. Most people exist, that is all. –  Oscar Wilde
Life is not always a matter of holding good cards, but sometimes, playing a poor hand well. – Jack London
Life is all memory except for the one present moment that goes by so quick you can hardly catch it going. – Tennessee Williams
Life is what happens to you while you're busy making other plans – Allen Saunders
Work like you don't need the money, love like you've never been hurt and dance like no one is watching. – Randall G Leighton
Life is like walking through Paradise with peas in your shoes. – Charles Edward Jerningham
Love yourself first and everything else falls into line. – Lucille Ball
The purpose of life is not to be happy. It is to be useful, to be honorable, to be compassionate, to have it make some difference that you have lived and lived well. – Ralph Waldo Emerson
Many of life's failures are experienced by people who did not realize how close they were to success when they gave up. – Thomas Edison
Things change. And friends leave. Life doesn't stop for anybody. — Stephen Chbosky
Turn your wounds into wisdom. – Oprah Winfrey
Happiness depends upon ourselves. – Aristotle
Change the game, don't let the game change you. – Macklemore
I will remember and recover, not forgive and forget. – Unknown
The meaning of life is to give life meaning. – Ken Hudgins
If the world was blind how many people would you impress? – Boonaa Mohammed
I have nothing to lose but something to gain. – Eminem 
The true meaning of life is to plant trees, under whose shade you do not expect to sit. – Nelson Henderson
Life Quotes
The two most important days in your life are the day you are born and the day you find out why – Mark Twain
The only thing I regret about my life is the length of it. If I had to live my life again I'd make all the same mistakes—only sooner. – Tallulah Bankhead
The most important thing is to enjoy your life — to be happy — it's all that matters. – Audrey Hepburn
The biggest adventure you can take is to live the life of your dreams. – Oprah Winfrey
Life is a spell so exquisite that everything conspires to break it. – Emily Dickinson
The big lesson in life is never be scared of anyone or anything. — Frank Sinatra
Life is something to do when you can't get to sleep. – Fran Lebowitz
We are not unhappy today because of the complexities of life. We are unhappy because we miss its underlying simplicities. – Elizabeth Kubler-Ross and David Kessler
The best time for new beginnings is now. – Unknown
Only I can change my life. No one can do it for me. – Carol Burnett
Small steps in the right direction can turn out to be the biggest step of your life. – Unknown
Rise above the storm, and you will find the sunshine. — Mario Fernandez
Wanting to be someone else is a waste of who you are. – Kurt Cobain
A happy soul is the best shield for a cruel world. – Atticus
Life becomes easier when you learn to accept the apology you never got. – R. Brault
Let the beauty of what you love be what you do. – Rumi
The time is always right to do what is right. – Martin Luther King Jr.
Sayings about Life
Life is a gamble at terrible odds—if it was a bet, you wouldn't take it. – Tom Stoppard
Get a life in which you notice the smell of salt water pushing itself on a breeze over the dunes, a life in which you stop and watch how a red-tailed hawk circles over a pond and a stand of pines.- Anna Quindlen
Life isn't as serious as the mind makes it out to be. — Eckhart Tolle
Life is way wilder than I am comfortable with, way farther out, as we used to say, more magnificent, more deserving of awe and, I would add, more benevolent—well-meaning, kindly.  – Ann Lamott
The most beautiful things in the world cannot be seen or even touched. They must be felt with the heart. – Helen Keller
Sometimes the wrong choices bring us to the right places. — Unknown
To succeed in life, you need three things: a wishbone, a backbone, and a funny bone. – Reba McEntire
Life's most persistent and urgent question is, '"What are you doing for others?" – Martin Luther King, Jr.
Mellow doesn't always make for a good story, but it makes for a good life. – Anne Hathaway
Good is not enough. You've got to be great. — Simon Cowell
Life Quotes Sayings
There comes a time when you have to choose between turning the page and closing the book. – Josh Jameson
Be not afraid of life. Believe that life is worth living, and your belief will help create the fact. – William James
A life without cause is a life without effect. – Barbarella
Life is about making an impact, not making an income. – Kevin Kruse
No one is you and that is your superpower. – Unknown
It is not the length of life, but depth of life. – Ralph Waldo Emerson
The first step to getting the things you want out of life is this: Decide what you want. – Ben Stein
Life is a series of baby steps. – Hoda Kotb
Every day is not a success. Every year is not a success. You have to celebrate the good.  – Reese Witherspoon
Those who don't believe in magic will never find it. – Roald Dahl
Your time is limited, so don't waste it living someone else's life. – Steve Jobs
You can search throughout the entire universe for someone who is more deserving of your love and affection than you are yourself, and that person is not to be found anywhere. You, yourself, as much as anybody in the entire universe, deserve your love and affection. ― Gautama Buddha
Yesterday I was clever, so I wanted to change the world. Today I am wise, so I am changing myself. ― Rumi
Sometimes it's not enough to know what things mean; sometimes you have to know what things don't mean. ― Bob Dylan
A man is not called wise because he talks and talks again; but if he is peaceful, loving and fearless then he is in truth called wise. ― Gautama Buddha
Life Sayings and Quotes
People have different reasons for the way they live their lives. You cannot put everyone's reasons in the same box. – Kevin Spacey
Life is a progress, and not a station. – Ralph Waldo Emerson
Life is 10% what happens to us and 90% how we react to it. – Dennis P. Kimbro
The great pleasure in life is doing what people say you cannot do.  –  Walter Bagehot
Do not wait to strike till the iron is hot; but make it hot by striking. – William Butler Yeats
The game of life is not so much in holding a good hand as playing a poor hand well.  – H.T. Leslie
Embrace the glorious mess that you are. – Elizabeth Gilbert
Our lives begin to end the day we become silent about things that matter. – Martin Luther King Jr.
I've failed over and over and over again in my life and that is why I succeed. – Michael Jordan
The understanding gained in examining a life itself comes to permeate that life and direct its course. To live an examined life is to make a self-portrait.  – Robert Nozick
Don't give it five minutes if you're not going to give it five years. – Meghan Markle​
Nothing can dim the light that shines from within. – Maya Angelou
It's not what we have in life but who we have in our life that matters. – Margaret Laurence
In every life, we have some trouble, but when you worry you make it double. — Bobby McFerrin
Good Quotes about Life
Accept responsibility for your life. Know that it is you who will get you where you want to go, no one else. – Les Brown
The greatest use of life is to spend it for something that will outlast it. – William James
Nothing in life is to be feared; it is only to be understood. Now is the time to understand more so that we may fear less. –  Marie Curie
Life is like riding a bicycle. To keep your balance, you must keep moving. – Albert Einstein
In youth we learn, in age we understand. – Marie Ebner-Eschenbach
Most important thing in life … is learning how to fall. – Jeannette Walls
What comes easy won't last long, and what lasts long won't come easy. – Unknown
Lead from the heart, not the head. – Princess Diana
You can't go back and change the beginning, but you can start where you are and change the ending. – C.S. Lewis
The best thing to hold onto in life is each other. – Audrey Hepburn
Life's too mysterious to take too serious. – Mary Engelbreit
To pay attention and to mostly accept your life, inside and out and around your body, is to be halfway home. – Ann Lamott
Strive not to be a success, but rather to be of value. – Albert Einstein
Life can only be understood backward, but it must be lived forwards. — Soren Kierkegaard
If everything was perfect, you would never learn and you would never grow. – Beyoncé
Phrases about Life
Never to do anything which I should be afraid to do if it were the last hour of my life. – Jonathan Edwards
It's not about how hard you can hit; it's about how hard you can get hit and keep moving forward. – Rocky Balboa
Keep your eyes on the stars and your feet on the ground. – Theodore Roosevelt
Life must be lived and curiosity kept alive. One must never, for whatever reason, turn his back on life. – Eleanor Roosevelt
No man ever said on his deathbed I wish I had spent more time in the office
Do not watch the clock. Do what it does. Keep going. – Sam Levenson
Much of what life hands us comes without prelude of fear and worry. Our fears don't stop death, they stop life. – Elizabeth Kubler-Ross and David Kessler
Life is a game. Money is how we keep score. – Ted Turner
Brought up in the provinces in the forties and fifties one learned early the valuable lesson that life is generally something that happens elsewhere. – Alan Bennett
Wherever life plants you, bloom with grace. – Unknown
If life were predictable, it would cease to be life, and be without flavor. — Eleanor Roosevelt
You only live once, but if you do it right, once is enough. — Mae West
Our character is what we do when we think no one is looking. – H. Jackson Brown, Jr.
When two people fall in love, past and future disappear. — Paulo Coelho
Watch what you say, and whatever you say, practice it. — Soyen Shaku
Many people are afraid of the dark, but the real tragedy is those who are afraid of the light. — Plato
A bird doesn't sing because it has an answer, it sings because it has a song. — Maya Angelou
Begin at once to live and count each day as a separate life. — Seneca
Time is free, but it's priceless. — Harvey MacKay
You will not be punished for your anger; you will be punished by your anger. ― Gautama Buddha
I've come to believe that all my past failure and frustration were actually laying the foundation for the understandings that have created the new level of living I now enjoy. ― Anthony Robbins
If others tell us something we make assumptions, and if they don't tell us something we make assumptions to fulfill our need to know and to replace the need to communicate. Even if we hear something and we don't understand we make assumptions about what it means and then believe the assumptions. We make all sorts of assumptions because we don't have the courage to ask questions.― Miguel Ruiz
Just as a snake sheds its skin, we must shed our past over and over again.  ― Gautama Buddha
Mistakes are a part of being human. Appreciate your mistakes for what they are: precious life lessons that can only be learned the hard way.– Al Franken
God gave us the gift of life; it is up to us to give ourselves the gift of living well. – Voltaire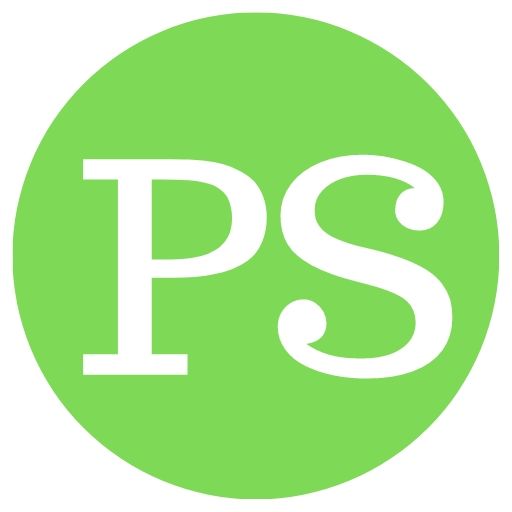 Pata Sauti offers you a collection of wishes, messages, quotes, greetings, and saying for any type of relationship, occasion, celebration, and emotion. Read More