Mother and Son Bonding Quotes: There is no one who understands the son other than her mother. The relationship between the mother and son is very strong that no one can explain.
The relationship between the mother and son affects the development of the child as years go. Boys that have a good relationship with their mothers tend to grow healthier and more emotionally intelligent. While those with unhealthy relationships tend to be impatient and aggressive
Today we are going to look at Mother and Son sayings and Quotes.
Mother and Son Bonding Quotes
Even more than the time when she gave birth, a mother feels her greatest joy when she hears others refer to her son as a wise learned one. – Thiruvalluvar
The father is always a Republican toward his son, and his mother's always a Democrat. – Robert Frost
A man loves his sweetheart the most, his wife the best, but his mother the longest. – Irish Proverb
Mothers are inscrutable beings to their sons, always – A.E. Coppard
That strong mother doesn't tell her cub, Son, stay weak so the wolves can get you. She says, Toughen up, this is reality we are living in. – Lauryn Hill
It takes one woman twenty years to make a man of her son – and another woman twenty minutes to make a fool of him. – Helen Rowland
If you try singling me out to my mother, she'll be down your throat. She has three sons, and she's equally proud of us all. – Lee Pearson
My mother carried me for ten months. I asked her 'Mother, you had an extra month, why you didn't make me a beautiful face?' and mother told me, 'My son, I was busy making your beautiful hands and heart.' – Mstislav Rostropovich
A mother will come up to me and say, 'Will you meet my son? He loves you. He watched 'How to Train Your Dragon' a thousand times.' – T. J. Miller
You are ugly when you love her, you are beautiful and fresh, vital and free, modern and poetic. When you don't,  you are more beautiful as an orphan than as your mother's son. – Witold Gombrowicz
I don't think the way I portray mother's and son's relationships has anything to do with my age or generation. It has to do with what I lived with my own mother and what it's transformed into and the point of view it has given me on mothers and women. The way I was brought up with women. It's all about personal background. – Xavier Dolan
Mother and Son Sayings
Happy is the son whose faith in his mother remains unchallenged. – Louisa May Alcott
There is an endearing tenderness in the love of a mother to a son that transcends all other affections of the heart. – Washington Irving
You are not just a son to me. You're my life, my soul, my heart, and most of all, the reason for my existence. —Unknown
All women become like their mothers. That is their tragedy. No man does. That's his.- Oscar Wilde
A wise son makes a glad father, But a foolish son is the grief of his mother… A wise son makes a father glad, But a foolish man despises his mother. -The Proverbs of Solomon:
Mother is her son's first god; she must teach him the most important lesson of all – how to love. – T. F. Hodge
When I was a child, my mother said to me, 'If you become a soldier, you'll be a general. If you become a monk you'll end up as the pope.' Instead I became a painter and wound up as Picasso. – Pablo Picasso
Men are what their mothers made them. – Ralph Waldo Emerson
A mother is the only woman, who is able to understand your tears, without judging you.— Unknown
The heart of a mother is a deep abyss at the bottom of which you will always find forgiveness. — Honore de Balzac
All that I am, or hope to be, I owe to my angel mother. – Abraham Lincoln
Words to Describe a Mother-Son Relationship
There has never been, nor will there ever be, anything quite so special as the love between the mother and a son. – unknown
A man never sees all that his mother has been to him until it's too late to let her know that he sees it. – W. D. Howells
For a mother the project of raising a boy is the most fulfilling project she can hope for. She can watch him, as a child, play the games she was not allowed to play; she can invest in him her ideas, aspirations, ambitions, and values — or whatever she has left of them; she can watch her son, who came from her flesh and whose life was sustained by her work and devotion, embody her in the world. So while the project of raising a boy is fraught with ambivalence and leads inevitably to bitterness, it is the only project that allows a woman to be — to be through her son, to live through her son.   – Andrea Dworkin
Sons are the anchors of a mother's life. – Sophocles
As the mother of a son, I do not accept that alienation from me is necessary for his discovery of himself. As a woman, I will not cooperate in demeaning womanly things so that he can be proud to be a man. I like to think the women in my son's future are counting on me.  – Letty Cottin Pogrebin
Raising boys has made me a more generous woman than I really am. Undoubtedly, there are other routes to learning the wishes and dreams of the presumably opposite sex, but I know of none more direct, or more highly motivating, than being the mother of sons.  – Mary Kay Blakely
…to many a mother's heart has come the disappointment of a loss of power, a limitation of influence when early manhood takes the boy from the home, or when even before that time, in school, or where he touches the great world and begins to be bewildered with its controversies, trade and economics and politics make their imprint even while his lips are dewy with his mother's kiss.  – J. Ellen Foster
A boy's best friend is his mother. – Joseph Stefano
I listen to my mother, and that keeps me out of trouble. I'm a good son. – Mr. T
Mother and Son Quotes and sayings
Every mother hopes that her daughter will marry a better man than she did, and is convinced that her son will never find a wife as good as his father did.  – Martin Andersen Nexo
A good son will never allow sorrow to befall her mother…and act as if he is an only child that cares…protects when no one dares…serves with his life in return…and most of all find a wife that will love his mother too.   – Helen Rebibis Ramos
But a mother-son relationship is not a coequal one, is it? He is lonely with only you just as you are lonely with only him.  – Mary Balogh
To a mother, a son is never a fully grown man; and a son is never a fully grown man until he understands and accepts this about his mother. – unknown
If a man has been his mother's undisputed darling he retains throughout life the triumphant feeling, the confidence in success, which not seldom brings actual success along with it.  – Sigmund Freud
My mother never saw the irony in calling me a son-of-a-bitch.  – Jack Nicholson
Let France have good mothers, and she will have good sons. – Napoleon Bonaparte
Mothers see the angel in us because the angel is there. If it's shown to the mother, the son has got an angel to show, hasn't he? When a son cuts somebody's throat the mother only sees it's possible for a misguided angel to act like a devil – and she's entirely right about that!  – Booth Tarkington
Having a child makes you realize the importance of life – narcissism goes out the window. Heaven on earth is looking at my little boy. The minute he was born, I knew if I never did anything other than being a mom, I'd be fine.  – Jenny McCarthy
Sons worship their mothers, seeing them as flawless, almighty beings who spread love and who are able to do anything. That is why the most important lesson that a mother can teach her son is to respect, love, and understand women.
Sons believe that their mothers are flawless people and to discover otherwise, is crushing. Every son knows that his mother wants the best for him that is why he trusts her completely and irrevocably.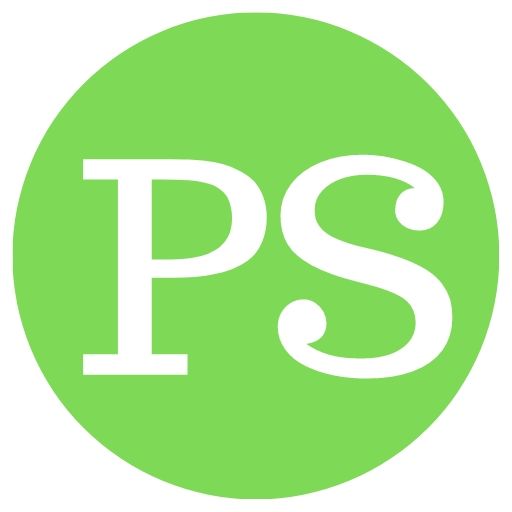 Pata Sauti offers you a collection of wishes, messages, quotes, greetings, and saying for any type of relationship, occasion, celebration, and emotion. Read More