Religious New Year Wishes: As a Christian, it is good to maintain a good relationship with those around you. Start the New Year with God's blessings. Send that Religious New Year message to your family, friend, girlfriend, boyfriend, him, or a church member.
If you are wondering what to write on that card or text, don't worry as we have a collection of Religious Happy New Year wishes and messages.
Religious New Year Wishes
May the new year bring you warmth, love, and light to guide your path to a positive destination
Wishing you a Happy New Year with the hope that you will have many blessings in the year to come.
I resolve to stop wasting my resolutions on myself and use them to repay you for the warmth you've shown me. Happy New Year!
Love the LORD, all his faithful people! The LORD preserves those who are true to him, but the price he pays back in full. Happy New Year.
May this year bring new happiness, new goals, new achievements, and a lot of new inspirations to your life. Wishing you a year fully loaded with happiness.
Out with the old, in with the new: may you be happy the whole year through. Happy New Year!
Praying that your year is full of everything your heart desires. Happy New Year!
As the New Year approaches us with hopes anew, here is to wishing you and your family a wonderful year ahead.
Let us look back at the past year with the warmest of memories. Happy New Year.
Praying that you and your family have a happy and healthy New Year!
To all your family, Parents, children, siblings, I wish you a very Happy New Year hoping their goals would be reached with love and peace. May God always be present in your life. Have a Happy New Year.
Read: Happy New Year Wishes for Family
Religious New Year Messages
We will open the book. Its pages are blank. We are going to put words on them ourselves. The book is called Opportunity, and its first chapter is New Year's Day.
Life changes, but my New Year wish for you remains the same—I wish you happiness, good health, and well-being from the bottom of my heart!
No matter the size of the problem you are facing or if the situation seems impossible to solve. If you keep your faith intact, God will help you overcome everything. Congratulations on this New Year once again.
End each year with a few good lessons and start the new one by showing that you have learnt the lessons of the past well.
Counting my blessings and wishing you more. I hope you enjoy the New Year in store.
On this New Year, may you change your direction and not dates, change your commitments and not the calendar, change your attitude and not the actions, and bring about a change in your faith, your force, and your focus and not the fruit. May you live up to the promises you have made and may you create for you and your loved ones the happiest New Year ever.
Read: Happy New Year Wishes for Wife
Religious Happy New Year
My sister, my first friend, my constant support: In the coming year, I wish you all of the blessings you truly deserve. I love you, Sis.
If, when you think about the year that is ending, you find that your faith has grown, then you are on the right track. Do not stop doing good deeds and God will bless you abundantly
Enjoy this special time of year with those you love, and may the Lord bless you all with a happy and healthy New Year.
We often don't realize the blessings showered by the lord on us, but if we meditate in our hearts we will realize how greatly blessed we are. Have a successful year in Jesus Christ.
Christian Quotes for the New Year
May the Lord empower you with confidence and faith to do well amidst competition.
God has a purpose behind every problem. He uses circumstances to develop our character. In fact, he depends more on circumstances to make us like Jesus than he depends on our reading the Bible. Happy New Year.
Wishing you the happiest of New Year! May you praise the Lord for all things merry, and fall back on him if times get scary. He is always with you, always remember this and you will have a very blessed new year!
Failure doesn't influence your inner resilience, and failing simply means that you've discovered another false way to move your life forward. Profit from it.
Every year we make resolutions and we vow to keep them. This year, my only resolution is to keep spending time with you.
This year may we continue to share the genuine friendship that adds happiness and warmth to even the most mundane days.
Good resolutions are simply checks that men draw on a bank where they have no account.
Let our New Year's resolution be this: we will be there for one another as fellow members of humanity, in the finest sense of the word.
May all your troubles last as long as your New Year's resolutions
Each year's regrets are envelopes in which messages of hope are found for the New Year.
Happy New Year Religious Wishes
May the Lord ensure you get success in your career and resolve all conflicts this year.
Nobody is exempt from having problems in their lives, but God is so righteous that he does not send a problem without a solution so that we can overcome it, making us wiser people. Have a happy and prosperous New Year.
I have always prayed for your success and will also hope for a bright and prosperous new year. Happy New Year!!
New Year Christianity Prayers for You – May Almighty live in your heart always!
As this year comes to an end, I wish you all the best in the new year, my dearest friend. Happy New Year!
Biblical New Year Wishes
Praise be to the God and Father of our Lord Jesus Christ! In His great mercy, He has given us new birth into a living hope through the resurrection of Jesus Christ from the dead. 1 Peter 1:3
Therefore, if anyone is in Christ, he is a new creation; old things have passed away; behold, all things have become new. 2 Corinthians 5:17
Be anxious for nothing, but in everything by prayer and supplication with thanksgiving let your requests be made known to God. Philippians 4:6
Look to the Lord and His strength; seek His face always.  Remember the wonders He has done, His miracles, and the judgments He pronounced… 1 Chronicles 16:11-12
So we say with confidence, "The Lord is my helper; I will not be afraid.  What can mere mortals do to me?" Hebrews 13:6
Go, eat your bread with joy, and drink your wine with a merry heart, for God has already approved what you do. Ecclesiastes 9:7
Be still in the presence of the LORD, and wait patiently for him to act. Don't worry about evil people who prosper or fret about their wicked schemes. Psalm 37:7
Religious New Year Wishes for Friends
Knowing you has been a master class in true friendship. During the New Year, I hope to emulate your love and warmth. Wishing you a very Happy New Year.
This time of year, it's important to gather friends around and spend time together. I am eager to ring in the new year with you.
Wishing you all the success in the world for this coming new year. Have a Happy New Year, make every second count!
May God always protect you from every harm and bless you today and forever. Happy new year, love.
I'm blessed to know that I have friends like you in my life this New Year. Here's to many years to come!
I wish you to look forward to the upcoming year with confidence and courage, giving wings to your dreams! Live your life to the fullest extent, Happy New Year!
If you are on God's side, then you should not fear any problem that comes your way because you will be triumphant and thus become a better person. The best wishes to you and your family in this New Year.
Wishing you lots of beer and cheer throughout the new year! Happy New Year!
Religious New Year Wishes for Him
Another year has passed, another year has come. I wish for you that, with every year, you achieve all of your dreams. May God pour love and care on you. Happy New Year.
Wishing you a new year full of worship, love, and all good things from above. Have a very blessed New Year!
Happy New Year. Here is a wish for the New Year from someone who is adorable, handsome, and intelligent and wants to see you smiling always.
Happy New Year! Be sure to set those New Year's resolutions only to completely forget about them after the countdown!
The world is full of evil but still, there are many people who want to do good deeds. Thank you for making a difference in this world. May you have a very happy new year.
Praying that you and your family have a happy and healthy New Year!
Religious New Year Wishes for Her
You made last year so special for me. It is my greatest wish that this coming year be special for you.
Praying that you and your family have a happy and healthy New Year!
Hoping every New Year's Day would be beautiful, happy, funny, exciting and above all, productive. Happy New Year
The gift of a new year is one of God's many blessings. Count your blessings as you countdown to the new year, and thank God for each one!
New Year is a way for God to let you know that he has faith in YOU to better yourself. Happy New Year!
For this New Year I wish you would be here with me because it has been a long-awaited time for me. I am feeling emotive and happy to see you again. Happy and Prosperous New Year
Religious New Year Quotes
Always bear in mind that your own resolution to succeed is more important than any other.
If you asked me for my New Year Resolution, it would be to find out who I am.
I can't believe it's been a year since I didn't become a better person.
This new year, don't look back, but look up always! Have a blessed new year!
The changes in our life must come from the impossibility to live otherwise than according to the demands of our conscience, not from our mental resolution to try a new form of life.
Making resolutions is a cleansing ritual of self-assessment and repentance that demands personal honesty and, ultimately, reinforces humility. Breaking them is part of the cycle.
How few there are who have courage enough to own their faults, or resolution enough to mend them.
One resolution I have made and try always to keep is this: To rise above the little things.
Learn from yesterday, live for today, hope for tomorrow.
An optimist stays up till midnight to see the New Year in. A pessimist stays up to make sure the old year leaves.
Write it in your heart that every day is the best day in the year.
Hope smiles from the threshold of the year to come, Whispering 'it will be happier.
Have a wonderful New Year surrounded by those that mean the most!
Christian New Year Wishes
A New Year is like a blank book, and the pen is in your hands. It is your chance to write a beautiful story for yourself. Happy New Year!
I wish God blesses you with the might to take every problem head-on and emerge unscathed.
May God help you strengthen your bond with family and friends this New Year.
May God bless your family with prosperity, good health, and happiness in the New Year.
God never said that the journey would be easy, but He did say that the arrival would be worthwhile. Happy New Year.
May we all be blessed with another New Year full of friends, family, and success
New Year Christian Messages
Wishing every day of the New Year to be filled with success, happiness, and prosperity for you. Happy New Year!
I'm so excited to make new plans and new memories with you. Let's make this year as good as the last one.
Come to share a great celebration of the ending year. It will be a lovely party in which the love of God would prevail. Happy New Year!
May you and your family have a blessed New Year!
Every good and perfect gift is from above, coming down from the Father of the heavenly lights, who does not change like shifting shadows
Christian New Year Greetings
Nights will be dark but days will be light, wishing your life to be always bright – Happy New Year.
Happy New Year and good luck in the next year! We'll both need it!
You are never too old to set another goal or to dream a new dream.
Christmas and New Year are to be experienced together with the family, to commemorate the birth of baby Jesus, and to welcome the coming year.
Cheers to a new year and another chance for us to get it right.
True happiness is obtained through acts of kindness filled with loved that we have with our loved ones, our friends, and our neighbors. Happy New Year filled with many blessings.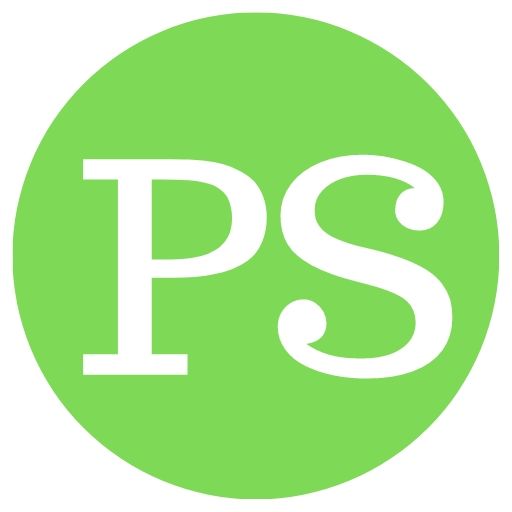 Pata Sauti offers you a collection of wishes, messages, quotes, greetings, and saying for any type of relationship, occasion, celebration, and emotion. Read More