Deep Quotes about Love – Deep Love Quotes & Sayings
Deep Quotes about Love: When you fall in love, you will not even know how fast deep in love you fall into.
If you want to improve how you express your deep love to someone you can get inspiration from these deep love quotes. These quotes about deep love will help you find the perfect words to express your feelings.
Below you will find inspirational deep quotes about love, deep love quotes, deep love sayings and quotes about loving deeply.
Deep Quotes about Love
I love you not because of who you are, but because of who I am when I am with you. – Roy Croft
Love is tough. Love survives through the worst of situations, and thrives through hope. Even when things seem hopeless love will find it's way. – Malika E. Nura
Love takes off masks that we fear we cannot live without and know we cannot live within. – James Baldwin
Love is the voice under all silences, the hope which has no opposite in fear; the strength so strong mere force is feebleness: the truth more first than sun, more last than star. – E. E. Cummings
I smile not for anything else but because there is so much of love and goodness in my life. I have fallen in love with the person I need and love the most. You are the best person I have ever met. – Lawn Treble
The source of love is deep in us and we can help others realize a lot of happiness. One word, one action, one thought can reduce another person's suffering and bring that person joy. – Thich Nhat Hanh
You must love in such a way that the person you love feels free. – Thich Nhat Hanh
Love is like the wind, you can't see it, but you can feel it. – Nicholas Sparks
Hear my soul speak. Of the very instant that I saw you, did my heart fly at your service. – William Shakespeare
The heart has its reasons which reason knows not. – Blaise Pascal
Love is the enchanted dawn of every heart. – Lamartine
Love means to commit oneself without guarantee, to give oneself completely in the hope that our love will produce love in the loved person. Love is an act of faith, and whoever is of little faith is also of little love. – Erich Fromm
Love is physiologically a legal battle that lovers fight until death. – Farooq A. Shiekh
Being deeply loved by someone gives you strength, while loving someone deeply gives you courage. – Lao Tzu
Quotes about Loving Deeply
Magic existed in his eyes, his energy as he lived his daily life. I could fall into his soul and lay my worries to rest, but if by chance this happened; it wouldn't last the test. Because there's much to learn, before we can meet, I want to collide with his heart; allow our souls to fleet. You were my first my last.There shall never be another you. You are a lifetime you are my life. – Malika E. Nura
One word frees us of all the weight and pain in life. That word is love! – Sophocles
When we are in love we seem to ourselves quite different from what we were before. – Blaise Pascal
If you truly love someone, then the only thing you want for them is to be happy, even if it's not with you. – Lauren&L
Love is a garden where you keep sowing seeds and then one day you reap exactly what you have sown. It could be one flower at a time or a thorn at a time. Sow wisely. – John Crows
Love looks not with the eyes, but with the mind, and therefore is winged Cupid painted blind. – William Shakespeare
Deep Love Quotes
The best and most beautiful things in this world cannot be seen or even heard, but must be felt with the heart. – Helen Keller
The beautiful thing about love is that you just need to plant it once and nurture it and it shall bloom into blossoms that would cover the valleys. – Hermann J. Steinherr
At the touch of love everyone becomes a poet. – Plato
Love is a friendship set to music. — Joseph Campbell
There can be no deep disappointment where there is no deep love. – Martin Luther King, Jr.
The most important thing in life is to learn how to give out love, and to let it come in. – Morrie Schwartz
True love is eternal, infinite, and always like itself. It is equal and pure, without violent demonstrations: it is seen with white hairs and is always young in the heart. – Honore de Balzac
The only thing we never get enough of is love; and the only thing we never give enough of is love. — Henry Miller
Life without love is like a tree without blossoms or fruit. — Khalil Gibran
I am very indecisive and always have trouble picking my favorite anything. But, without a doubt, you are my favorite everything. – Unknown
Deep Love Sayings
Love is of all passions the strongest, for it attacks simultaneously the head, the heart and the senses. – Lao Tzu
We come to love not by finding a perfect person, but by learning to see an imperfect person perfectly. – Sam Keen
Love asks me no questions, and gives me endless support. – William Shakespeare
Love grows by giving. The love we give away is the only love we keep. The only way to retain love is to give it away. – Elbert Hubbard
Love is a fruit in season at all times, and in reach of every hand! – Mother Teresa
You are nothing short of my everything. – Unknown
Deep love needs no questioning. It only needs loving and constant forgiving.
Deep Inspirational Love Quotes
You have found true love when you realize that you want to wake up beside your love every morning even when you have your differences. – Unknown
My six word love story: I can't imagine life without you. – Anonymous
When I wake up in the morning, I am thinking of you. When I go to sleep at night, I am thinking of you. And all those hours in between, I think of us. – Unknown
Together with you is my favorite place to be. – Unknown
To the world you may be one person, but to one person you are the world. – Bill Wilson
I love you and that's the beginning and end of everything. – F. Scott Fitzgerald
You are the last thought in my mind before I drift off to sleep and the first thought when I wake up each morning. – Unknown
Love yourself first and everything else falls into line. You really have to love yourself to get anything done in this world.— Lucille Ball
You are the source of my joy, the center of my world and the whole of my heart. – Unknown
And then my soul saw you and it kind of went, "Oh, there you are. I've been looking all over for you. – Unknown
You are every reason, every hope and every dream I've ever had. – Nicolas Sparks
Lots of people want to ride with you in the limo, but what you want is someone who will take the bus with you when the limo breaks down.— Oprah Winfrey
If I know what love is, it is because of you. – Hermann Hesse
The way to love anything is to realize that it may be lost.— Gilbert K. Chesterton
Everywhere I look I am reminded of your love. You are my world. – Unknown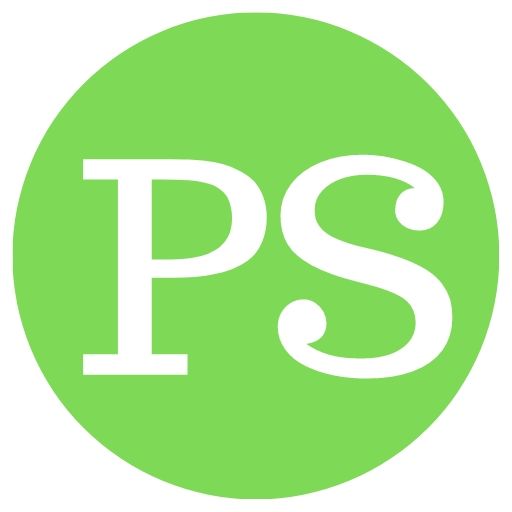 Pata Sauti offers you a collection of wishes, messages, quotes, greetings, and saying for any type of relationship, occasion, celebration, and emotion. Read More