Romantic Love Quotes: Being in love is beautiful. At times you may need some beautiful love quotes to send to your loved one. These Romantic Love Sayings and quotes will inspire you to find the perfect words to write.
Today we are going to look at a collection of Romantic Love Quotes, Romantic Love Sayings and Romantic Sayings.
Romantic Love Quotes
I crossed a thousand leagues to come to you, and lost the best part of me along the way. Don't tell me to leave.― George R.R. Martin
You are my heart, my life, my one and only thought. – Arthur Conan Doyle
Your hand touching mine. This is how galaxies collide. ― Sanober Khan
Romantic love reaches out in little ways, showing attention and admiration. Romantic love remembers what pleases a woman, what excites her, and what surprises her. Its actions whisper: you are the most special person in my life. – Charles Stanley
She was ready to deny the existence of space and time rather than admit that love might not be eternal. ― Simone de Beauvoir
My heart is beating because I am in love with you, but whenever I ask him to stop loving her, it literally stops beating. – Prathamesh Patil
I never loved you any more than I do, right this second. And I'll never love you any less than I do, right this second. – Kami Garcia
I loved her against reason, against promise, against peace, against hope, against happiness, against all discouragement that could be. – Charles Dickens
You know you're in love when you can't fall asleep because reality is finally better than your dreams. – Dr. Seuss
For the two of us, home isn't a place. It is a person. And we are finally home.― Stephanie Perkins
When I looked into your eyes I didn't see just you, I saw my today, my tomorrow, and my future for the rest of my life…I love you!! – Eliezer
And he took her in his arms and kissed her under the sunlit sky, and he cared not that they stood high upon the walls in the sight of many. ― J.R.R. Tolkien
The more I see you, the more I want you. Somehow this feeling just grows and grows. With every sigh, I become more mad about you. – Michael Buble
I saw that you were perfect and so I loved you. Then I saw that you were not perfect and I loved you even more. – Angelita Lim
You can't force love, I realized. It's there or it isn't. If it's not there, you've got to be able to admit it. If it is there, you've got to do whatever it takes to protect the ones you love.― Richelle Mead
I need to know I can see your smile each morning. Look into your eyes each night. For the rest of my life, here with you, near with you. Oh, I need to be next to you. Right here with you is where I belong. – Sara Evans
They say when you are missing someone that they are probably feeling the same, but I don't think it's possible for you to miss me as much as I'm missing you right now. ― Edna St. Vincent Millay
You are my passion, my life, my love. Without you I would have no reason to live. All the stars in the universe could not replace what we have together. I thank you for the love we have and your gentleness. Never forget me, as I will never forget you. – Tara C.
I seem to have loved you in numberless forms, numberless times, in life after life, in age after age forever.  – Rabindranath Tagore
So dear I love him that with him, All deaths I could endure. Without him, live no life. – William Shakespeare
If you live to be a hundred, I want to live to be a hundred minus one day so I never have to live without you. – A. A. Milne
My eyes are not worthy to look upon your face, yet they will not rest until they see you again. – Cara Lynn Shultz
As we grow older together, as we continue to change with age, there is one thing that will never change I will always keep falling in love with you. – Karen Clodfelder
Romantic love is over-rated but that's what we want in life, someone who love us in a romantic way. – Ann Marie Aguilar
Romantic Love Sayings
There isn't any formula or method. You learn to love by loving – by paying attention and doing what one thereby discovers has to be done. – Aldous Huxley
Falling in love consists merely in uncorking the imagination and bottling the common sense. – Helen Rowland
It's the way that you know what I thought I knew. It's the beat that my heart skips when I'm with you. – Beyonce Knowles
Love is the greatest refreshment in life. – Pablo Picasso
When someone loves you, the way they say your name is different. You know that your name is safe in their mouth. – Jess C. Scott
Promise me you'll never forget me because if I thought you would, I'd never leave. – A.A. Milne
I want everyone to meet you. You're my favorite person of all time. – Rainbow Rowell
What I really want to do with my life – what I want to do for a living – is I want to be with your daughter. – Lloyd
We love because it's the only true adventure. – Nikki Giovanni
When you look for a man- what you want to look for is a man with the heart of a poor boy and the mind of a conqueror. – C. JoyBell
Love is but the discovery of ourselves in others, and the delight in the recognition. – Alexander Smith
You are the answer to every prayer I've offered. You are a song, a dream, a whisper, and I don't know how I could have lived without you for as long as I have. – Nicholas Sparks
Love is the power to see similarity in the dissimilar. – Theodor Adorno
If I had a flower for every time I thought of you … I could walk through my garden forever. – Alfred Tennyson
Love makes your soul crawl out from its hiding place. – Zora Neale Hurston
You may never know how important you are to me or how much I care for you, but you are and you will always be. Bear in mind that I couldn't afford to lose someone I've learned to care about so much. – Ella
Love is being stupid together. – Paul Valery
If I had to choose between breathing and loving you I would use my last breath to tell you I love you. – DeAnna Anderson
Love is a canvas furnished by nature and embroidered by imagination. – Voltaire
Your cute smile and your happy laughter attracted me to you, but your caring loving heart is the reason why I want to spend the rest of my life with you. – Lana Dudley
The very first moment I beheld him, my heart was irrevocably gone. ― Jane Austen
I love you the more in that I believe you had liked me for my own sake and for nothing else. – John Keats
Love is a sacred reserve of energy; it is like the blood of spiritual evolution. – Pierre Teilhard de Chardin
I'm beginning to think that maybe it's not just how much you love someone. Maybe what matters is who you are when you're with them. – Accidental Tourist
You're always the first and the last thing on this heart of mine. No matter where I go, or what I do, I'm thinking of you. – Dierks Bentley
Love cures people – both the ones who give it and the ones who receive it. – Karl A. Menninger
I don't care how hard being together is, nothing is worse than being apart. – Josephine Angelini
Romantic Sayings
No matter what has happened. No matter what you've done. No matter what you will do. I will always love you. I swear it. – C.J. Redwine
Love is a friendship set to music. – Joseph Campbell
So, I love you because the entire universe conspired to help me find you. ― Paulo Coehlo
No matter how far apart we may be, no matter what dreams we may chase after individually, I want you to know that you will always be my first priority. I will always, always love you. – Lindsay Detwiler
The quarrels of lovers are the renewal of love. – Jean Racine
I have a million things to talk to you about. All I want in this world is you. I want to see you and talk. I want the two of us to begin everything from the beginning. – Haruki Murakami
The real lover is the man who can thrill you by kissing your forehead or smiling into your eyes or just staring into space. – Marilyn Monroe
My love for you has no depth; its boundaries are ever-expanding. My love and my life with you will be a never-ending story. – Christina White
There is never a time or place for true love. It happens accidentally, in a heartbeat, in a single flashing, throbbing moment.  – Sarah Dessen
Your words are my food, your breath my wine. You are everything to me. – Sarah Bernhardt
Love is not about finding the right person, but creating a right relationship. It's not about how much love you have in the beginning but how much love you build till the end. – Jumar
I love you without knowing how, or when, or from where. I love you simply, without problems or pride. – Pablo Neruda
Romance is the glamour which turns the dust of everyday life into a golden haze. ― Elinor Glyn
Faith makes all things possible… love makes all things easy. – Dwight L. Moody
I wanted to tell you that wherever I am, whatever happens, I'll always think of you, and the time we spent together, as my happiest time. I'd do it all over again, if I had the choice. No regrets. – Cynthia Hand
No matter where I went, I always knew my way back to you. You are my compass star. – Diana Peterfreund
When you look at me, when you think of me, I am in paradise. – William Makepeace Thackeray
And when her lips met mine, I knew that I could live to be a hundred and visit every country in the world, but nothing would ever compare to that single moment when I first kissed the girl of my dreams and knew that my love would last forever. – Nicholas Sparks
One day you will kiss a man you can't breathe without and find that breath is of little consequence. ― Karen Marie
Attraction is not an option.― Neil Strauss
You know that when I hate you, it is because I love you to a point of passion that unhinges my soul. ― Julie de Lespinasse
I love you without knowing how, or when, or from where. I love you simply, without problems or pride: I love you in this way because I do not know any other way of loving but this, in which there is no I or you, so intimate that your hand upon my chest is my hand, so intimate that when I fall asleep your eyes close. ― Pablo Neruda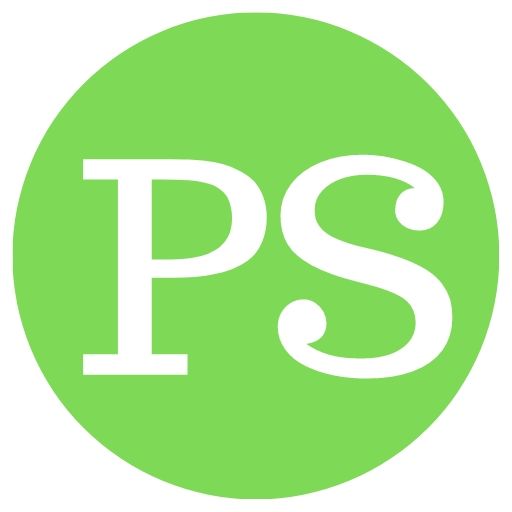 Pata Sauti offers you a collection of wishes, messages, quotes, greetings, and saying for any type of relationship, occasion, celebration, and emotion. Read More